3 Knife Sharpeners to Bring Life Back Into Your Favorite Blades
Don't throw out your older blades—invest in a knife sharpener instead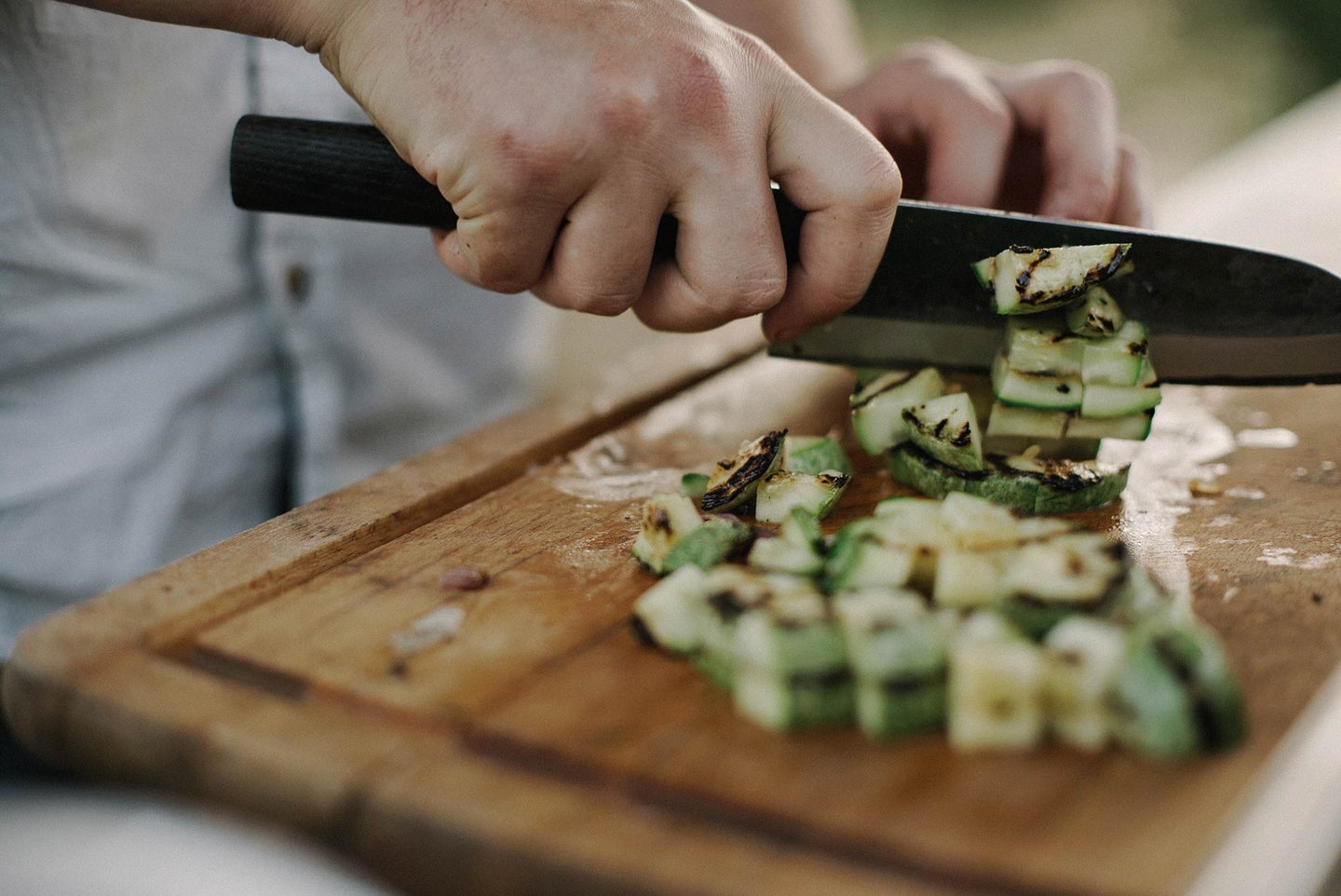 You don't have to be the sharpest knife in the drawer to have the sharpest knife in the drawer — you just need a knife sharpener. No matter how much you invest in a blade, it will, after prolonged use, dull. A good knife sharpener can be the difference between perfectly prepped ingredients and a culinary catastrophe. Plus, it'll save you lots of money in the long run, as you won't have to constantly buy new blades or shell out for often-expensive professional knife sharpening services.
So, rather than tossing your ten-dollar supermarket all-purpose knife, retiring your expensive chef knife, or suffering through the agony of julienning veggies or filleting fish with a dull blade, simply pick up one of these three great knife sharpeners.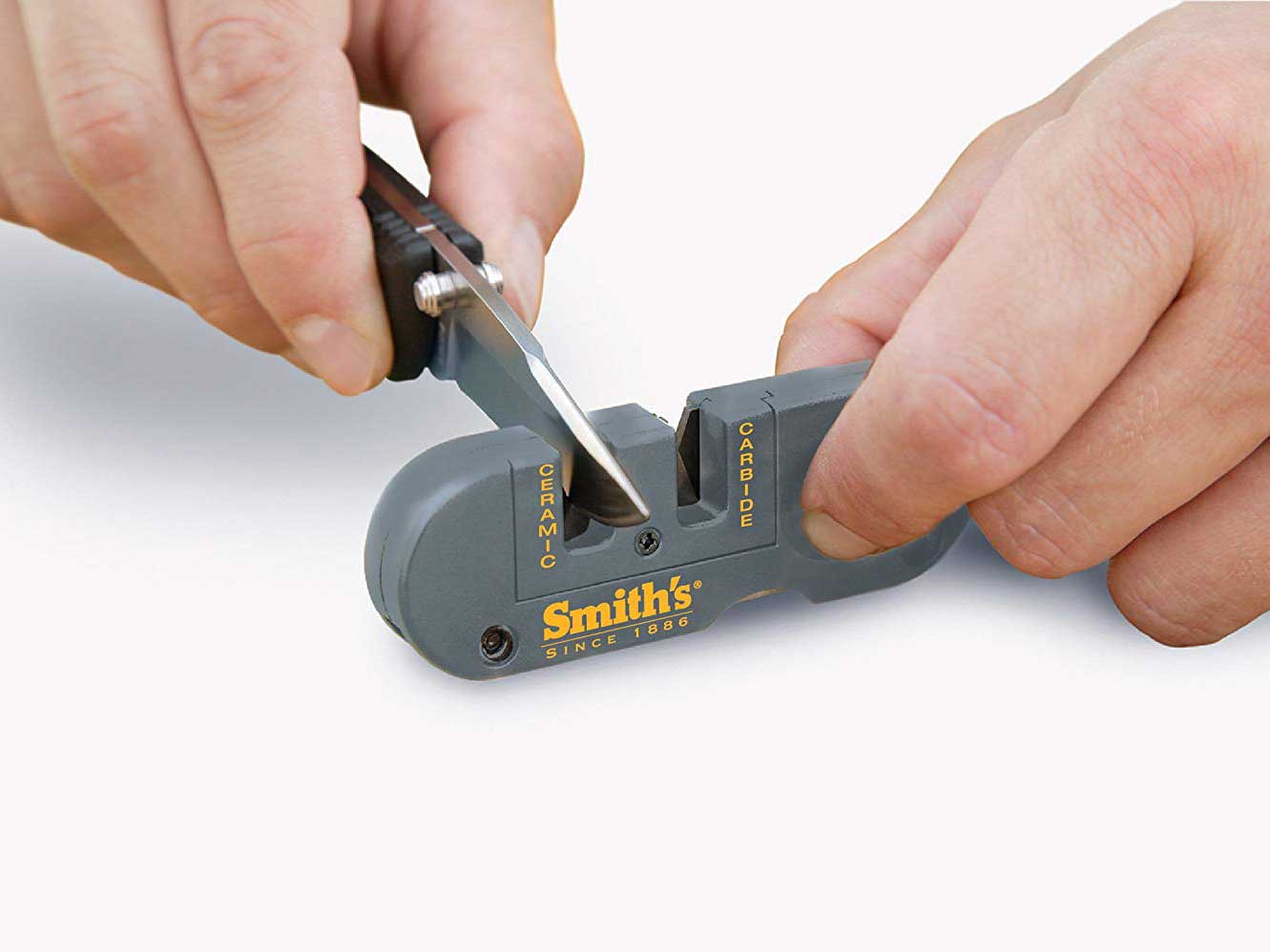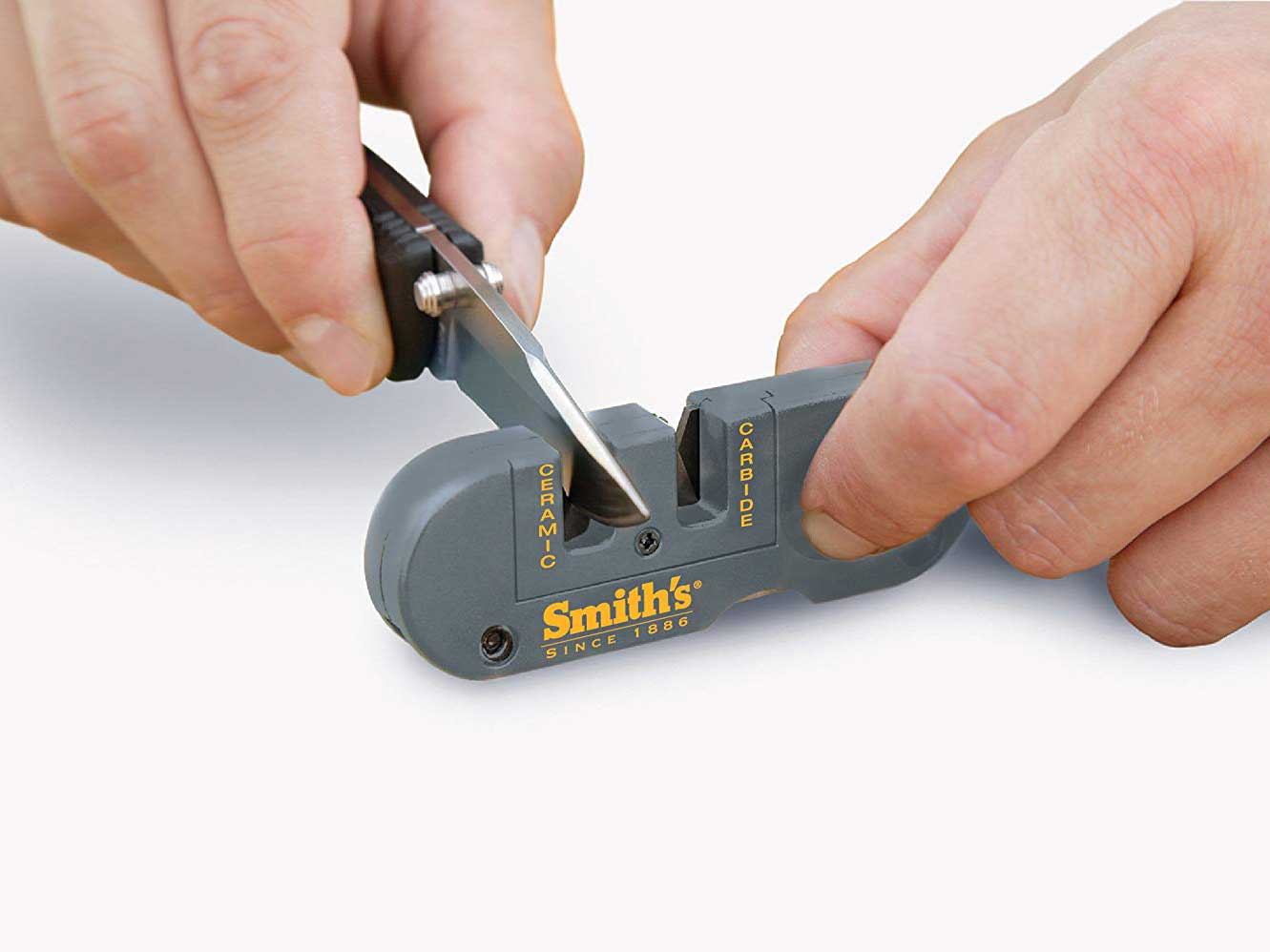 Its compact size makes it portable for camping trips or picnics in the park. Smith's
Check Price
This lightweight knife sharpener fits nicely in your pocket, and features carbide blades and ceramic stones to set a razor sharp edge, as well as a diamond-coated honing rod for both serrated and standard edges to smooth out nicks and bends in-between sharpenings.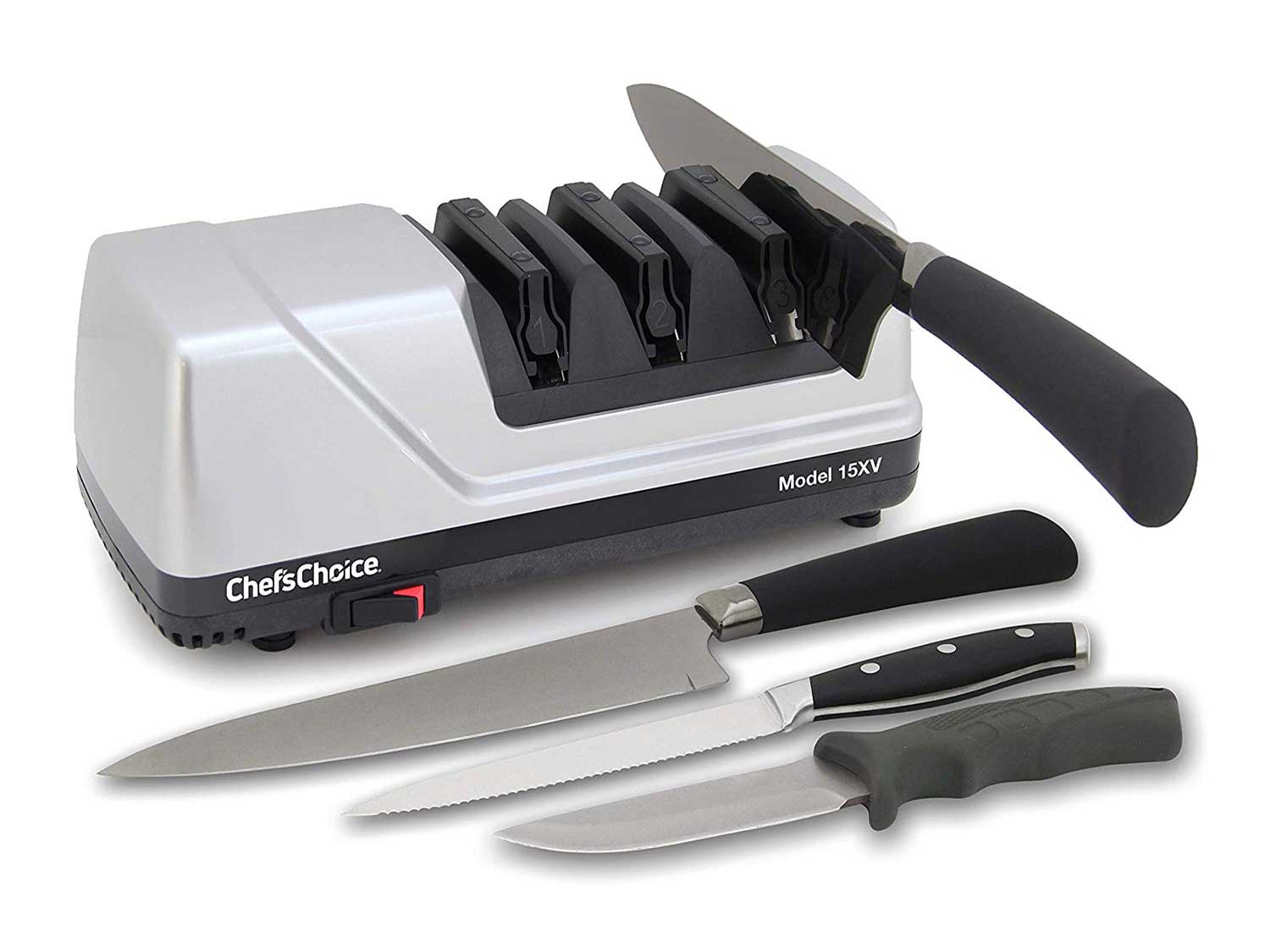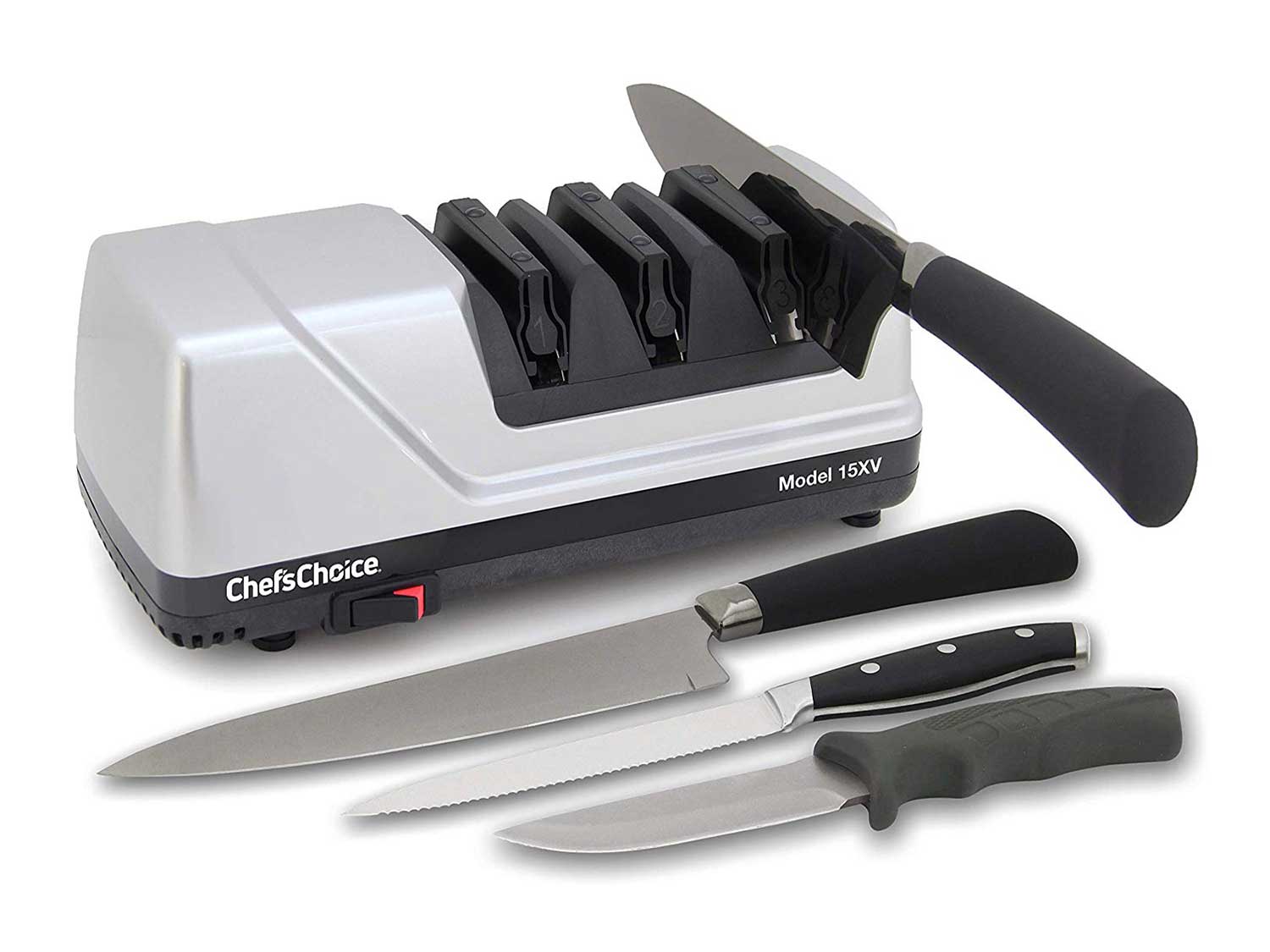 We love this high-end option for fast-paced kitchen activity. Chef'sChoice
Check Price
It features flexible spring guides that allow you to better control the angle at which you sharpen both straight edge and serrated blades, and its diamond sharpening stones are able to transform cheap, everyday knives into razor-sharp blades, while keeping your more expensive knives as sharp as the day you got them.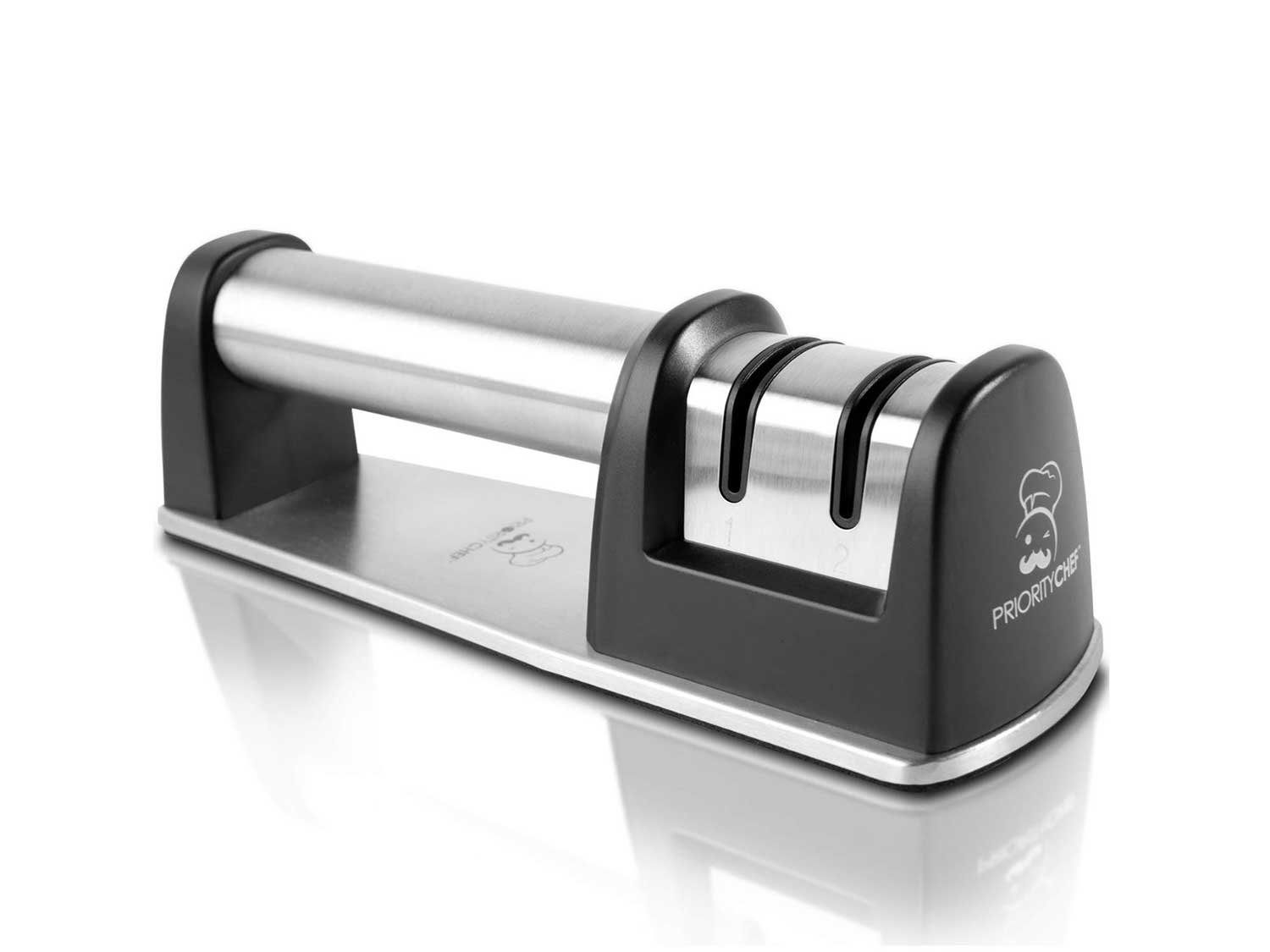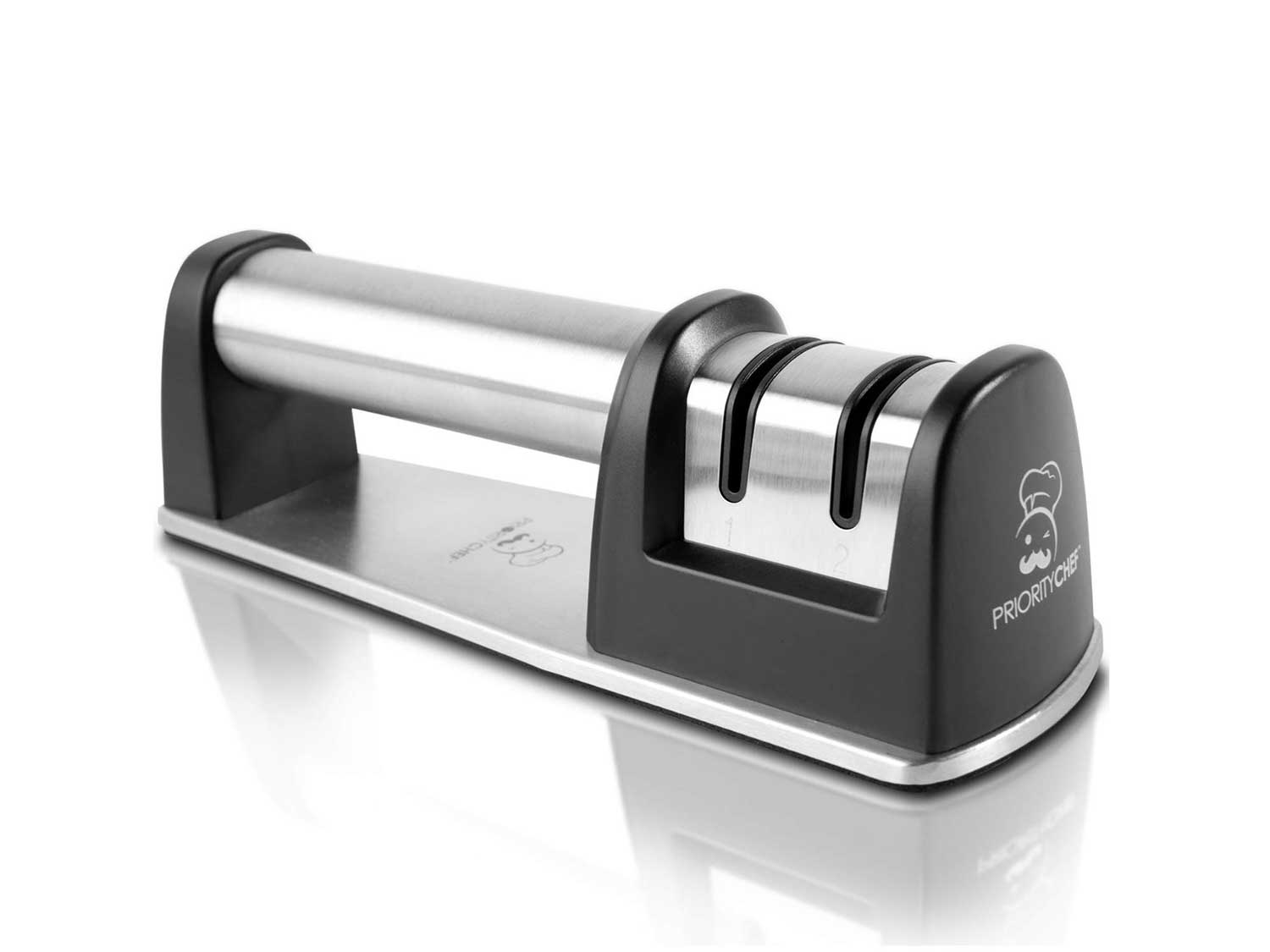 The pros look to this workhorse for dependability and protection from injury. Priority Chef
Check Price
This affordable, electric knife sharpener features a two-slot configuration that allows you to sharpen knives of any shape or size, a no-slip base for added safety precautions, and accommodates both straight edge and serrated knives. It uses both diamond and ceramic stones to achieve a perfect edge every time.