Mortar and Pestle Sets That Crush the Competition
Nothing replaces the flavor produced by the traditional mortar and pestle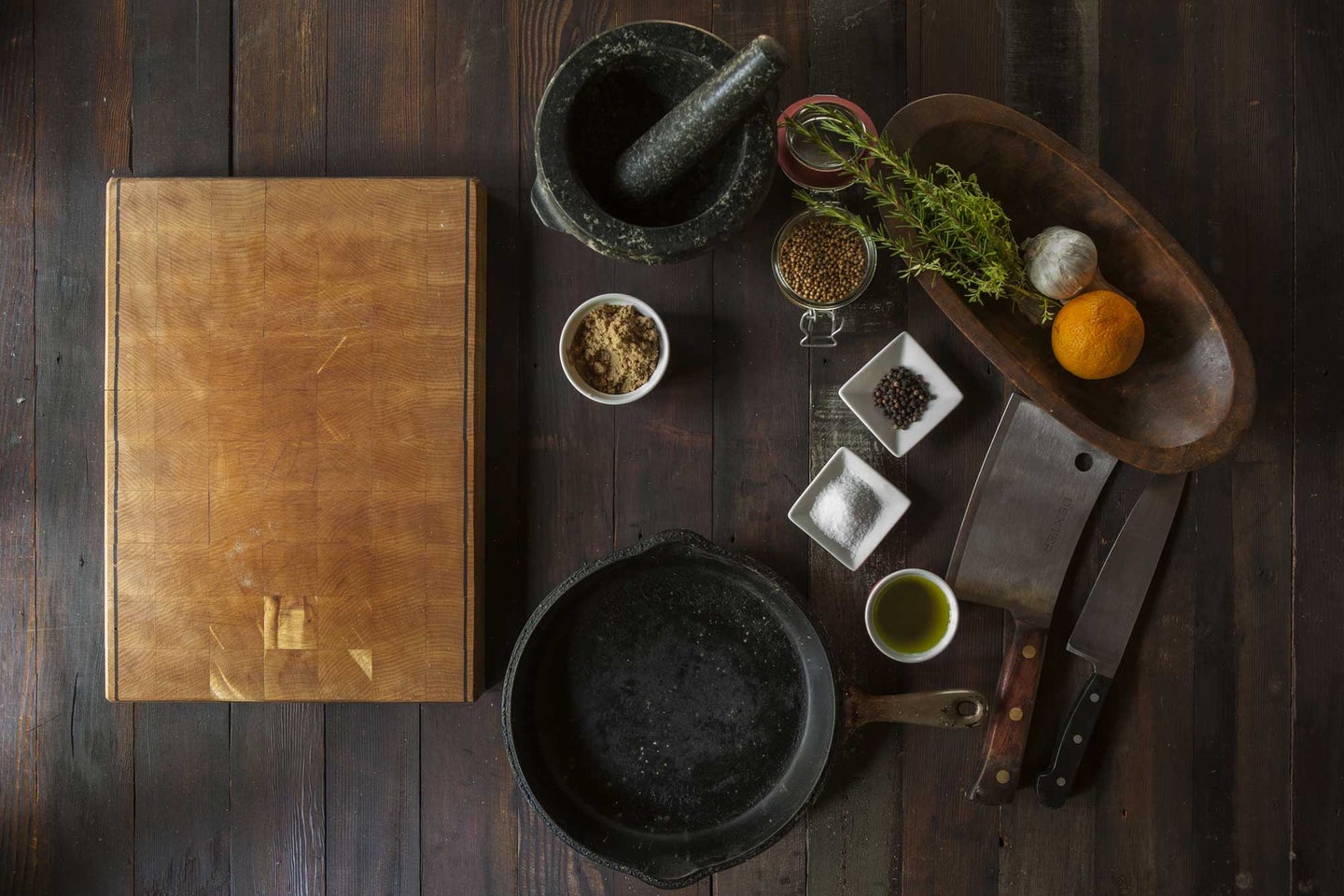 The components of a good mortar and pestle set depend on what you plan to use it for, but as a baseline rule, you're better off with solid stone. (It's the most user-friendly.) As for size, smaller mortars and pestles are great for grinding spices, whereas larger versions are better suited for grinding large leafy items and nuts or for mashing avocados.
This solid, unpolished granite mortar and pestle is hefty and (literally) rock-hard. Its matte surface, combined with the stone-on-stone action, makes for particularly pleasant grinding conditions. It also puts this set in the running for the most versatile type of large mortar and pestle you can own.
If you've got fewer mouths to feed on the regular but still want a heavyweight contender, consider adding this mortar and pestle to your kitchen. The porcelain design won't absorb strong odors and its unglazed interior won't flake or create a powdery residue over heavy use. The easy-to-grip silicone handle and base is quite handy when you are putting some muscle behind your grind. Did we mention it's a breeze to clean as well?
Maybe you're more a porcelain mortar-and-pestle person. In that case, the best all-purpose one is arguably HIC's mortar and pestle: large-ish but relatively light, good for big and small jobs, with a handy pour spout to boot. Pro tip: Harder items, like peppercorns, may need their surface cracked before they can be ground.
Utilitarianism never looked so good. Constructed from solid white marble with gray accents, the Greenco mortar and pestle is small yet sleek, and somewhat of a specialist: It's better suited to crushing spices for spice mixes.