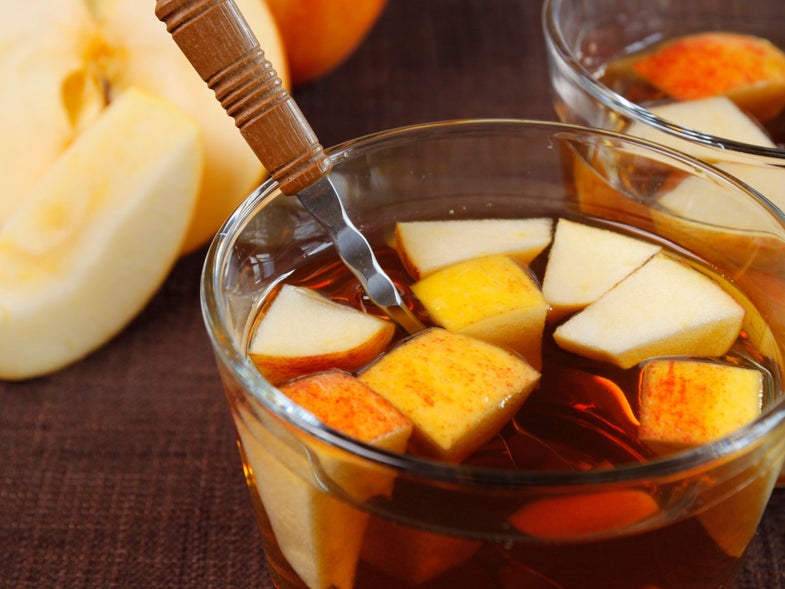 The Happiest Hour's John Henderson doubles up on apple with pressed and dry hard cider. It's spiked with bourbon and tempered with chai tea. He says, "Seasonal apples are the staple for this delicious fall punch. The chai and maple add a nice sweetener, to complement Maker's Mark's sweeter flavor profile."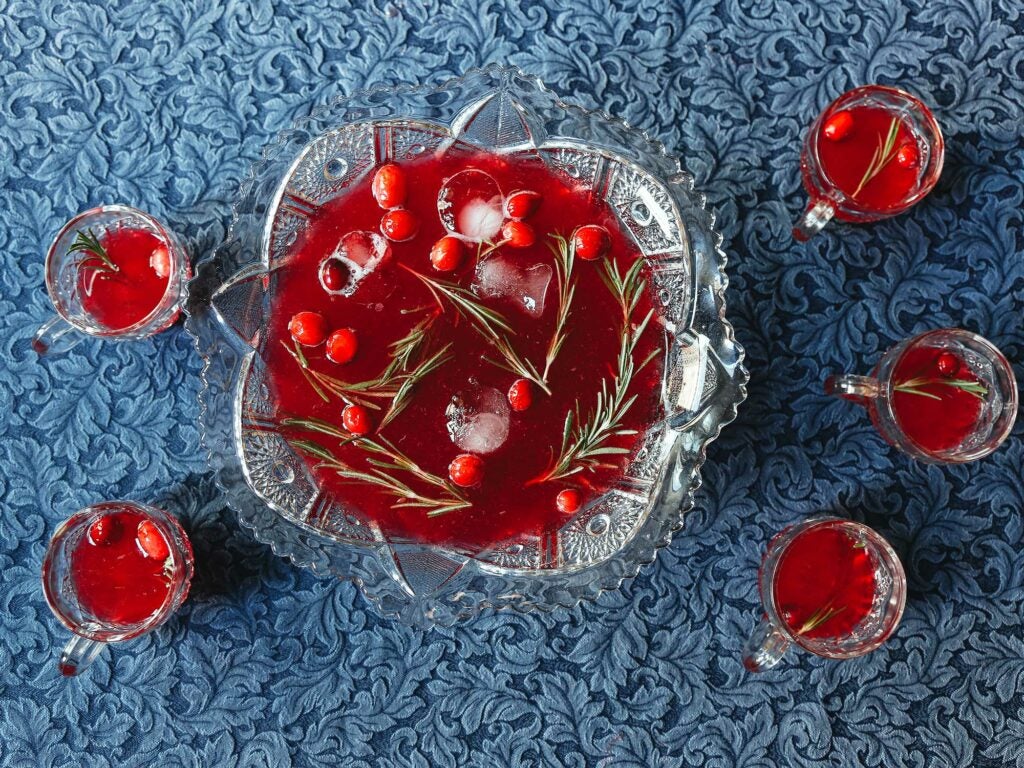 Bourbon Maple Chai Punch
This boozy chai tea recipe plays off fall flavors by mixing hard cider, pressed cider, and maple syrup—all spiked with a boozy kick of bourbon.
Yield:
makes 8-10 cocktails
Time: 15 minutes
Ingredients
1 1⁄2 cups fresh lemon juice
2 cups strong chai tea, brewed
2 cups apple cider
1 1⁄2 cups maple syrup
4 dashes orange bitters, preferably Fee Brother's West Indies
3 cups bourbon, preferably Maker's Mark
2 cups dry hard cider
4 cups sparkling water
Apple slices, for garnish
Lemon slices, for garnish
Cinnamon sticks, for garnish
Instructions
Combine lemon juice, maple syrup, chai tea, apple and hard apple ciders, bitters, and bourbon in a large punch bowl.
Immediately before serving, add a few generous scoops of ice and top with sparkling water.