Culture
The Latest Thing Brewing in Portland: Unsung Coffee Beans
Specialty roasters are giving these underdog single-origins the spotlight.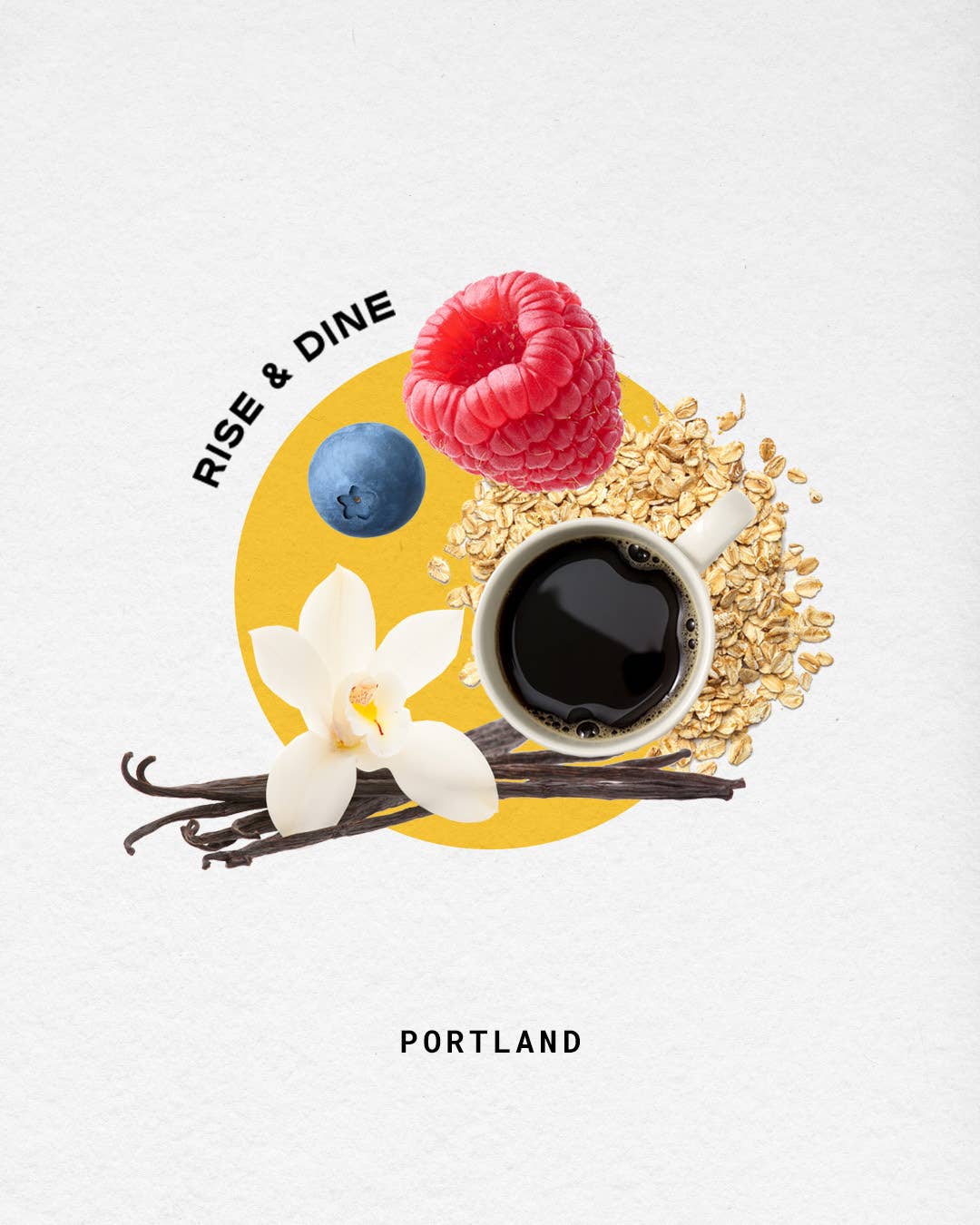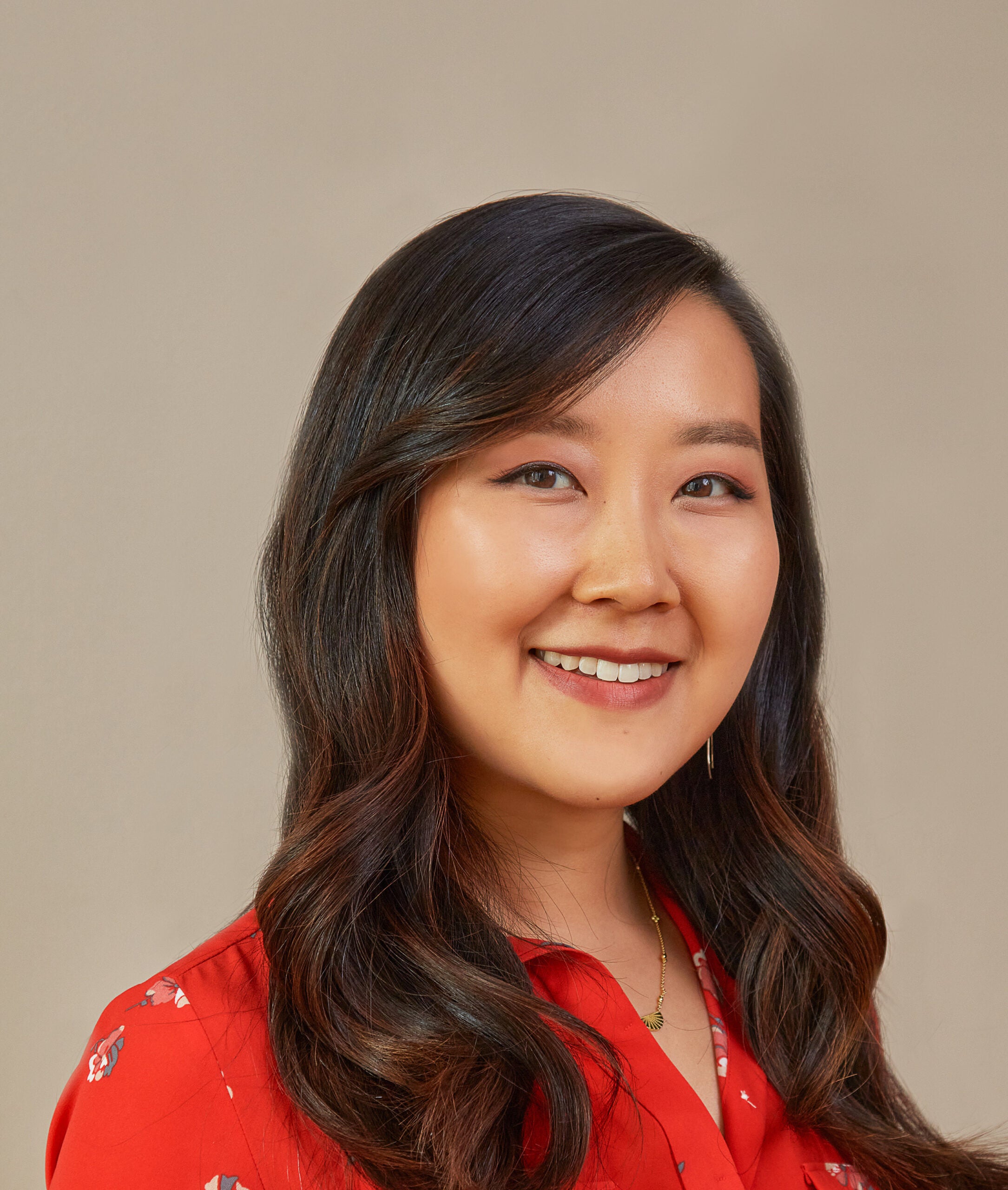 ---
Rise & Dine is a SAVEUR column by Senior Editor Megan Zhang, an aspiring early riser who seeks to explore the culture of mornings and rituals of breakfast around the world.
I was admiring the bright-red packaging of the coffee beans at SuperJoy Coffee Lab & Roasters when the barista behind the counter called my name. He set down the handcrafted mocha I'd ordered, the foamy surface etched with a perfectly symmetrical rosetta design. Though the whimsical flourish is typical of specialty coffee shops here in Portland, Oregon, this wasn't an ordinary brew—it included a surprising ingredient which wound up jolting me from my early-morning daze almost as much as the caffeine did: Sichuan peppercorn.
This unexpected pairing is part of SuperJoy's mission to bring a Chinese viewpoint to Portland's vibrant coffee scene. Beans from China are still very underrepresented in the U.S. market, explains the café and roastery's owner, Christopher Ou, who was born and raised in Guangdong Province. Though Chinese people have been cultivating tea for millennia, coffee production only expanded into a full-fledged industry in the 1980s and 1990s, driven largely by the globalization of coffee culture. Today, both the quality of the country's coffee beans, as well as Chinese people's demand for them, are on the rise.
To shine a light on the country's up-and-coming but still undervalued coffee industry, SuperJoy sources beans from Yunnan Province, where the majority of China's coffee is cultivated. "They have a unique earthy flavor," says Ou of natural-process beans from Yunnan, adding that drinkers often detect elegant notes of berry, wine, and chocolate. When customers bring home a bag of SuperJoy's roasted beans, there's little doubt of their origins—the red packaging is adorned with an image of chopsticks gripping a single bean.
Incorporating Sichuan peppercorn into mochas made from Chinese coffee beans is another way SuperJoy is nodding to the country's burgeoning coffee culture. The tongue-tingling spice is famous for bringing a numbing, anesthetic quality to countless dishes in Sichuan Province's fiery cuisine, but the SuperJoy team realized when developing drinks for the cafe's menu that the ingredient could do more than counteract heat. The peppercorn's citrusy, floral aroma also gave unexpected balance and contrast to the rich, chocolatey flavor of a mocha—introducing Portlandians to a traditional Chinese ingredient in a non-traditional way.
Portland's coffee scene is a long-established pillar of the city's identity. The disruptive 1990s growth of Pacific Northwest chains like Stumptown Coffee Roasters, the now-closed Coffee People, and the Seattle-founded Starbucks firmly cemented the region as one fueled by joe. The port city became a breeding ground for independent roasters who helped drive the third-wave coffee movement, emphasizing fair-trade practices and high-quality, direct-trade beans. Lora Woodruff, owner of Third Wave Coffee Tours, often wonders if the city's embrace of the warm, energizing beverage has something to do with its climate: "It seems most people seek out caffeine to get through our gray, dark winters," she surmises. Today, Portland's love of specialty coffee is as strong as ever, and it's fueling continued evolution in the boutique roasting scene: a growing community of BIPOC founders are diversifying the city's java—by spotlighting the undervalued coffee-growing regions of their native countries.
Augusto Carneiro fell in love with coffee not in cafés, but at their very source. Growing up in Rio de Janeiro, he would spend summer breaks visiting his mom's family's coffee farm in the highlands of São Sebastião da Grama, where the family had been cultivating the crop since 1890. After graduating from college in Portland, Carneiro wanted to find work that would allow him to regularly visit his hometown. Coffee was the clear answer. "It was a passion for Brazil and for the work my family did. Coffee just happened to be the medium," he says. In 2004, Carneiro launched his own roastery, Nossa Familia Coffee, importing beans straight from his family's plantations.
In the specialty coffee industry at the time, "Brazil was not known for high-quality coffee," Carneiro notes, despite the country's status as the world's top coffee producer. Because the Brazilian government controlled exports and mixed beans from different sources until the 1990s, many roasters "considered Brazilian beans to be just a blender," he explains. Though that reputation lingers somewhat today, Carneiro hopes his family's farm can help rewrite the narrative by shipping specialty-grade, single-origin beans to Nossa Familia and other roasteries—and marketing them proudly as Brazilian. Moreover, he wants to set an example for a direct-trade business model in which "everybody in the chain can make a healthy living through coffee," he says. Over time, he's established relationships with farms in Guatemala and Nicaragua to set up supply chains that mirror his family's in Brazil.
A key factor of the business's success, Carneiro believes, is Portlandians' keenness to support businesses with a community-minded mission, or what he describes as "the West Coast attitude of pioneering." Today, Nossa Familia operates three airy, plant-filled café locations in Portland where customers can spend a slow, quiet morning—as I did—nursing a cafezinho, a traditional Brazilian coffee drink that strikes the perfect balance between bitter and sweet.
As important as coffee is in the daily lives of many Americans, most people don't realize "the impressive value chain that exists before the coffee reaches the end consumer," says Alberto Gomez, who was born and raised in Mexico City. While visiting a coffee plantation in his native country, he was disheartened to learn that the lucrative industry's profits are rarely distributed fairly across the supply chain, and thousands of Mexican coffee farmers live in poverty. Moreover, he felt Mexican coffee was underappreciated in the global market, despite its prime geographic position on the coffee belt—the equatorial regions where the temperature, humidity levels, and soil are ideal for cultivation. "There's a lot here, and it's not reaching consumers," Gomez recalls realizing.
Gomez and his wife Adriana Lopez had just moved to Portland, where they experienced the city's vibrant fair-trade coffee culture for the first time. "We kind of connected the dots," he says. In 2019, the couple opened their own small-batch coffee company, Tostado Coffee Roasters, sourcing beans only from small producers in Chiapas, Oaxaca, and Nayarit—and donating a portion of profits and tips to the farmers. Each package of beans comes with a whimsical piece of art: a colorful pom-pom handcrafted by indigenous women in the Chiapas village of Tenejapa, as a nod to the beans' culture of origin.
Tostado Coffee Roasters isn't the only Portland roastery cutting out middlemen to maximize farmers' profits and improve their livelihoods. When Héctor Mejía Zamora was growing up in Guatemala, his father, a coffee farmer, told him that middlemen often exploit growers and take massive cuts of their would-be profits, which leaves the farmers struggling financially and creates a downward spiral. "These farmers that are paid less money, they will just be left behind because they cannot compete in terms of quality," Zamora learned. After his father passed away, he eventually moved to Portland, where he discovered a thriving café scene. He realized this city could be the place to "make my father's dream come true: eliminating the middleman between farmers and roasters."
Café Zamora opened its doors in 2019, importing beans directly from Zamora's father's coffee farm in Guatemala, as well as from small independent farmers within the cooperative Conebosque, before roasting them in Portland. Zamora explains that consistent and fair wages will allow farmers to achieve financial stability and invest in the long-term future of their farms. "I want to be for my community the person that my father wanted to find," he says. On the packaging of the roastery's beans, what pops out the most is the phrase "Path to a Better Future."
During my week in Portland, I hopped around the globe without ever leaving the city, tasting brews from a different region almost every day. Each cup felt like a postcard, hand-delivered by someone who identifies with that part of the world, and wants to lift up the growers and producers who share their heritage. "I was the only foreigner I knew who had a coffee-roasting company that was representing my country," Carneiro recalls of Nossa Familia's early days. But thanks to Portlandians' propensity for uplifting small businesses and uncommon business models, "now, there's many more, and that's super exciting."
The day before my departure flight, I stopped by the coffee shop and roastery Portland Cà Phê, where owner Kim Dam is broadening people's appreciation for Vietnamese coffee beyond merely "giving that extra caffeine kick," as she puts it. Many friends had recommended the spot, which specializes in beans from the Central Highlands of Vietnam, and sure enough, the Americano I ordered was delightfully aromatic, with pleasant notes of vanilla and licorice. As I looked down wistfully at my half-empty cup of joe, the last of this trip, I decided to save the rest to make a jar of overnight oats. After traveling the world cup by cup, it seemed right to keep the journey going—by taking some of Portland with me for the long trip home.