Culture
In Senegal, This Hearty Stew Doubles as a Delightful Breakfast Sandwich
Once considered peasant food, the comforting meal celebrates the West African country's rich agricultural heritage, one portable meal at a time.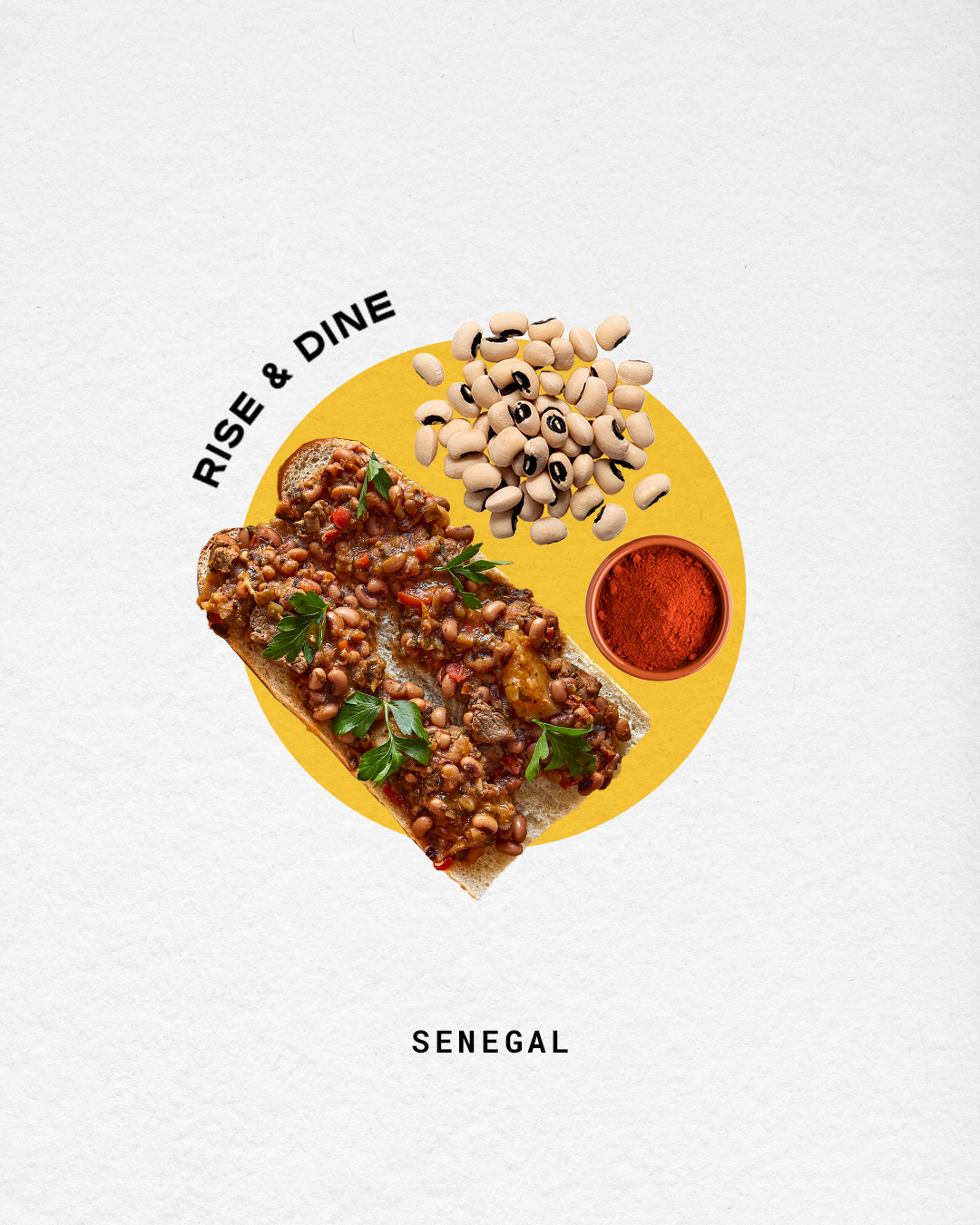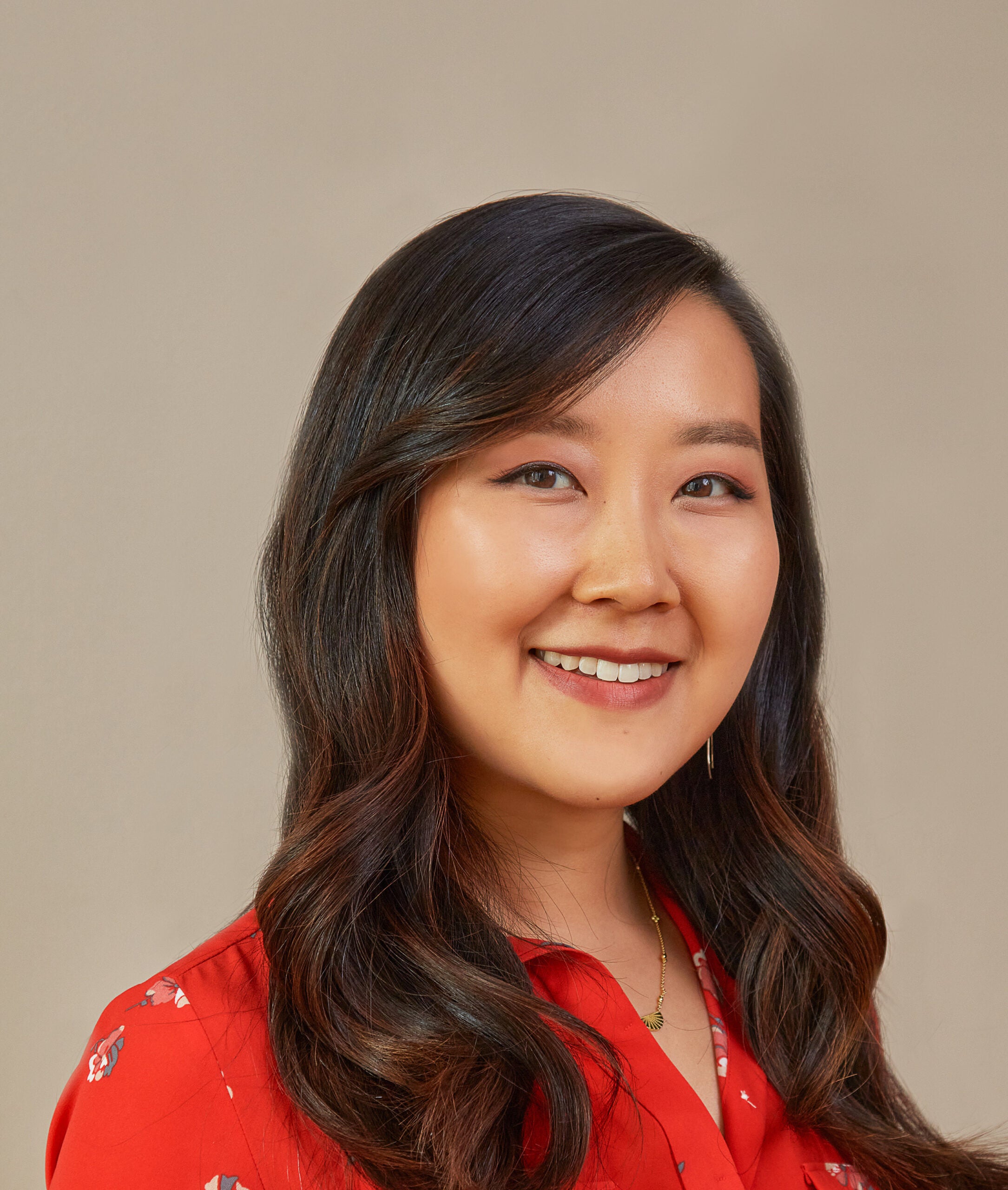 ---
Rise & Dine is a SAVEUR column by Senior Editor Megan Zhang, an aspiring early riser who seeks to explore the culture of mornings and rituals of breakfast around the world.
Cherif Mbodji hands me a sandwich wrapped in aluminum foil. We're in Dakar, the Senegalese capital, and I'd skipped breakfast that morning, which Mbodji seems to have serendipitously anticipated. I tear open the foil to find what the hotel had prepared: a warm baguette enveloping a spread of ndambe—a spicy, hearty stew featuring black-eyed peas, tomatoes, and potatoes—the thick gravy of the dish seeping deliciously into the airy loaf. I bite into the sandwich and savor the earthy flavors. "It's really delicious," I tell him, and Mbodji beams. He's happy to introduce the cuisine of his native country to people unfamiliar with it, he says, and even happier when they enjoy it—especially when the dish is as emblematic of Senegal's culinary and agricultural heritage as ndambe.
Born and raised in Senegal, Mbodji is director of operations and partner at Houston restaurants Bludorn and the just-opened Navy Blue, both joint ventures with the chef Aaron Bludorn. The longtime friends met while working together at the legendary Café Boulud, and they're the reason I'm here in Dakar: the business partners had long wanted to visit Senegal together so Bludorn could get to know the place where his close pal had grown up. The place that had instilled Mbodji's understanding of hospitality (a deeply rooted cultural concept known in Senegal as teranga) and planted the seeds of his appreciation for good food. Now, the trip is finally happening, and I'm tagging along on the journey, learning about the outsized and lasting influences that Senegal's cooking styles and classic dishes, as a result of the transatlantic slave trade, have had on American food.
Ndambe is one of those quintessential Senegalese dishes. On any given morning, appetizing scents waft from the city's tangana, casual local eateries dishing out morning staples like eggs, tuna, and frequently, ndambe. The pleasant spice and earthy aroma of the dish, for Mbodji, evokes recollections of childhood and home. "My mom would often make a big batch for dinner," he tells me. "It's filling, and you can feed your whole family."
I've only tasted this dish once before—at The Africa Center in East Harlem, which my friend Omnia Saed once mentioned was home to a fantastic fast-casual eatery owned by Senegalese American chef and cookbook author Pierre Thiam. At Teranga, where diners choose from different dishes to make personalized platters, I peered hungrily through the glass as a server dished a generous scoop of spicy black-eyed pea stew from a cast-iron pot onto my plate. There, it joined a fluffy mound of fonio, an ancient African grain; a helping of kelewele, or roasted plantains; and a ladle of mafé, or peanut stew. I devoured the warming platter, one of the only times I've ever gotten to taste the hearty cuisine of Senegal in the U.S., where the cuisine is still underrepresented. The cozy ndambe, in particular, stuck with me; I told myself I had to try making it at home someday, imagining that, like many stews, the leftovers must taste even better.
Now, in the dish's country of origin, I learn ndambe does, indeed, make fantastic leftovers. In fact, Mbodji explains, the stew's tendency to taste better with time is exactly why ndambe, traditionally cooked for dinner, evolved to be served on baguettes for breakfast. Nowadays, countless tangana and street vendors sling ndambe sandwiches for locals hurrying off to work or school. "The whole concept of an ndambe sandwich started from the streets," says Mbodji, as we head off to explore the capital's markets. "You can go to the local bakery, buy bread, and they'll put ndambe inside for you." (During the Senegal episode of Parts Unknown, the late Anthony Bourdain sits beside a street vendor and enjoys one of these very sandwiches as a morning meal.) Now that the tradition has caught on, families might cook a pot at home to enjoy in the evening, and then spread what's left over on some crusty bread and take the sandwich to go the next morning. As we walk around browsing artwork and knickknacks, I continue munching on my breakfast. Unlike many sandwiches I've eaten that include layers of this and that, this one stays together, the juicy stew acting as a glue between the bread. I can eat it with one hand; it is, for sure, a perfectly portable handheld meal.
The way this humble bean dish has provided both nourishment and convenience to locals during busy Senegalese mornings is exactly why Thiam didn't hesitate to add it to his menu at Teranga—despite the fact that, throughout much of Senegal's history, the prevalent attitude toward dishes like ndambe was not one of pride. "Ndambe was seen as a 'country people' kind of meal, something that was mostly for peasants," Thiam recalls of his childhood. The labeling of the nutritious, comforting stew as something relegated to the poor is, he believes, one of many lingering effects centuries of French colonization has had on Senegal's food traditions. "It made us think what came from the French, what came from the West, was the best," Thiam observes. "We eat baguette bread every day in Senegal, but we don't grow wheat." Ndambe, on the other hand, is a Senegalese specialty that proudly spotlights locally grown ingredients like tomatoes, potatoes, and black-eyed peas. The peas have especially symbolic connotations: the ingredient was brought to the U.S. from Africa on slave ships centuries ago, and over time became part of culinary tradition in the Black American diaspora (even becoming associated with New Year's rituals). For Thiam, ndambe is a dignified representation of his mother country's culinary and agricultural heritage, and "I want to celebrate that by expressing it through my menu," he says.
Mbodji says he's glad Thiam is giving ndambe its due overseas—and that the dish has gained recognition in Dakar and become a tangana and street vendor breakfast staple. In many ways, ndambe sandwiches are a reminder of the resilience of Senegal, which declared its political independence in 1960. Though the marks of French colonization live on in everything from the country's official language to the prominence of baguettes, locals are increasingly getting reacquainted with the delicious nutritiousness of "foods that grow in our own backyard," says Thiam. Celebrating that native bounty is exactly why the chef founded his company Yolélé: the food brand is shining a light on West African ingredients like fonio, a low-glycemic, drought-resistant ancient grain, and introducing eaters around the world to the rich cultural heritage from which these ingredients spring. "As more middle-class people celebrate that tradition," he adds, "ndambe may be something that we see even more often."
In Senegal, there are as many recipes for ndambe as there are people who make it: some include okra, while others add meats like lamb, which is Mbodji and his mother Binta Fall's preference. As I finish up my sandwich, satisfied with the filling breakfast, Mbodji mentions his mother will be making ndambe when she hosts Mbodji and his guests for lunch tomorrow.