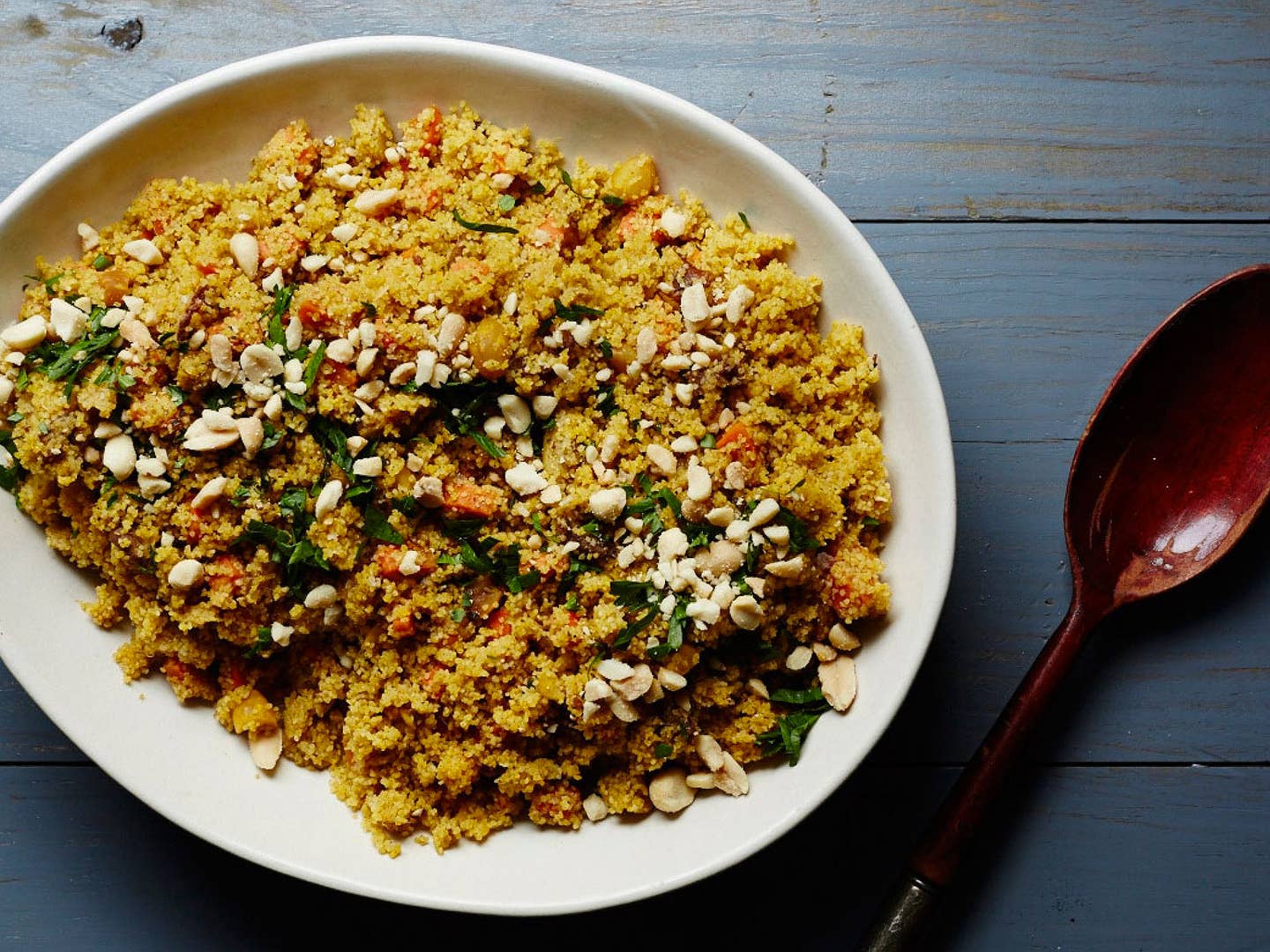 Techniques
This Ancient Grain Pilaf Goes With Everything
A bright combination of nutty fonio with carrots, dates, and crunchy peanuts
The only dates you need tonight are the ones you put in this vibrantly colored fonio pilaf. Fonio, a type of millet most commonly used in Senegal, is the more flavorful cousin of quinoa, which you can substitute for fonio if you'd like, and is an easy way to eat a nutrient-rich grain for dinner.
With essentially two steps, from the skillet to the baking pan, this is the dish you'll be making year round. Chef Pierre Thiam, who shared the recipe with us, thinks of this medley as the stuffing at Thanksgiving that won't leave you overstuffed with breading. It's the healthy alternative you've been seeking with all the hearty nutty flavors you desire.
The best part? The fluff. There are few things more satisfying than pulling back the foil or removing the lid to find a perfect bed of fonio, quinoa, couscous, what have you, ready for your fork to rake through. We're right there with you. So take out your forks tonight and let's fluff, then eat.