Our 6 Best Tips and Tricks for Cutting Clutter in Your Kitchen
Spring is here—time to get your kitchen organized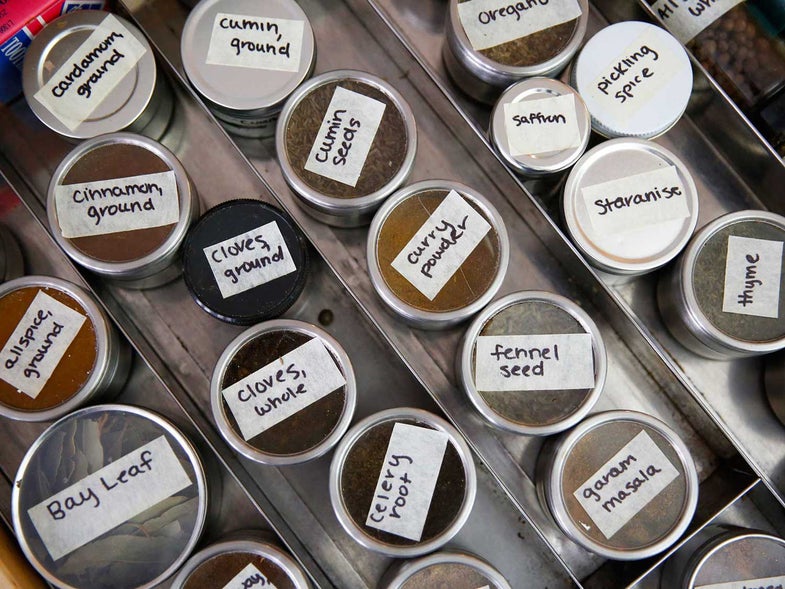 We may earn revenue from the products available on this page and participate in affiliate programs.
Spring is a season of aspirations: There's the race against the clock in the evening after work to catch that last half hour of sunshine. There's the vacation planning for summer, and the necessary shopping trips for shorts and skirts and sandals to keep you cool in the heat. And then there's the inevitable, unavoidable task that we all aspire to in one way or another: spring cleaning.
But before you start Marie Kondo-ing your bedroom closet, let's talk about the kitchen. Just as excellent meals struggle without a proper mise-en-place, and no kitchen can function at top performance without some basic organization.
If you can't figure out where to start, the SAVEUR test kitchen has you covered. "Most of our team has experience working in New York City restaurant kitchens, where space and time are always tight," says Kat Craddock, SAVEUR's test kitchen manager. "Efficient storage and lots of labeling are essential for preventing wasted time and food."
A full kitchen decluttering takes effort, but once you're finished, you'll be able to make your favorite meals faster and keep ingredients fresh longer (not to mention an accompanying blissful, everything-is-so-organized mindset). These six easy tips will help you re-organize your kitchen and achieve maximum culinary mastery: