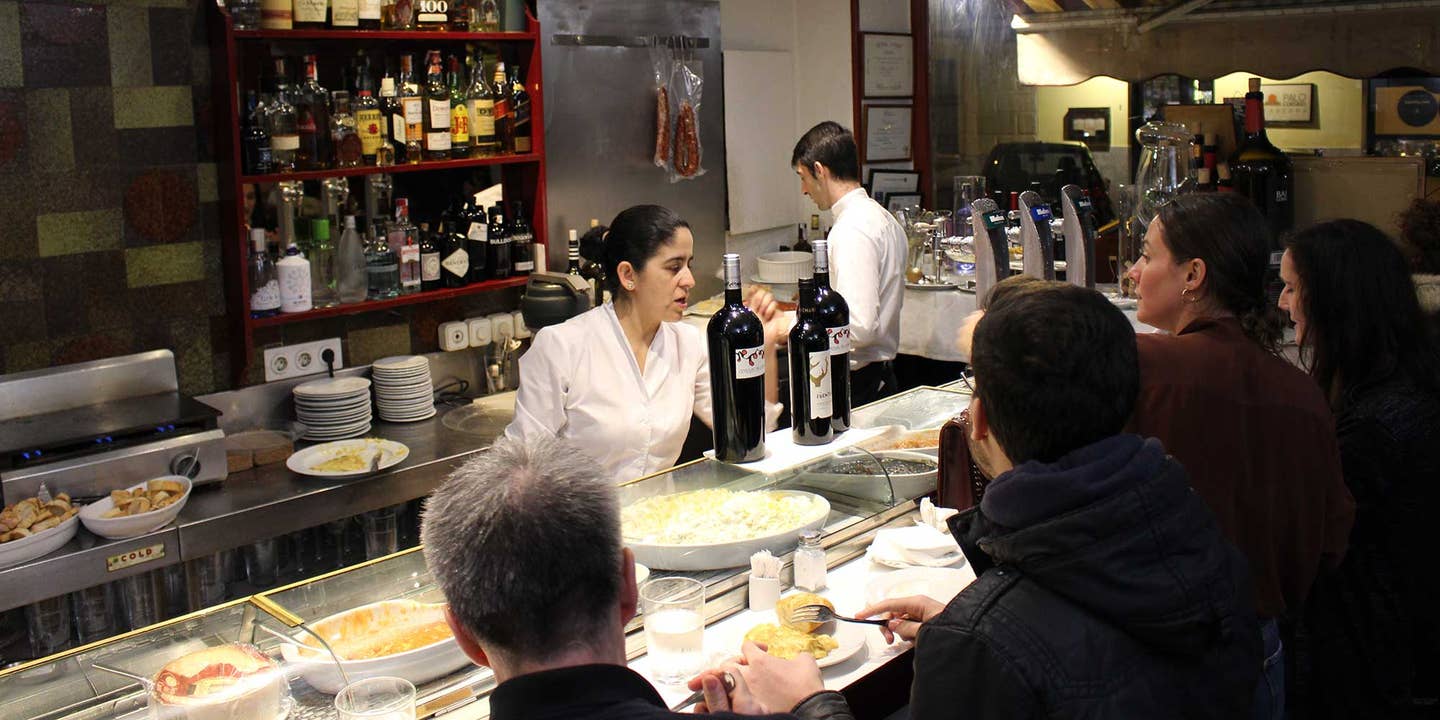 Travel
In Madrid, It's All About the Egg
Behind the three dishes that define Madrid's love affair with the humble huevo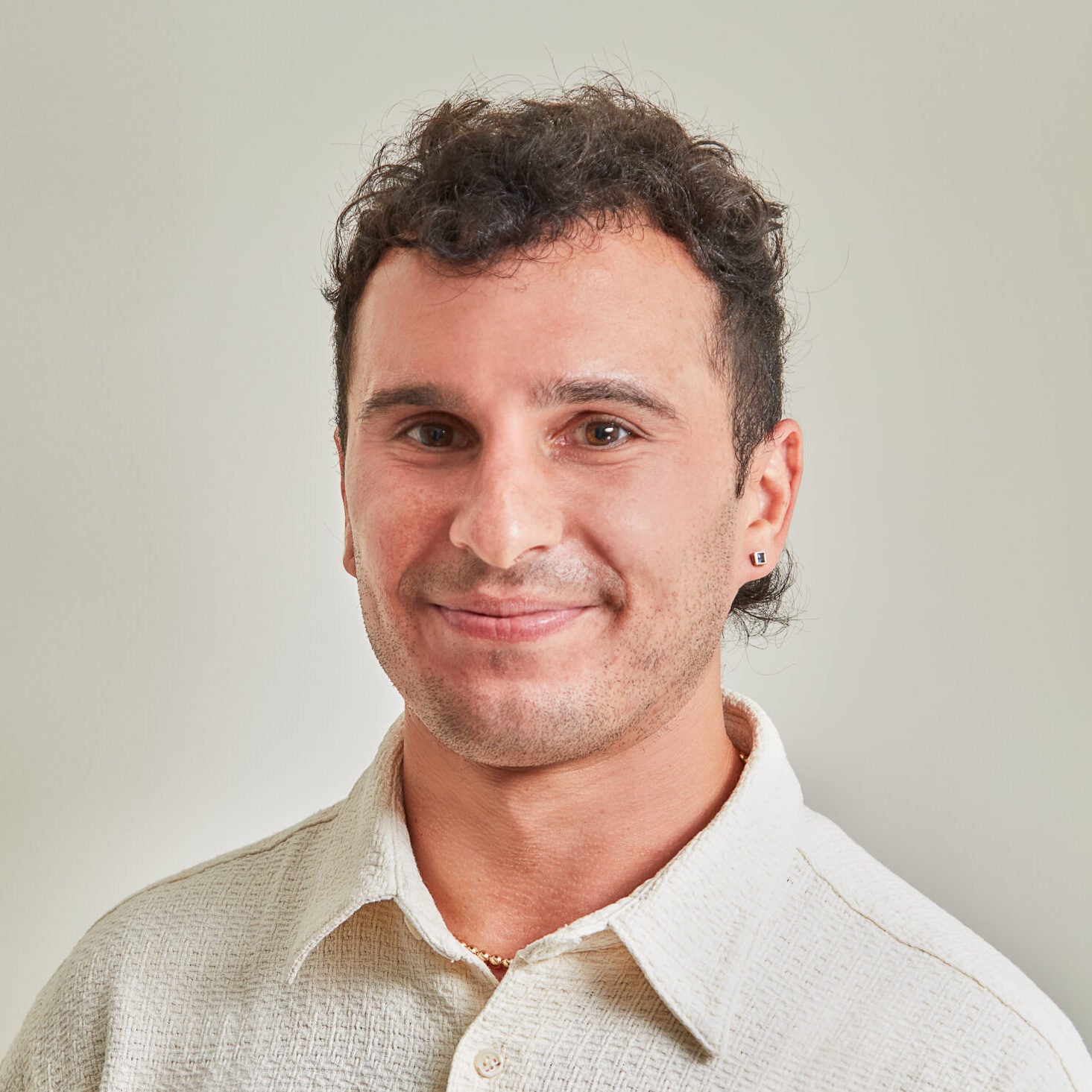 ---
In How to Cook a Wolf, M.F.K. Fisher famously wrote, "It's a poor figure of a man who will say that eggs are fit only to be eaten at breakfast." Thankfully, no such men exist in Madrid, where eggs are invariably lunch and dinner fare.
Spaniards consume an average of 254 eggs a year, more than their French, German, and British brethren—and who could blame them? Here in Madrid, a city I've called home for three years, even the simplest huevo frito is an artform with golden, lacy edges and an impossibly fiery yolk. Spanish-style revueltos, soft and spreadable scrambles filled with asparagus tips or garlic scapes or whatever's in season, bear little resemblance the parched diner eggs I grew up eating stateside. If eggs were this good everywhere, we'd have a global shortage.
The egg (or the chicken, depending on your worldview) likely arrived in Spain by way of Asia in the Iron Age, and it's been a fixture in the Spanish diet ever since. On the very first page of Don Quixote, Spain's greatest novel, we learn that the Ingenious Knight savors a plate of duelos y quebrantos, a Manchegan chorizo-and-egg specialty, every Saturday. Even today, eggs are so ingrained in Spain's social fabric that Castilian slang brims with egg-related expressions: Molar un huevo means something is "the absolute best," while being hasta los huevos ("up to one's eggs") means you're positively fed up.
Of course, nobody thinks about literature or linguistics when ordering a plate of fried eggs or warm slice of tortilla española: The hedonistic pleasures of the egg need no context. But all huevos aren't created equal, so it pays to know where locals go for their fix.
Literally "bashed eggs," huevos estrellados are a beautiful disaster consisting of fried eggs mushed up with piping-hot french fried potatoes. Ask any Madrileño where to find the city's best rendition, and chances are you'll end up at Casa Lucio, an old-timey tavern on Cava Baja where ironed white napkins hang from suited waiters' wrists. Despite the starchy ambiance, there's nothing highbrow about Lucio's unceremonious huevos. Line cooks joke that they are the "worst thing on the menu" for their homespun simplicity, but thousands of guests who return, year after year, for this specific dish would beg to differ.
Madrileños love getting into armchair debates over where to find the best tortilla in town. My top pick (after three years of grueling field research) is Sylkar, a hole-in-the-wall restaurant in the northern Chamberí district. Their locally famous, hubcap-sized omelet starts with slices of yellow, waxy Monalisa potatoes, cooked in heady Andalusian olive oil until they've all but disintegrated. They are then drained of excess grease, combined with caramelized onions and beaten eggs, and returned to a screaming-hot pan for a minute until the exterior is just set. The cooks here know that a top-grade tortilla—like a great brownie—should be unapologetically undercooked. "We do a swift business with delivery companies UberEats and Glovo," owner Alfredo García García said as he slid a fresh tortilla from pan to plate without so much as looking down. "People around here, instead of ordering pizza for soccer matches, they call in a tortilla or two."
A soul-warming soup native to Castilla whose sum equals more than its parts (garlic, bread, ham, and egg), sopa castellana is a peasantly panacea for Madrid's cold, wet winters. The dish has such a rustic reputation that most restaurants don't even put it on the menu. Casa Paco, an abuelo-filled bar that once served the likes of Ernest Hemingway, Ava Gardner, and Orson Welles, is a notable exception. A house specialty since day one, the tavern's sopa castellana stands out for its velvety texture and deep, nutty flavor, qualities manager Alfonso García attributes to hand-selected jamón serrano from Salamanca (sourced by a charcutería a few doors down) and a day's rest in the fridge. "The other night, we had a guy order sopa castellana for dessert," García told me with a laugh in the low-ceilinged dining room. "It's really that good."