Fennel, Fresh Mint, Lavender, and Rose Herbal Tea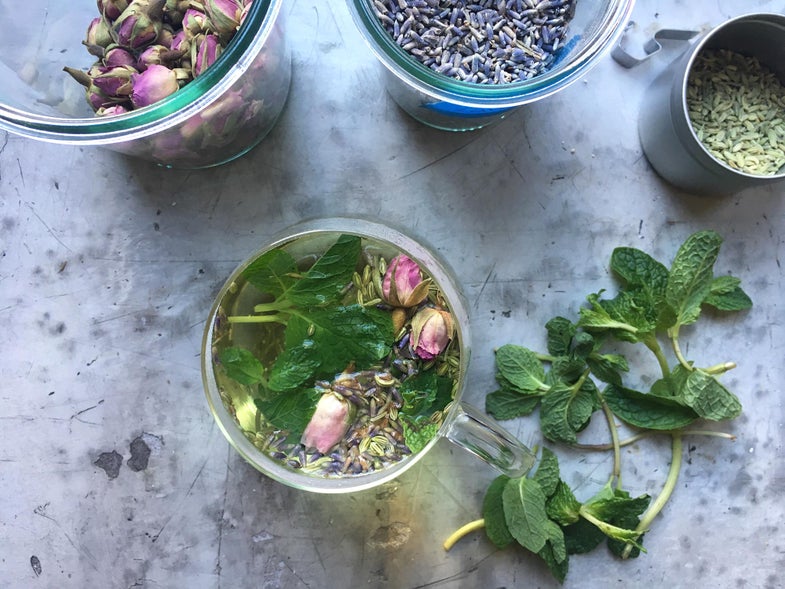 Leftover fresh and dried herbs make an aromatic and naturally sweet caffeine-free tea to drink any time of day.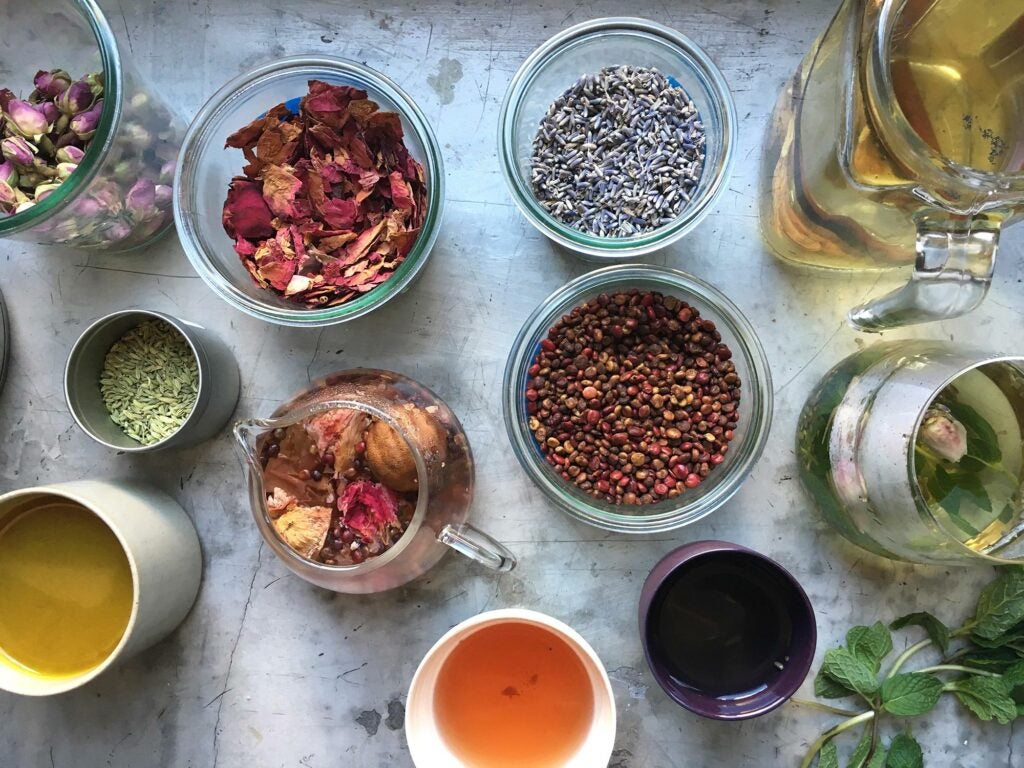 Caffeine-free, no-waste, and way better than a tea bag
Featured in: Turn Kitchen Scraps and Leftover Spices Into Delicious Herbal Tea
Fennel, Fresh Mint, Lavender, and Rose Infusion
Floral Potion
Ingredients
5 small sprigs fresh mint
3-5 dried rosebuds
1 tsp. fennel seeds
1⁄2 tsp. dried culinary lavender
2 cups boiling water
Instructions
In a teapot, liquid measuring cup, or any other vessel that pours neatly, add the fresh and dried ingredients, then the boiling water. Let steep for 3-5 minutes, then strain into individual mugs. Repeat up to 3 times with the same aromatics to intensify the flavors.