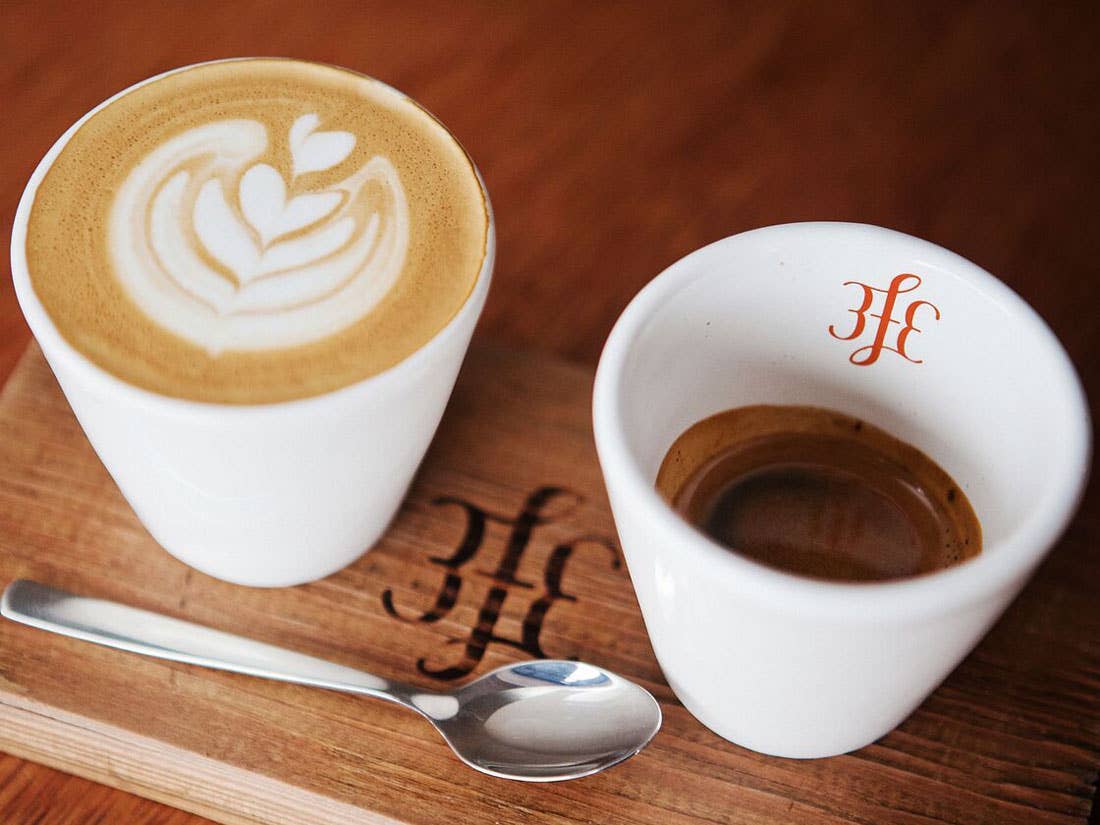 Drinks
Cuban Coffee Culture is Alive and Well
Photographer Adam Goldberg captures Cuba's passion for the drink
Cuba's clock stopped in 1960 when the U.S. imposed a trade embargo. Fifty-plus years later, the portrait of the island 90-miles south of Florida is still painted as a Coke-less land of old cars and colorful facades. Cuban coffee, and the passionate culture that surrounds it, is overlooked. But this facet of Cuban living has a history and that is equally as vibrant and compelling.
Coffee production was nationalized after the Cuban Revolution. Without subsidies from the Soviet Union, Cuba was forced to truncate its coffee production. But the consumption and demand for coffee didn't waver. With less coffee available on the market, Cuba introduced a rations system in 1962, giving Cubans access to four ounces of coffee per month.
In the ensuing decades following the Cuban Revolution, the island's coffee culture fought against all odds. And the drink became a source of unity and pride throughout the island.
Adam Goldberg is a software engineer-turned photojournalist with an affinity for coffee, food, and photography. In 2007, he started A Life Worth Eating to showcase the culinary adventures he had while spending time overseas, in cities like Buenos Aires and Paris. Drift Mag, a biannual magazine centered on the coffee culture of different cities, came in TK.
"When I was traveling, I would get to know a city through coffee shops," Goldberg says. "They attract young professional who have a good pulse on their city." Drift Mag explores these cities—the culture and the people there—one city at a time through the lens of coffee. Volume 3 is all about Havana, Cuba.
"There's no reason Cuba shouldn't be the best coffee producer in the Caribbean," Adam Goldberg says.
Goldberg mentions two micro-roasters currently operating in Cuba: Cafe O'Riley and El Coreal. "They're not weighing beans or properly tamping," he says, "and the machines are calibrated." But when he went back in September, he found a couple of third wave shops, paying attention to things like temperature and the weight of the coffee before it's brewed.