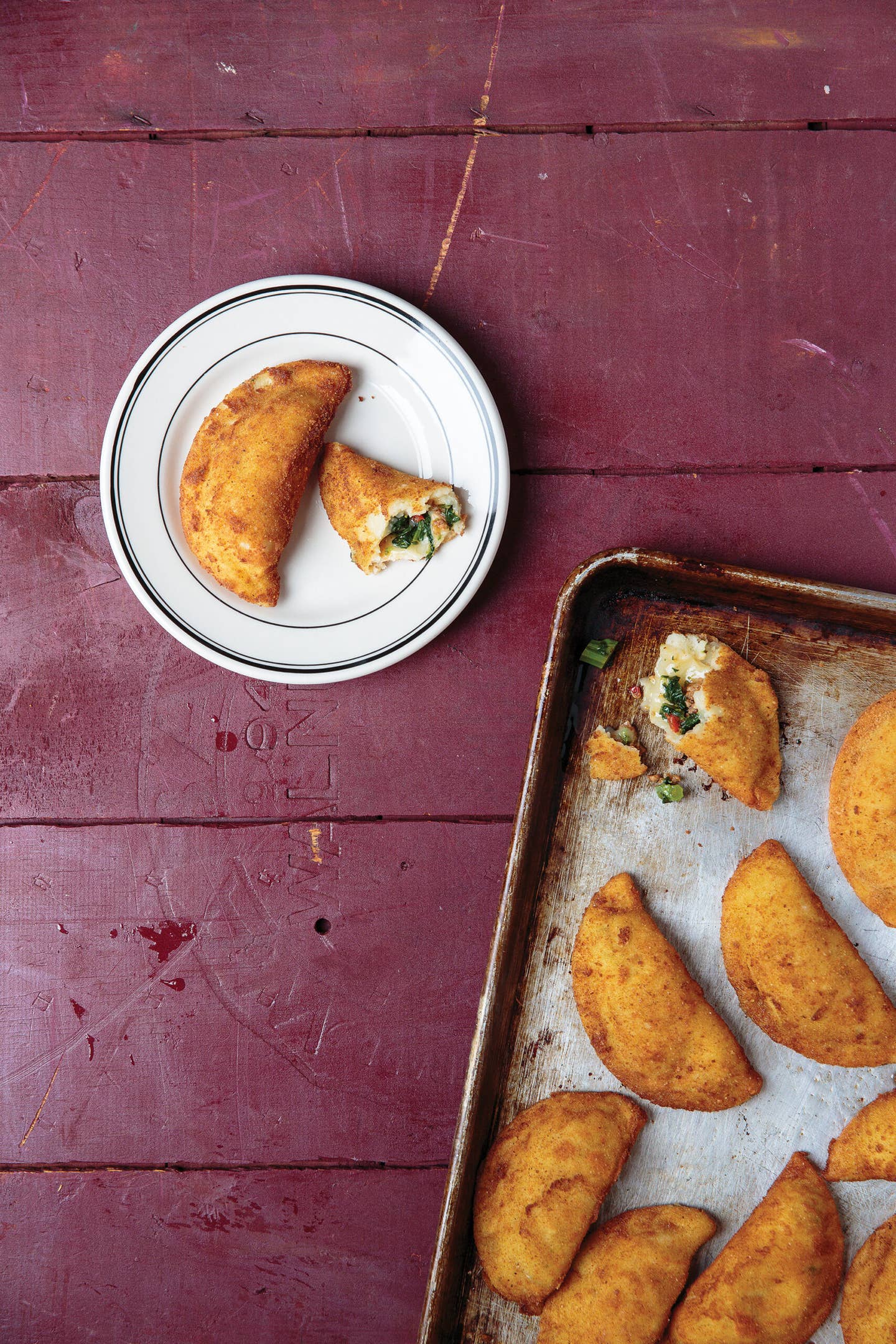 Techniques
Turn an Italian Classic Into Your New Favorite Party Food
Sausage and broccoli rabe? Meet empanada
Porky sausage, bitter greens, and gooey cheese—there's a reason this Italian classic has stuck around so long. It just works. Whether it's in pasta, on pizza, or stuffed into a hero, these are three flavors that always go well together. This recipes takes that unassailable fact and condenses it into a nugget everyone can get behind: ravioli. Specifically, fried ravioli.
The idea comes to us by way of New York's Il Mulino, which a 2015 SAVEUR 100 item profiled for the genius trick of using overcooked pasta as the basis for a dough. Essentially, you cook the hell out of some rigatoni until it's soft and floppy, blend it in a food processor with a bit of oil, and proceed with it as an easy-to-work with dough. It's a great shortcut for nights where you want something more complicated than dried pasta but have no patience for mixing flour and resting a proper dough. And it makes a great wrapper for these empanada-like things.
The cooked sausage, rabe, and cherry peppers can all be prepared in advance so all you need to do come dinner time is prep the dough, roll, and fold. From there, you gently fry the ravioli until the skins just crisp, then serve piping hot. Whip it out for your next dinner party and shock everyone.