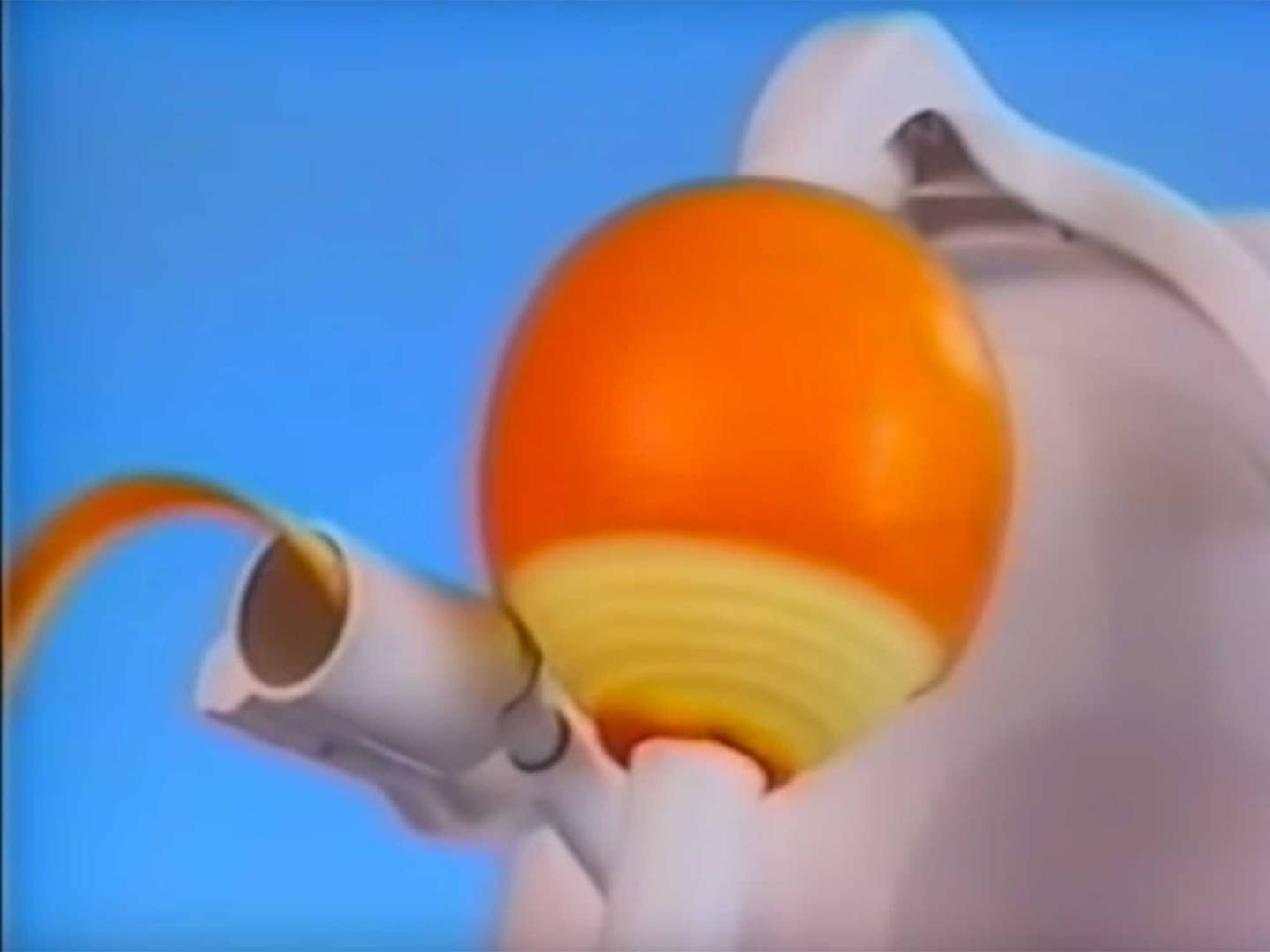 Techniques
The Mesmerizing Magic of Mechanized Vegetable Peelers
As appealing to watch as they are to use
If only all fruits and vegetables were as easy to relieve of their skins as the banana. But where nature fails, science triumphs, with impressive pieces of machinery that industrial processors rely on daily.
Now you too can shave those precious seconds from tireless peeling with these lean, mean, peeling machines:
Yes, white asparagus is a farmers market jewel in early spring. But the woody stems need to be peeled to reveal that smooth, crisp interior. And this feat of fine German engineering shows just how they became die besten at prepping asparagus.
It's no question that the life of a potato farmer is arduous. Luckily, peeling doesn't have to be. This vegetable peeling machine makes quick work of any kind of tuber by rinsing the spuds with water while rolling them against each other to create friction and pick away at the vegetables' skins.
Capsfeed Ltd. has all the machinery you need to turn thick cassava tubers into ready-made cassava flour, called garri. A process that normally takes upwards of 20 workers diligently peeling, grating, pressing, frying, and grinding is automated to make the process streamlined. These machines are capable of peeling 120kg of cassava in under four minutes. In countries like Nigeria, where cassava is a staple starch, garri processing machines like these are indispensable.
Clamp a Masterfruit peeler on a tabletop and peel fruits in seconds. These peelers are consistent and powerful enough to even peel tough pineapples, yet gentle enough to peel the hairy skin off of kiwis with minimal waste.
Maybe you're not looking for restaurant grade equipment. Make your life easier with the latest and greatest in table-top peeling technology. Peel everything from oranges to pears with the Pelafrutas.
We've peeled a mango, now what? Mangoes are arguably more difficult to de-stone than most vegetables. But this machine makes squeezing out every last bit of mango from the pit easy.