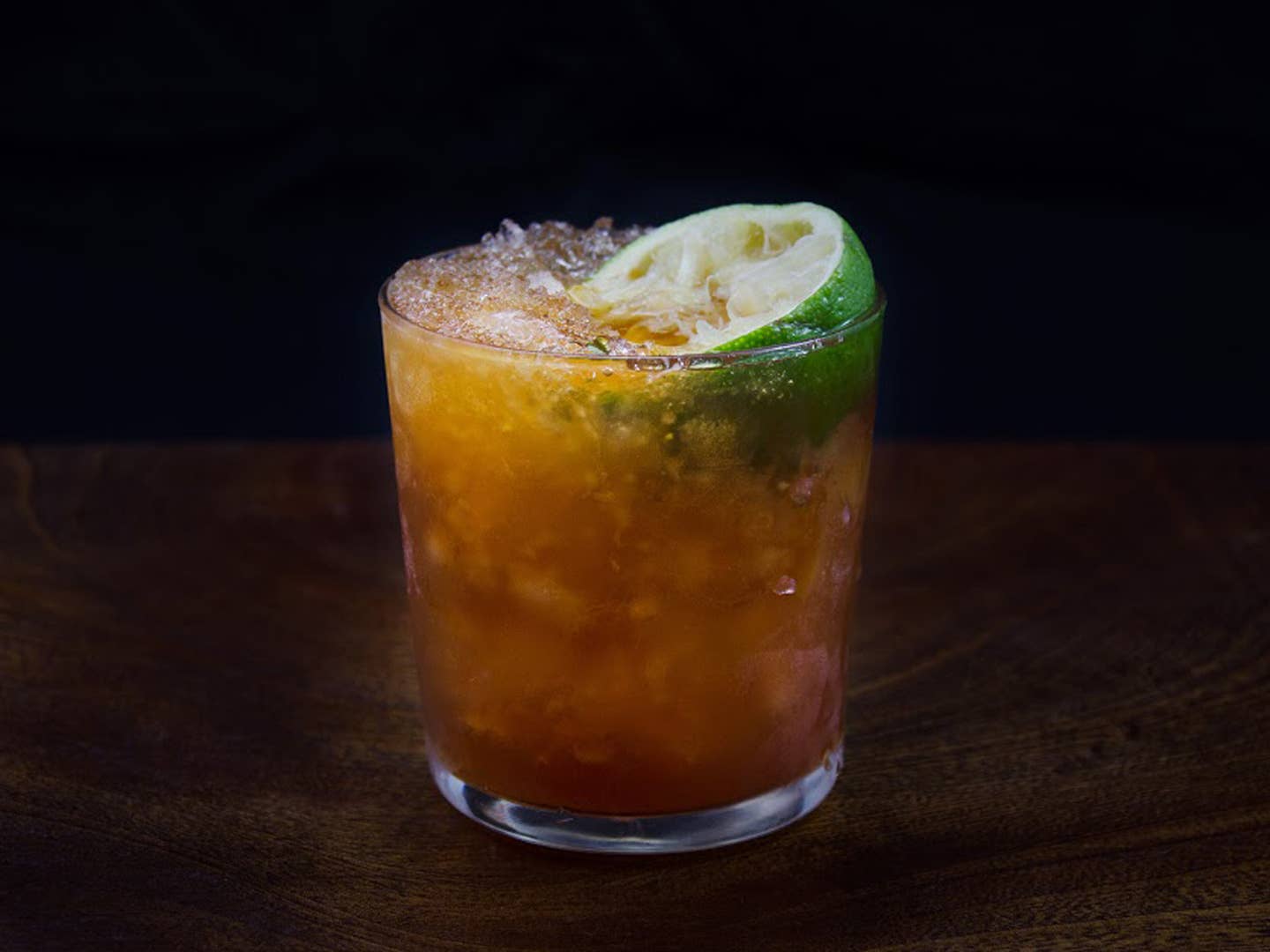 Drinks
2015 Blog Awards: Best Spirits or Cocktail Coverage
Meet the 6 finalists for best spirits or cocktail blog
Each year we've hosted the SAVEUR Blog Awards, we're astounded at the depth, variety, creativity, and ingenuity of the blogs nominated, and this year was no exception. We're thrilled to share a bit about the finalists in each of our 13 categories, which cover everything from baked goods to home design to cocktails. Meet our six finalists for Best Spirits or Cocktail Covered, as they share the stories behind their blogs. Or, view all the finalists in the 2015 SAVEUR Blog Awards.
Talia Kleinplatz About the Blog
Founded in 2013, Two For The Bar is a space dedicated to illustrating the magic of shared experience that can occur in the presence of a great cocktail and a talented bartender. These stories and recipes are meant to highlight what I have come to love about craft cocktail culture, and to perhaps even inspire readers to go and experience it for themselves. It presents the cocktail as the avenue through which great stories are exchanged, our best jokes are told, and our fondest memories relived. It is the means to a more connected end. About Talia
I'm the woman that will strike up a conversation with a complete stranger sitting next to me at the bar. I'm a firm believer that a shared cocktail can open windows and doors to chance encounters, poignant stories, and lasting friendship. I fell in love with cocktails at the hand of some of my favorite bartenders and thirsted for the dynamic exchange that inevitably happened whenever I took a seat at their bars. It was these gifted men and women that inspired curiosity and an earnest hunger to know more about this storied industry.
Morgan and Alice About the Blog
After a lifetime of love with food, drinks, and everything related, we got tired of people asking us the same few questions: "What good restaurants are there?" and "What should I drink this weekend?" Figuring that there's Yelp for everyone to see what people think of the fine eating establishments around, we knew we could help in the other area: drinking. Hence, we launched The Drink Blog. About Morgan and Alice
Hi there, I'm Morgan! Behind the camera, that's Alice—she's the strong, quiet type. In college, I got my bartending certification, so I was always a hit at parties and hopefully know my way around a decent pour. Granted, with my English degree, I knew I'd need a little help with extra income on the side. Together, we run this blog. And, when we're not drinking, eating, or taking pictures of food, both Alice and I ply our trade digitally—as Internet magicians! Well, technically, as a web developer and producer, but we're splitting hairs now.
Mel How About the Blog
Melbourne Cocktails values creativity above all else. Committed to content integrity and quality, there's no advertising and no cost to feature. Melbourne Cocktails exists out of love and passion. Every bar has a story to tell. Through trust and relationships, I discover what lies beneath the surface by immersing myself in Melbourne's effervescent bar scene. Products with interesting postioning and ethics are prioritized in cocktail recipes, and I aim to support the growing local industry and craft products. About Mel
I'm a Melbourne-based consultant and university lecturer, and I'm known in commercial and academic circles for my expertise in marketing and entrepreneurship. In 2014, I combined my passion for cocktails with my strengths in social media and writing, creating Melbourne Cocktails. The blog is a personal creative project and platform to share cocktail recipes, interesting products, and the city's best cocktail bars. I'm doing something I love in a space that I love, because it generates an incredible energy in me.
Emily Arden Wells About the Blog
A great cocktail is more than the sum of its parts ­ it requires structure, integrity, and a little bit of alchemy. It is that alchemy that I love about spirits and cocktails, they bring people together, inspire conversation, and create visceral memories amongst friends. Gastronomista is my canvas to test cocktail recipes, flavor combinations, and innovative techniques. I love to make culinary based cocktails, drawing inspiration from dishes found all over the world, savory and sweet. I hope that Gastronomista excites readers to make their own cocktails with friends and loved ones, celebrating life's day to day victories with glasses raised high! Cheers! About Emily
Emily Arden Wells: Architect and Epic Imbiber.
Elana Lepkowski About the Blog
Stir and Strain is a go-­to creative resource for cocktail enthusiasts, and a regular source of inspiration for design and style readers. The blog features original cocktail recipes as well as variations on classics, plus a weekly round up of Booze News from around the web. Mixing cocktails out of my bar, I develop drinks for everyone from the cocktail novice to the behind-­the­-bar professional. Stir and Strain promotes cocktail pantry DIY and offers readers approachable recipes for syrups, bitters, and tinctures, with an emphasis on seasonal, classic, and tiki cocktails. About Elana
I've been mixing drinks from my home bar for years, but I began blogging about original cocktail recipes in 2011. I eventually withdrew from my position as creative director of Surfas in Culver City (a "chef's paradise" and foodie destination where I liaised with food brands and major television and media outlets) to devote more time to the world of cocktails. I now create custom cocktails for private events in the Los Angeles area, photographs cocktails for various publications (including NPR's Dinner Party Download), and am at work on a book of original cocktail recipes.