5 To Try: University Dairy Cheeses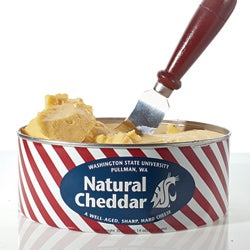 We may earn revenue from the products available on this page and participate in affiliate programs.
In universities from Nebraska to Washington, there's a delicious way to show your school spirit: campus dairies are creating signature cheeses from tangy blues to crumbly, smoky cheddars. Here are five of our favorites.