Campfire Cooking
Camping food doesn't have to be boring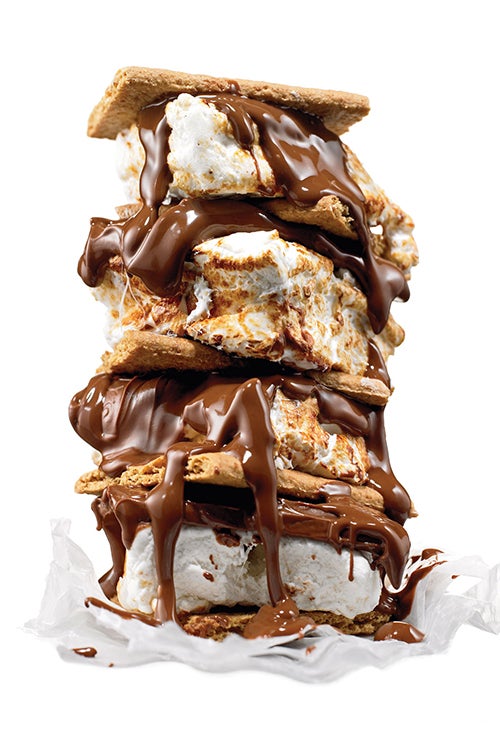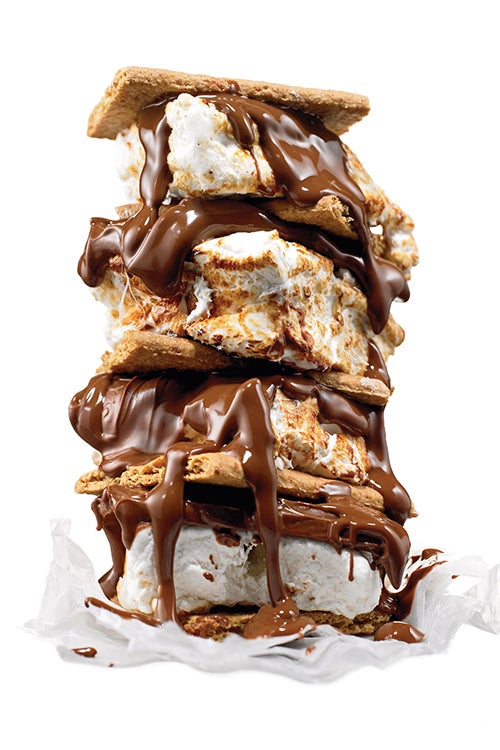 There's something special about the meals you eat while camping—somehow, nothing tastes better than dinner cooked over an open flame and enjoyed around a campfire. From pork chops seared in cast iron to shallots cooked in a foil pouch, we've rounded up our favorite recipes for campfire cooking.
One of the easiest ways to cook with a campfire is to wrap your food up in foil and throw it directly into the flames. Our warm red potato salad features potatoes that are cooked in foil, sliced, and dressed with olive oil, red wine vinegar, red onion, parsley, and oregano. For a Swedish cookout side toss shallots in butter and olive oil, wrap them in foil with dill, and cook the package slowly until the shallots soften and caramelize.
A campfire without s'mores is a wasted campfire. It's tough to improve on the classic combo of Hershey's chocolate and standard store-bought marshmallows and graham crackers. If you do want to get fancy, though, we've got you covered with a version using all homemade ingredients: graham shortbreads, toffee-almond chocolate squares, and whiskey marshmallows.
After a good night's sleep, it's time for breakfast. Buttermilk oatmeal with cardamom, star anise, and ginger is a hearty start to the day, as are our strawberry griddle cakes, which are also great with whatever berries you have on hand. If you don't feel like cooking in the morning, bring along a batch of our chewy fruit and nut granola bars for a quick, satisfying breakfast.
Eat like a king on your next camping trip with our collection of campfire cooking recipes.