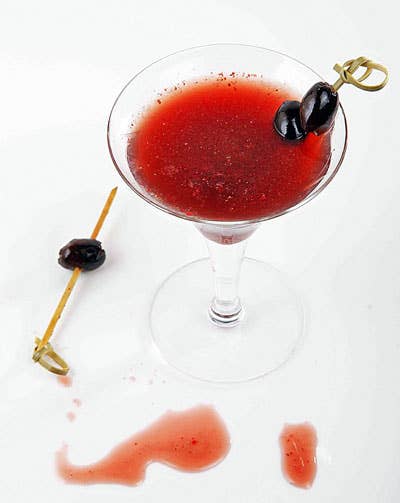 Drinks
Paris-Inspired Cocktails
From the exuberant libations that came out of Paris in the roaring twenties (or les annees folles as they are known in France) to refined modern drinks such as a raspberry-cognac sparkler, we're in love with cocktails inspired by the City of Light.
The classic combination of champagne and orange juice—now a beloved brunch indulgence—was first popularized in Paris and London in the 1920s.
This rosy-hued cocktail was a popular drink in 1920s Paris.
This cocktail of gin, brandy, and champagne was dubbed "French 75" after a World War I artillery piece.
This rousing brandy and vodka cocktail is named for Pepa Bonafe, a 1920s French silent film star.
St. Germain elderflower liqueur, gin, and White Lillet are mixed with grapefruit juice in an ethereal citrus drink giving a touch of class to any evening.
Inspired by Woody Allen's Midnight in Paris, this cocktail combines cognac with fresh raspberries and sparkling white wine.
Herbal liqueurs St. Germain and green Chartreuse add a touch of otherworldly magic to this cocktail inspired by the film Hugo, set in 1930s Paris.
Sweet and tangy, with the mild smokiness of pink peppercorns and the salty edge of black cured olives, this elaboration of a vodka martini is as grand and glamorous as the wide avenues of Paris.
Oscar-winning silent film The Artist lends understated sophistication to this original cocktail.
This intense potion is adapted from one served at parties by the French artist Henri de Toulouse-Lautrec.