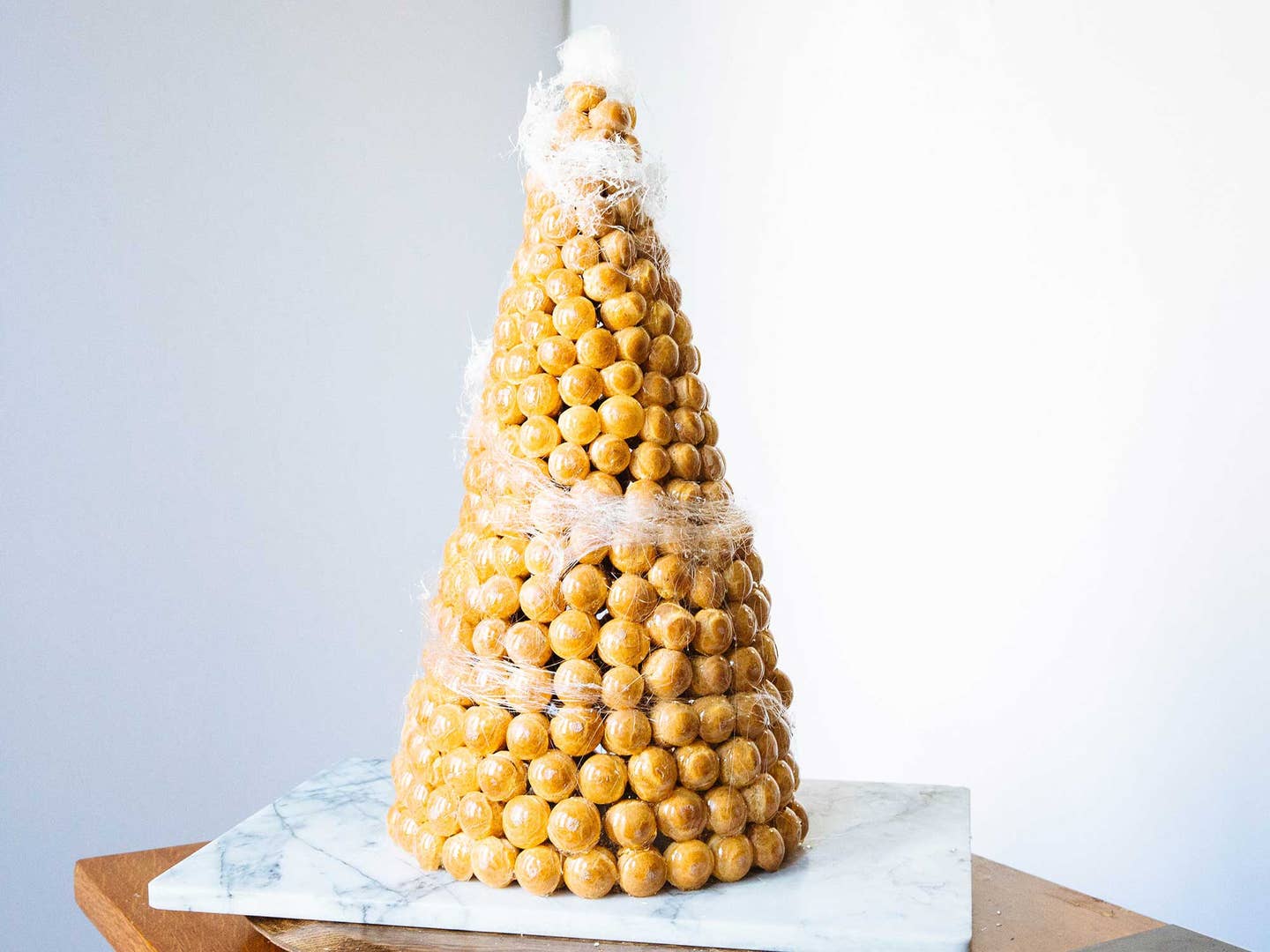 Techniques
Watch a Massive French Pastry Tower Come Together in 90 Seconds
Enter the croquembouche, the ultimate party dessert
Croquembouche: it's French for giant sweet marvel of architecture. Okay, it's not, but it is an architectural marvel, and it is a giant sweet wonderful thing. Which is why when pastry chef Tyler Atwell of New York's Lafayette Grand Cafe & Bakery offered to make one in our test kitchen, we couldn't say yes fast enough.
A croquembouche is conical tower made of cream puffs that are bonded together with caramel syrup. For Atwell, prepping the 'bouche takes a whopping six hours, with three solid hours of construction time. Each puff is hand-filled with one of three flavors of pastry cream (vanilla, chocolate, or butterscotch), and once assembled the tower is wrapped with a delicate feather boa made of spun sugar. (Pro tip: dip an espresso wand in molten candy, then spin it against a cylindrical drum for instant cotton candy.)
If you want to make your own croquembouche, we're here for you. That recipe is scaled down for closer to 16 cream puffs than the 400 that Atwell bakes. Because we can't all be heroes all the time.