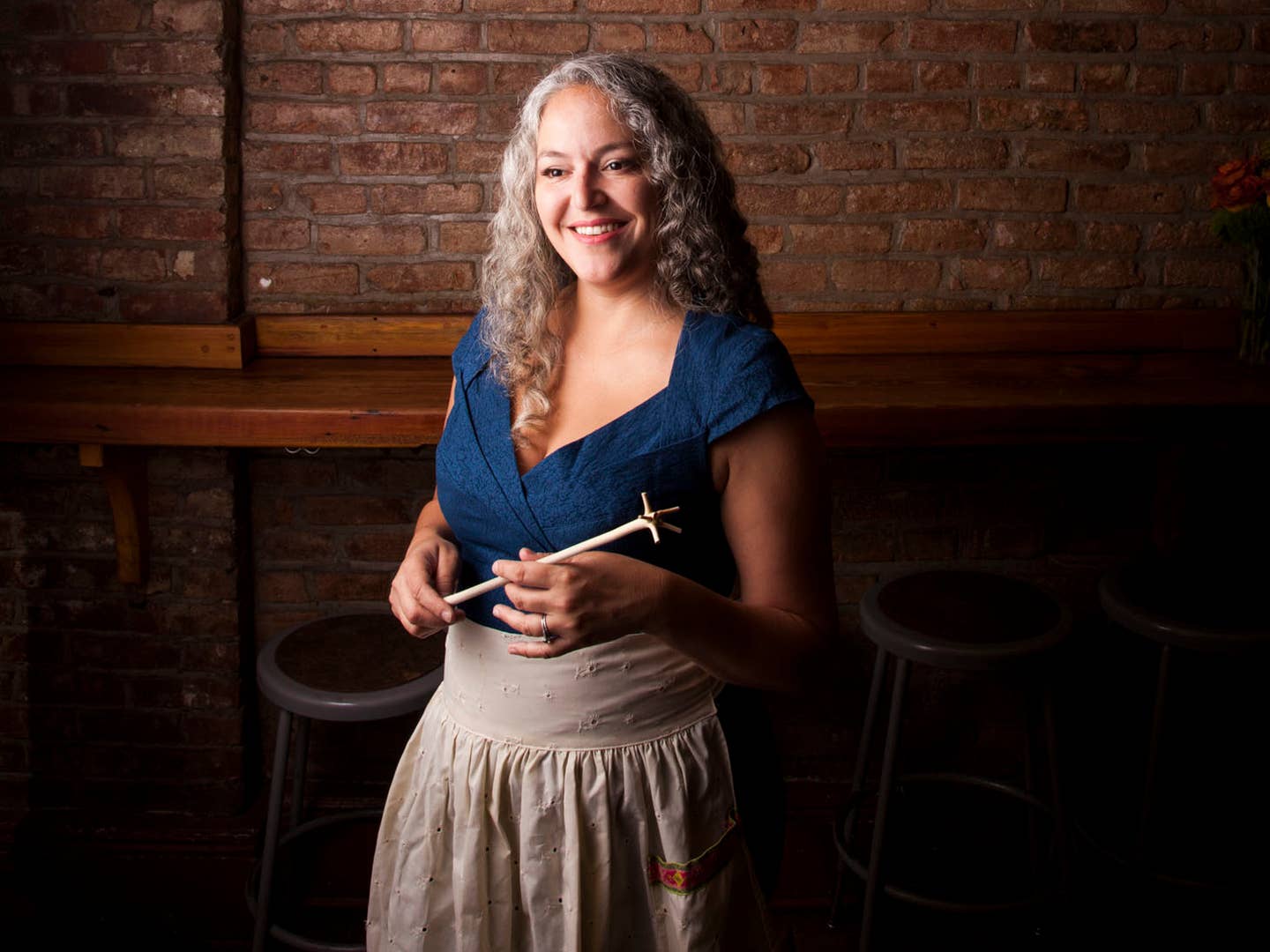 Drinks
How to Get the Most Out of Your Rum
Lynnette Marrero of DrinksAt6 and Speed Rack shares her best advice for the frequently unappreciated spirit
When it comes to liquor reputations, it's safe to say that rum doesn't have the best one. It's either that cheap liquor in your rum and coke, or it's drowned in a sea of over-sweetened piña colada mix. But rum doesn't have to be reminiscent of your first-ever drink, according to Lynette Marrero, a New York City-based mixologist, owner of DrinksAt6, and co-founder of Speed Rack, an all-female speed bartending competition. She's also bringing a make-your-own cocktail bar to this year's SAVEUR Summer cookout, where guests will be able to pair limoncello, rum, or bourbon with their choice of fruit and flavored sodas. Here, she sets the record straight on how to get the most out of your rum, the cocktail selection that she's bringing to our cookout, and where to find a great frozen cocktail that will put Bourbon street's slushies to shame.
Do you think there are any misconceptions about rum?
I think for a lot of people rum is the first spirit you try, and it's thought of as a poor quality spirit, so people will just throw it in some juice. When you're first starting to drink alcohol, it can taste very imbalanced, so it's easy to associate it with a bad drink. I think people assume all rum is cheap, but it can be really incredible, and it has a lot of nuances to it.
Is there anything you do specifically with rum that sets it apart?
I borrow a lot from the Tiki style, which is where a lot of different styles of rums are mixed in cocktails. I try to not think of it as a "rum cocktail," but just as a spirit in general, and then find the different nuances each time. I think that if you look at something as a "rum cocktail," then it is limited to tiki or fruity drinks. However, rum has so many styles, and it can work in cocktails traditionally reserved for other spirits. If you have a very aged rum, it's going to be a lot different from a white rum, so if you think about it as a spirit rather than just rum, then you're not limited to the kinds of drinks you can make.
What do you think about frozen drinks?
What I love about frozen drinks is that I see bartenders playing around with them and trying to elevate them past what you get walking down Bourbon Street—prepackaged and over-sweet. There are bars out there that are doing really great slushy drinks, like Mother's Ruin and Happiest Hour, in New York city, where you get a really fun drink that's perfect for summer. Not only are these drinks elevated by the type of machine that the bartender is using, but the bartender does not limit their frozen drinks to piña coladas and hurricanes. Instead, they're trying other drinks that are typically thought of as frozen, like negronis.
What's your best rum advice?
It's very important to be tasting your rums. Some aged rums have a little bit of sweetness, so in that case, I would pull back on how much sugar I'm adding in order to balance out the drink. With really dark aged rums, I tend to try to use lemon juice or softer citrus instead of limes because they are a better match. With younger white rums, they can hold up to lime and more tart flavors. It's definitely something you can play around with.
If you could have only one cocktail for the rest of your life, what would it be?
I'm torn between two! My first is a wet gin martini up with an olive and a twist. There's just something about that drink when it's made cold and stirred, and it has the weird part of having the olive and the twist together, which satisfies some really strange cravings. The other would be a rum negroni, with aged rum, Campari, sweet vermouth and an orange twist. It's a drink that I can have anytime with many different things.