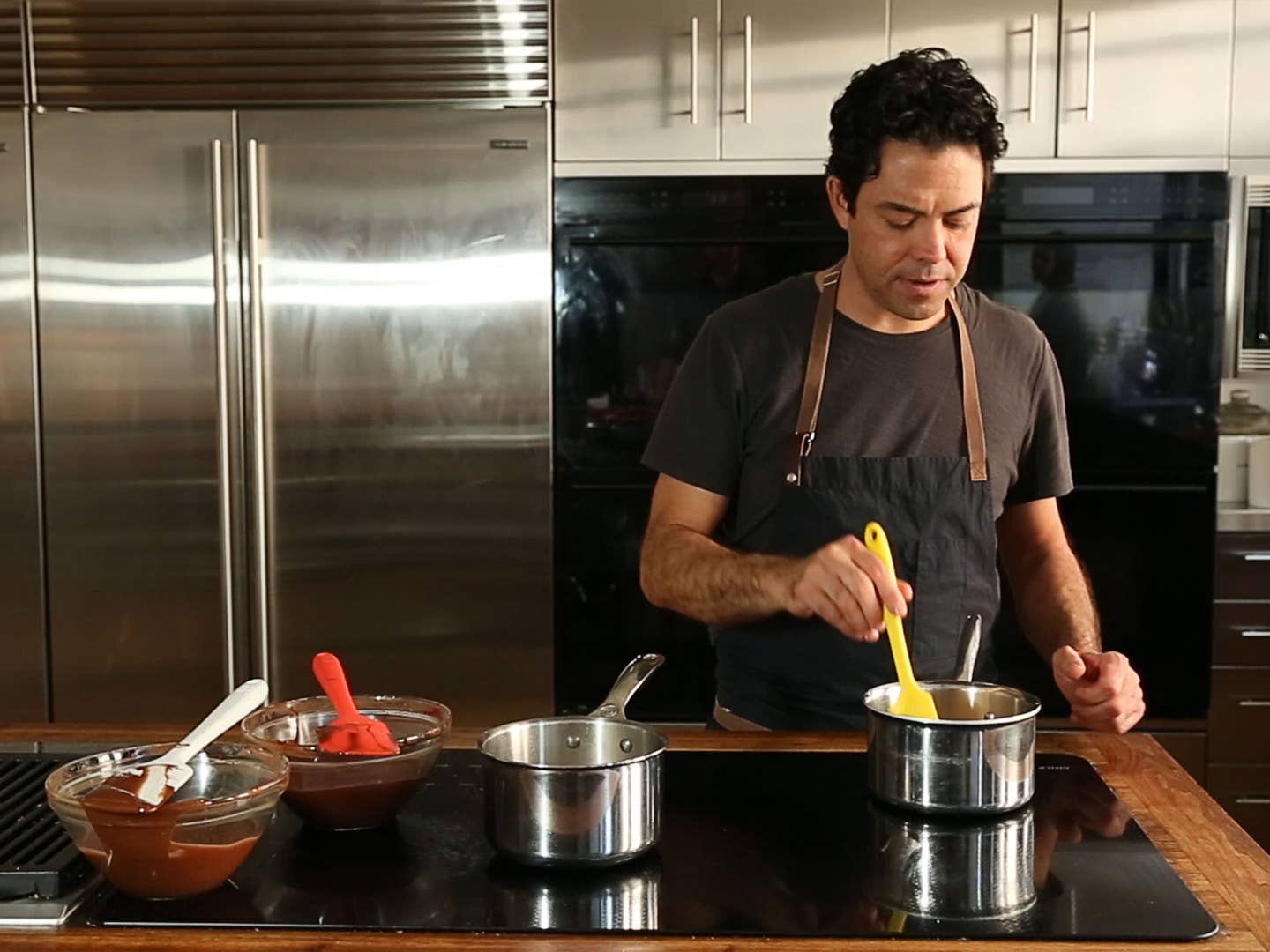 Techniques
How to Make the Smoothest, Richest Ganache
Master the chocolate sauce that's a glaze, icing, and filling, all in one
When chocolatier Chris Kollar of Kollar Chocolates stepped into our test kitchen, we knew we had to learn about the chocolate sauce that can serve as a glaze, icing, or filling: ganache. And he delivered, showing us how to make it step-by-step.
First, melt your chocolate, and then bring cream to a full boil, taking it off the stove as soon as it has reached that point. Then, let it cool a bit and pour it incrementally into the warm (but not too hot!) melted chocolate, making sure to stir it well—you want it to be all incorporated before you hand-blend it. Once you're ready to hand-blend, start with the blender (not yet turned on) in the middle of the liquid and turn it on to medium speed, rotating the bowl a few times as you hold the blender steady. After 15 seconds or so, stop the blender, use a spatula to scrape down the sides of the bowl, and start blending again on high speed.
When the ganache is smooth and completely emulsified, you can stop there. Pour it over a caramel tart, drizzle it over donuts, or, if you want to pipe it into a truffle, let it come to room temperature first. The great thing about ganache? There's no wrong way to use it.