Video: How to Make Corn Tortillas from Scratch
Chef Jose Garces on simple and delicious corn tortillas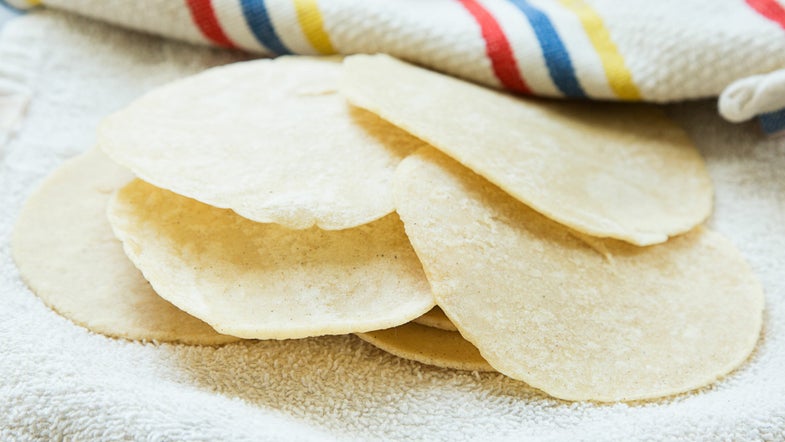 After chef Jose Garces, of Garces Group, was so kind as to share his tips on making crispy fish tacos with us, it only made sense for him to spill his secrets on the very necessary taco-eating vessel: a tortilla. Despite their convenience, store-bought tortillas will never be as fresh and as soft as a tortilla made from scratch—or as gratifying.
To make his tortillas, Garces whisks together a mixture of dry ingredients, to which he gradually pours in warm water until the dough is soft and pliable. He uses maseca corn flour, which has a little bit of leavener in it, and therefore perfect for making fluffy, light tortillas. The secret to even, thin, and circular tortillas is using a tortilla press wrapped in plastic and coated in vegetable oil. This way, the dough does not stick to the press and is easily transferrable to the pan.
To top off your fresh tortillas, watch Garces' technique for frying up perfectly crispy fish, and then try your hand at his recipe for fish tacos.