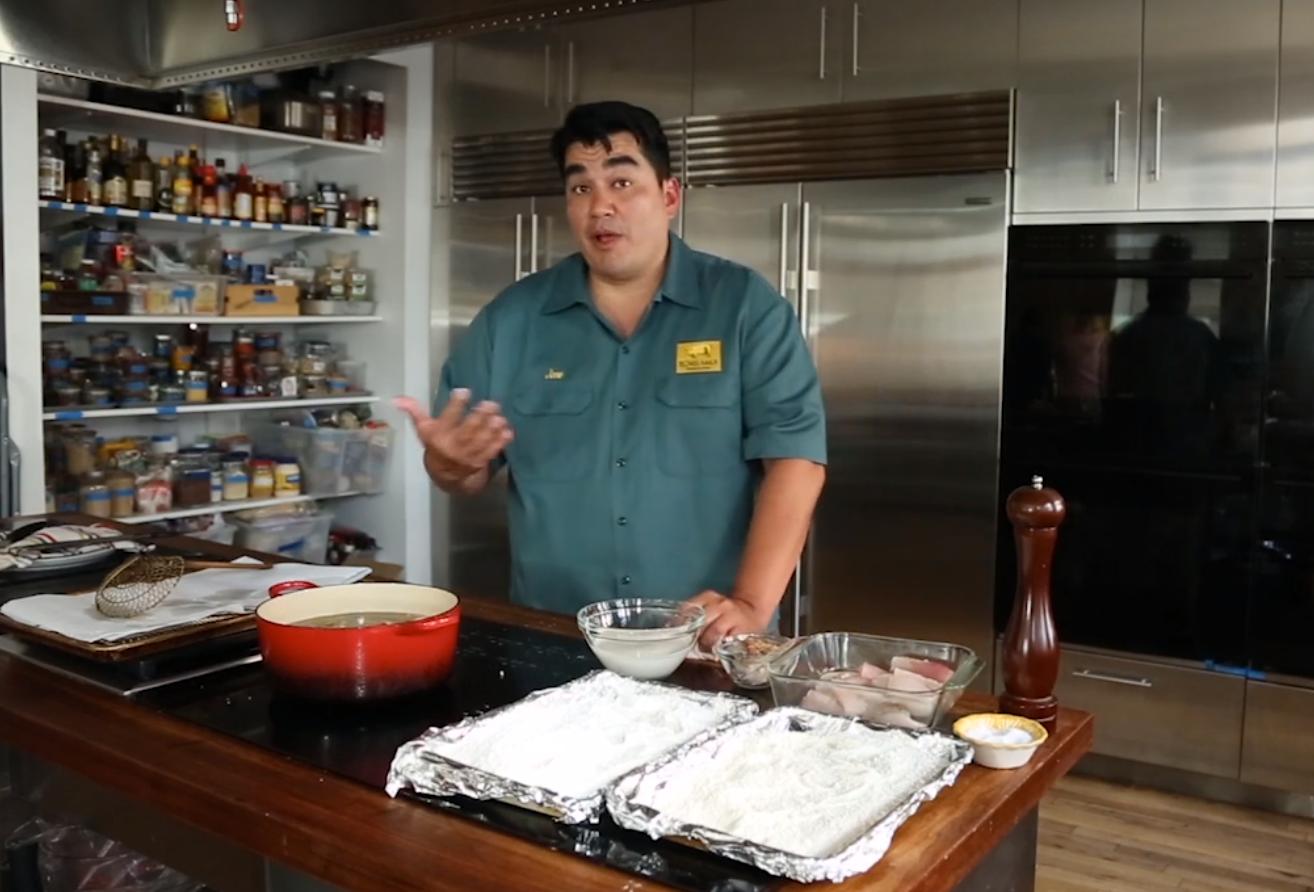 Techniques
Video: How to Make the Best Fried Fish Tacos
Chef Jose Garces on how to make the crispiest, puffiest fried fish
An excellent fish taco might be the perfect summer meal: light and refreshing, ready for garnishes, and fit for a crowd. And here at SAVEUR, we like our fish fresh, crispy, and preferably fried. But greasy fried fish can disappoint, and deep-frying at home can intimidate many taco enthusiasts. So we called on chef Jose Garces, who has no fewer then ten restaurants in Philadelphia (plus a handful more across the country)—including the recently-opened Buena Onda, which specializes in tacos.
Garces explained to us that he likes to use rice flour because it provides an unrivaled crispy texture—and crispiness is the key to great fish tacos. He combines it with all-purpose flour, baking powder, salt, agave nectar, rice wine vinegar, vodka, and water, and then uses a carbon dioxide canister to aerate the batter. This way, when the fish is fried, it expands and has a puffy, light texture under that crispy exterior. Garces uses red snapper seasoned with salt and pepper and performs what he likes to call the "double dredge," where he methodically rolls his fish in all-purpose flour, then rice flour, and lastly the batter, before he drops the fish in hot vegetable oil.
As with most great tacos, the condiments here are key: Garces tops his with a crunchy cabbage slaw and creamy, caper-flecked remoulade. Plus avocado, of course. Now go plan your next party, and serve these to a happy crowd.