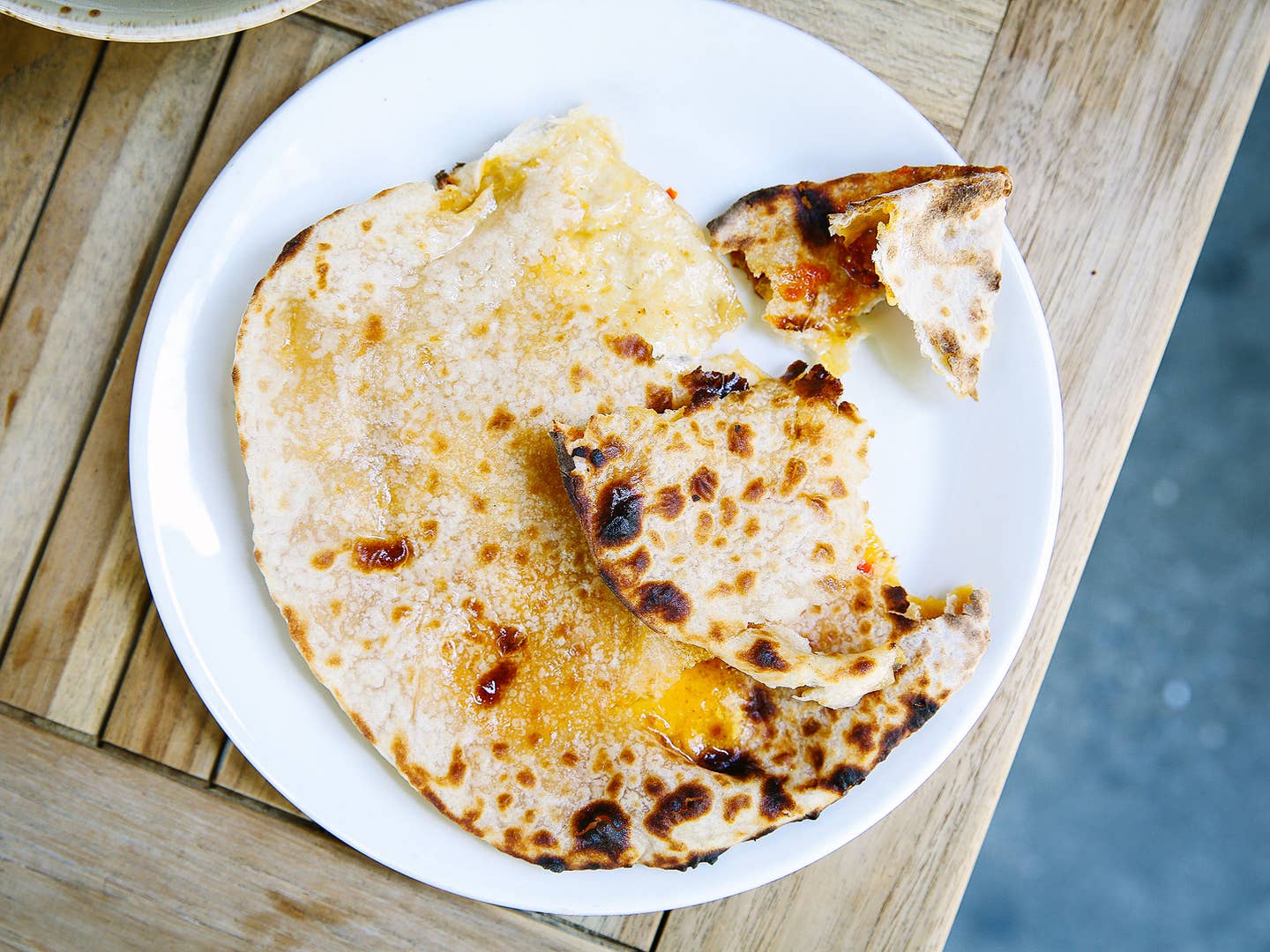 Culture
Hack Your Way to Fluffy Indian Naan at Home—Without a Tandoor
Chef Floyd Cardoz shares the secrets to mastering the flatbread that's taken over the world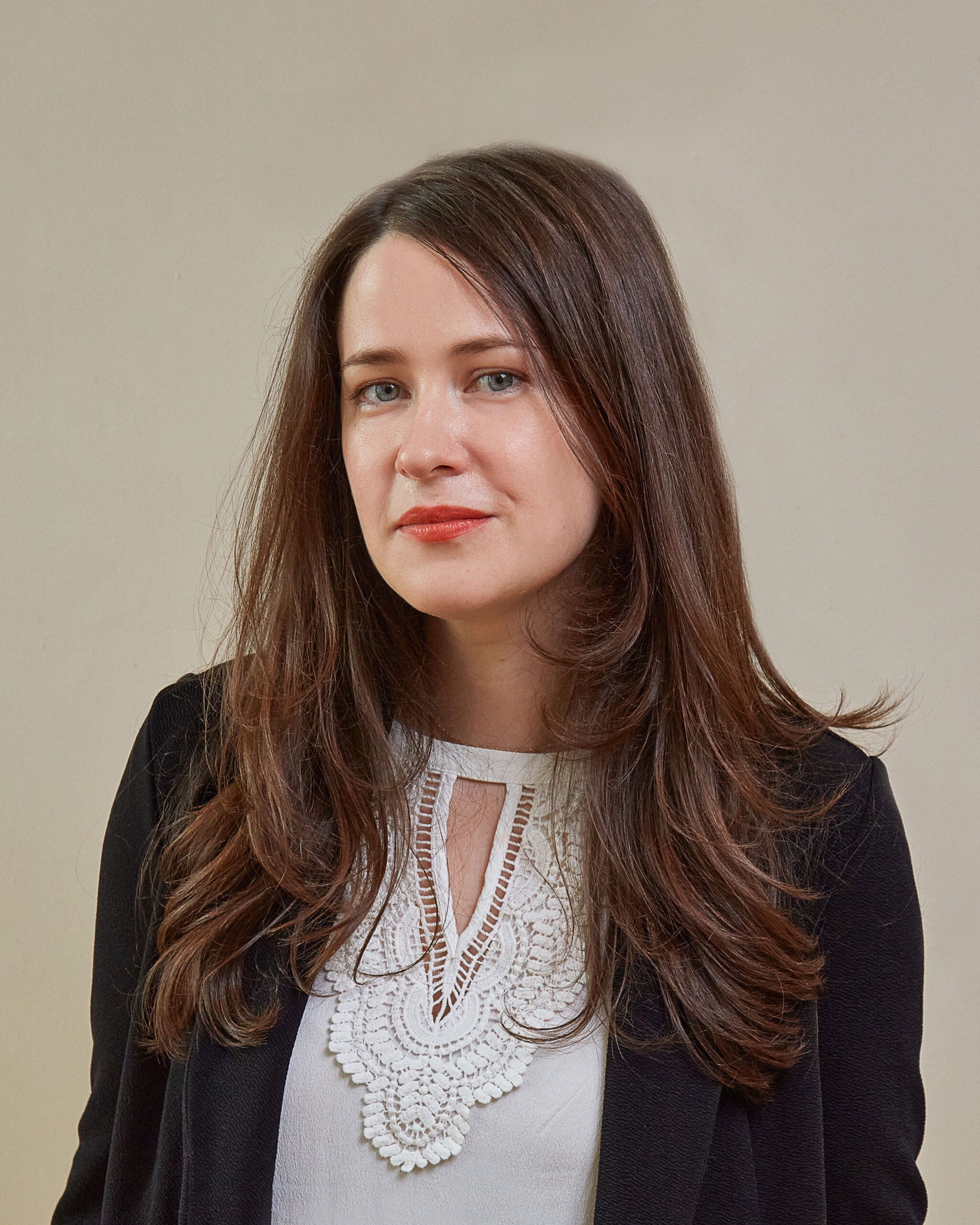 ---
The two ripping-hot tandoors in the rear of Paowalla's kitchen are more than a little intimidating. The Indian clay ovens are kept hot day and night. The cooler of the two, held around 450 degrees, is devoted to roasting meats and seafood throughout service. The other maintains a blazing 650 degrees Fahrenheit, and it is reserved for firing off chef Floyd Cardoz's kaleidoscope of flatbreads: roti, paratha, kulcha, and fluffy disks of sourdough naan.
The name Paowalla is a combination of Portuguese and Hindu that loosely translates to "bread-hawker" or "bread-monger." And while Paowalla is more of a casual-fine dining restaurant than a bakery, the menu—and the restaurant itself—is dedicated to the people who bake and sell bread across South Asia.
Cardoz stretches a ball of soft, sticky naan dough out over a floured fabric pillow, then grips the other end and slaps the dough against the side of the tandoor's clay walls. When the vertical oven is properly heated and seasoned, the dough adheres to the coarse clay rather than falling onto the flame below.
The leavened naan puffs up in minutes, crisping and blistering on the bottom while the top remains soft and tender in the oven's ambient heat. Cardoz wields long, hooked metal rods called seekhs to scoop the cooked bread out of the oven. It gets a brushing of melted ghee for sheen, then is sent out to be torn up and devoured.
For many Americans, naan is the most emblematic bread of Indian cuisine. But until recently, the tandoor style of baking rarely left Rajasthan and Punjab in the north near Pakistan. Indian Chef Madhur Jaffrey describes the spread of naan into India, explaining that the fluffy flatbreads "came to us from the north through Afghanistan, into Pakistan—what is now Pakistan, it was India then—and then into the main part of the subcontinent."
Yeasted breads were originally developed in ancient Egypt sometime between 5,000 and 3,700 BCE. But by the 3rd century BCE, leavened breads had spread east to become an important part of Middle Eastern and Central Asian cuisine—"naan" comes from the early Farsi word for "bread" or "food," nān. The baking tradition was carried by Muslims migrating into the northwestern part of the Indian subcontinent.
Despite long-standing use of tandoors in northwestern India, Jaffrey, who grew up in Delhi and Kanpur in the 1930s and 1940s, doesn't remember seeing or eating tandoori breads until she was a teenager
In the decades since the partition, tandoors have spread all over India and Pakistan, and small versions are even common in homes in the Punjab, where they are still one of the most popular methods for making bread. It is not unusual to see tandoori breads in South and Central Asian restaurants as far abroad as Europe and North America, where naan is often considered an essential part of Indian dining.
How to Replicate a Tandoor at Home
Tandoors may be common around the world these days, but I don't quite have the space for one in my New York City studio apartment. So I asked Cardoz for ways to adapt his recipe to American ovens.
To replicate the intense and sustained heat of a tandoor, Cardoz suggests a pizza stone to mimic the hot clay walls to which the naan adheres and the ambient heat surrounding the bread. This "dual-source" heat—direct from the clay and indirect radiant heat—leads to the best oven-spring for fluffy naan, more than the skillet method some recipes call for.
Pre-heating your pizza stone will take time; for best results, start it a full hour before baking. The method will undoubtedly heat up your kitchen, but is also necessary to bring the stone up to temperature and keep it there as you open the oven in between baking rounds.
Cardoz has also adjusted his recipe for American flour, which "behaves totally differently. Indian wheat has less gluten and is not as tough as the American wheat." When working with North American flour, he mixes a wetter dough, kneads it only lightly, ferments for two hours, then chills it down completely for ease of rolling and shaping. The flavorful restaurant recipe includes a sourdough starter, though Cardoz has adapted the home version to use convenient packaged yeast.
Once you have the dough and the baking method down, have some fun with the recipe: Try folding some bold flavorings or seeds into the dough; minced garlic, sesame, cumin, nigella, and fenugreek are classic choices; try swapping out 25-30% of the all purpose flour for your favorite whole grain variety, or just dig through the pantry for your own inspiration,
This dough can also be filled to make a kulcha, essentially naan dough stretched around a stuffing and rolled back out to a thin disk before baking. Paowalla serves several flavors of kulcha, including bacon, the wildly popular cheddar with chile and cumin, and a seasonal vegetable such as daikon, cauliflower, or ramp. Other traditional fillings include lamb, honey with cashews and coconut, and paneer, and the dough is an excellent neutral base for experimentation. So long as your filling doesn't contain a lot of extra moisture, put whatever you want inside: crabmeat and herbs. Pork and apples. Raisins and almonds. Naan is ripe for customization.
Filled and flavored naan can be eaten on their own or slathered in chutney, and the simple versions are excellent accompaniments for sopping up saucy Indian and Pakistani curries and Afghani and Iranian stews. Serve them alongside tandoori roasted meats, or take a cue from their Middle Eastern past and wrap them around grilled lamb, tahini and pickled vegetables. Naan have traveled far and wide, through diverse civilizations and millennia of meals and they are firmly rooted in several of the world's richest cuisines; isn't it about time they ended up in your kitchen?