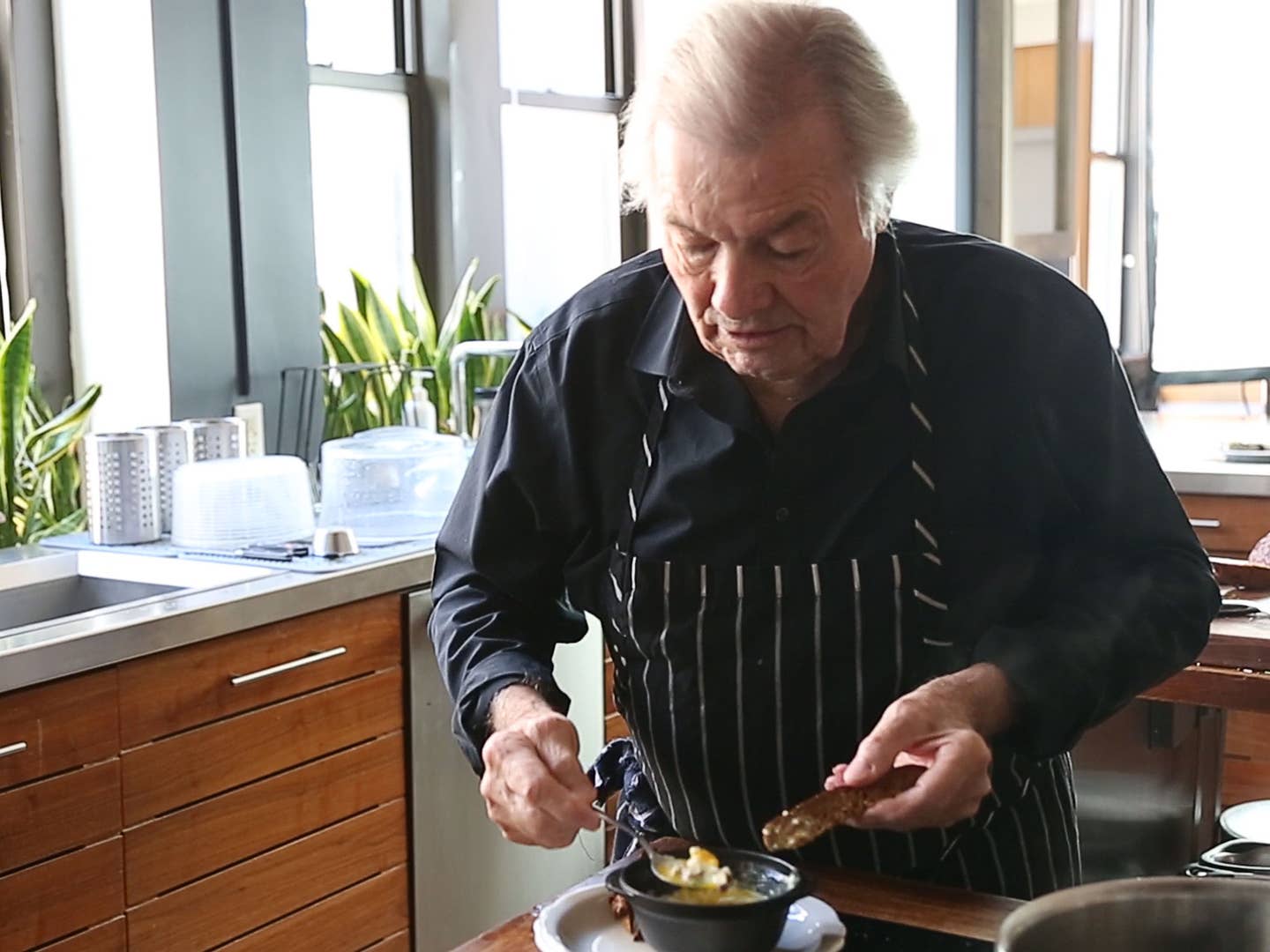 Techniques
Let the Legendary Jacques Pépin Show You How to Make the Perfect Omelette
Pépin takes you step-by-step through two versions of the simple egg dish
He may have had a gig as head chef for French president Charles de Gaulle and penned a few seminal books on the fundamentals of French cuisine, but legendary chef Jacques Pépin is perhaps best known for his most relatable accolade: he knows how to make a perfect omelette.
With a mixture of hand techniques and tips on how to best use your pan to your advantage, Pépin imparts some of his culinary know-how in this quick instructional video. And whether you're the breakfast-making champion or a novice cracking an egg for the first time, there's a little something here for everyone.
Pépin got his start at age 16 in France, and cooked his way to the top of the palace chef circuit. Hungry for more, he moved to America in 1959, where he would work at some of the most influential restaurants in the country before becoming a cookbook sensation and a TV star. He'll once again grace the screen in a new PBS documentary Jacques Pepin: The Art of Craft, which premieres this Friday as an installment of PBS's American Masters series.
But until Friday, just watch how Pépin knocks, flips, and perfectly presents two of his takes on the simplest egg breakfast. His "country style" version is a beautifully browned, fluffy masterpiece, while his "classic french" omelette is a smooth, chive-infused egg delight. And if you've already mastered Pépin's omelette, try another one of his delightful egg recipes.