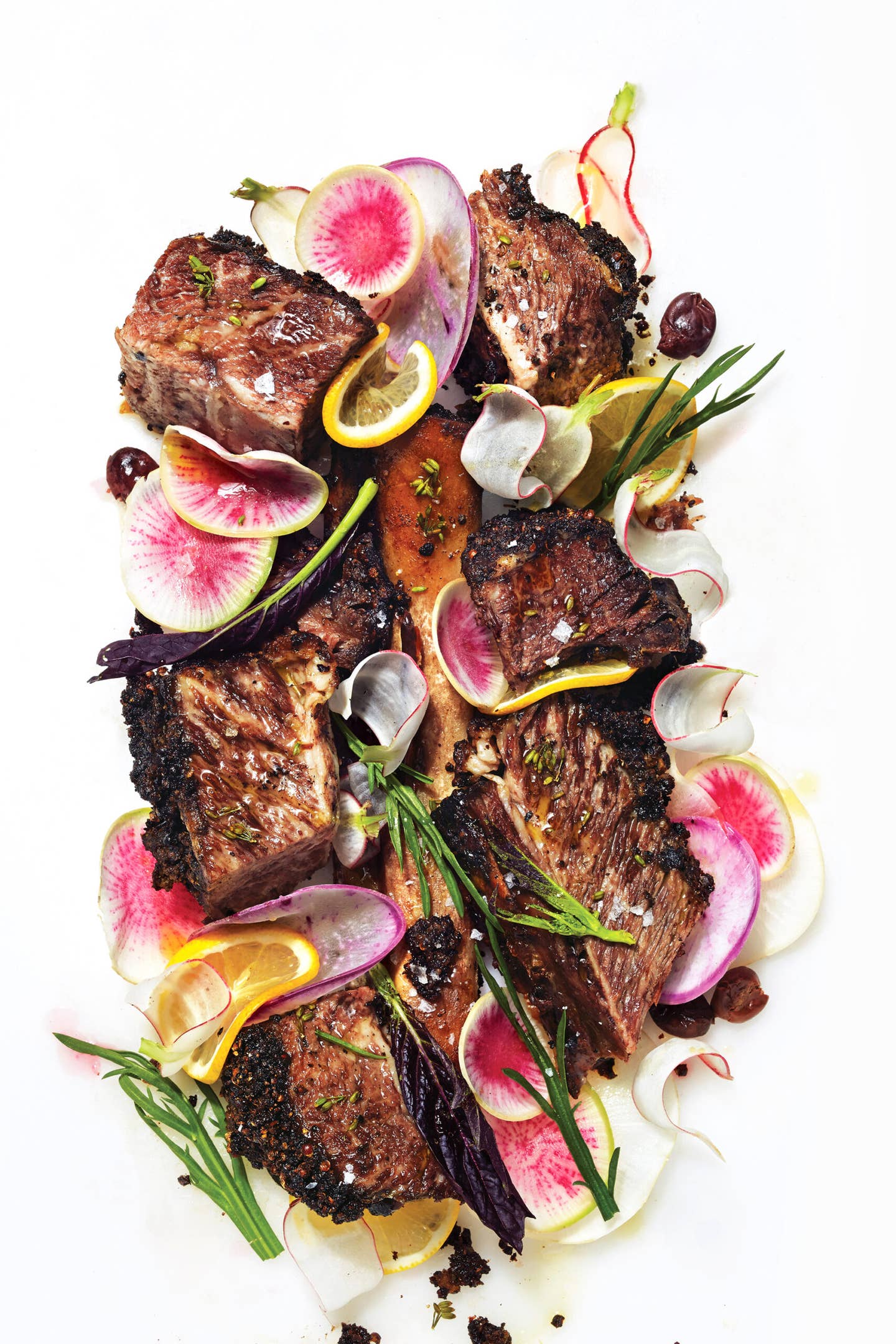 Techniques
How to Reach Short Rib Nirvana: Brine, Don't Braise
New York City chef Justin Smillie shares the inspiration behind his signature peppercorn-crusted ribs
Hover over the red and black dots on the image above to read tips and tricks, and to learn more about what it takes to make these peppercorn-crusted ribs.
With a little wine and a lot of time, anyone can braise short ribs to be cut-with-a-spoon tender. But how you make the usually good into the unusually great? If you're Justin Smillie, chef at New York City's Upland, you don't braise—you brine.
Smillie's technique takes quite a bit of time—the ribs are brined for a few days, then coated with a thick paste of peppercorns, steam-roasted, and finally seared to harden their crust and caramelize the fat. The resulting dish is firm, crispy, fatty, and spicy, and it tastes like a cross between pastrami, Texas barbecue, and a Sunday roast all on one platter. And then, there's the acidic, briny crunch from the radish and olives that cuts through the meat's peppery richness. The finished dish is so extraordinary that we put it on the cover of our 2015 Jan./Feb. issue.
But, to achieve this level of deliciousness, you have to pay attention to the details. With tips, tricks, and morsels of information from Smillie himself in the interactive image above, you, too, can achieve the extraordinary.