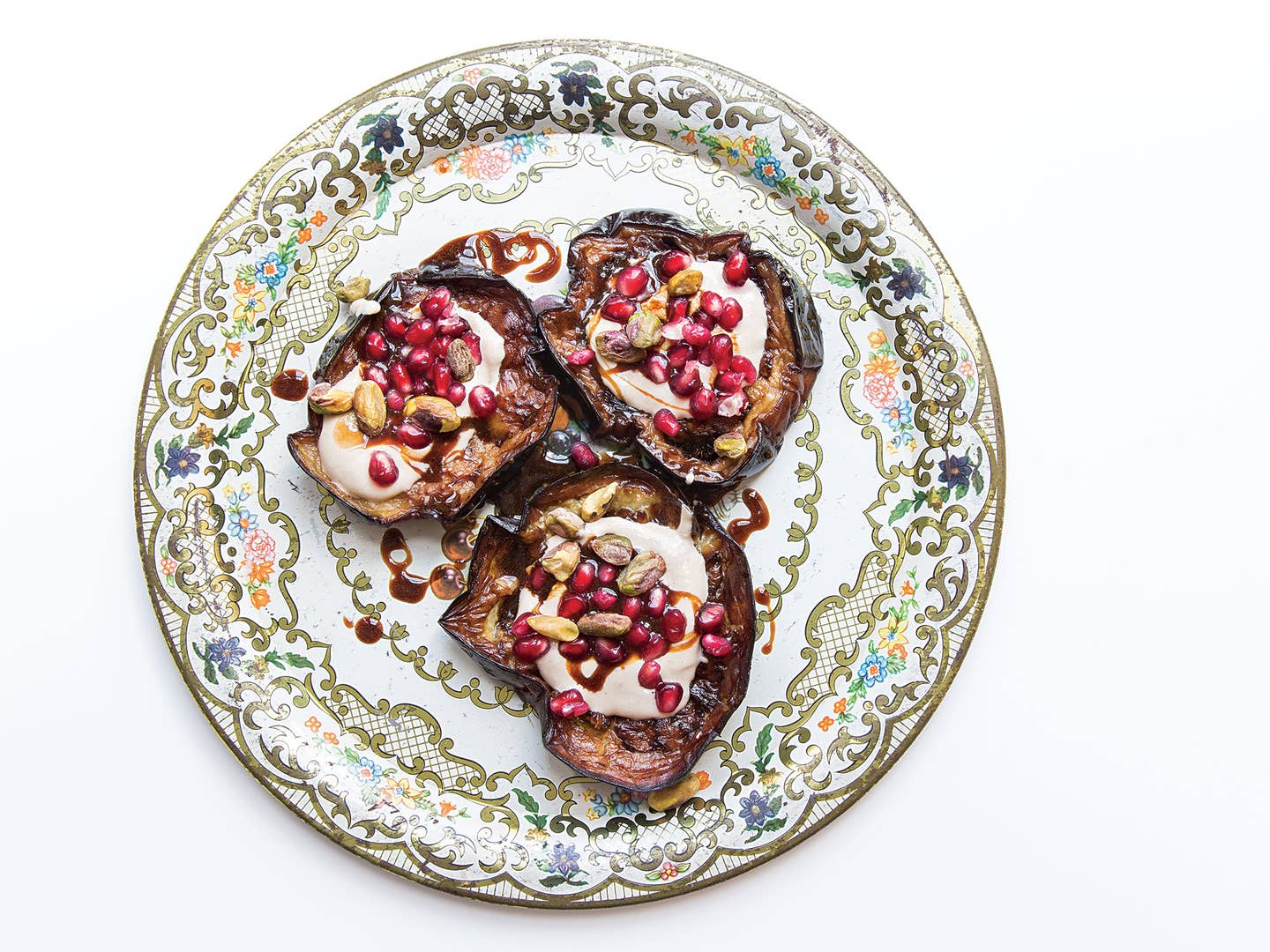 Culture
The Middle Eastern Moment
The ascent of Middle Eastern flavors in modern cooking is pervasive—and we don't mind
Good Taste Award Winner 2015: Middle-Eastern & Mediterranean Flavors, Food Trend Everyone Loves
It's great to see the food of the Middle East finally get its due here in the States. Back when I started cooking, chefs looked to the big names in San Sebastian, Spain, for inspiration. Those guys had super expensive kitchens and hundred-dollar cookbooks, and we wanted to emulate their brands of exquisite cooking. Now, people aren't looking to star chefs as much for inspiration—instead, they're attracted by the flavors, dishes, and techniques of simple Middle Eastern cooking.
Let's give props to some early adopters: Before it was even cool, Mourad Lahlou in San Francisco was making couscous by hand, and Ana Sortun of Oleana in Cambridge, Massachusetts, had been expertly using Turkish flavors for years. Thanks to trendsetters like them, every line cook in every restaurant now knows what za'atar is—the indispensable spice mix made with sumac, sesame, and herbs.
More and more, I'm finding American-made versions of ingredients once imported only from the Middle East. In Portland, there's a restaurant called Levant where they serve freekeh from local farmers—years ago I could find the grain only in the Middle Eastern markets in West Philly. For my own restaurants, I use a halloúmi-inspired sheep's milk cheese from just over the Delaware River in New Jersey.
Interest in Middle Eastern food is just going to keep growing: The region has something like 30 cuisines, so there are many areas yet to be discovered. I think American chefs will continue to open more and more Middle Eastern restaurants and explore the region's ingredients and techniques, and I couldn't be more excited.