Recipes
Asparagus Mint Slaw
Ten minutes is all you need for the crunchy spring salad.
Serves

serves 4

Cook

10 minutes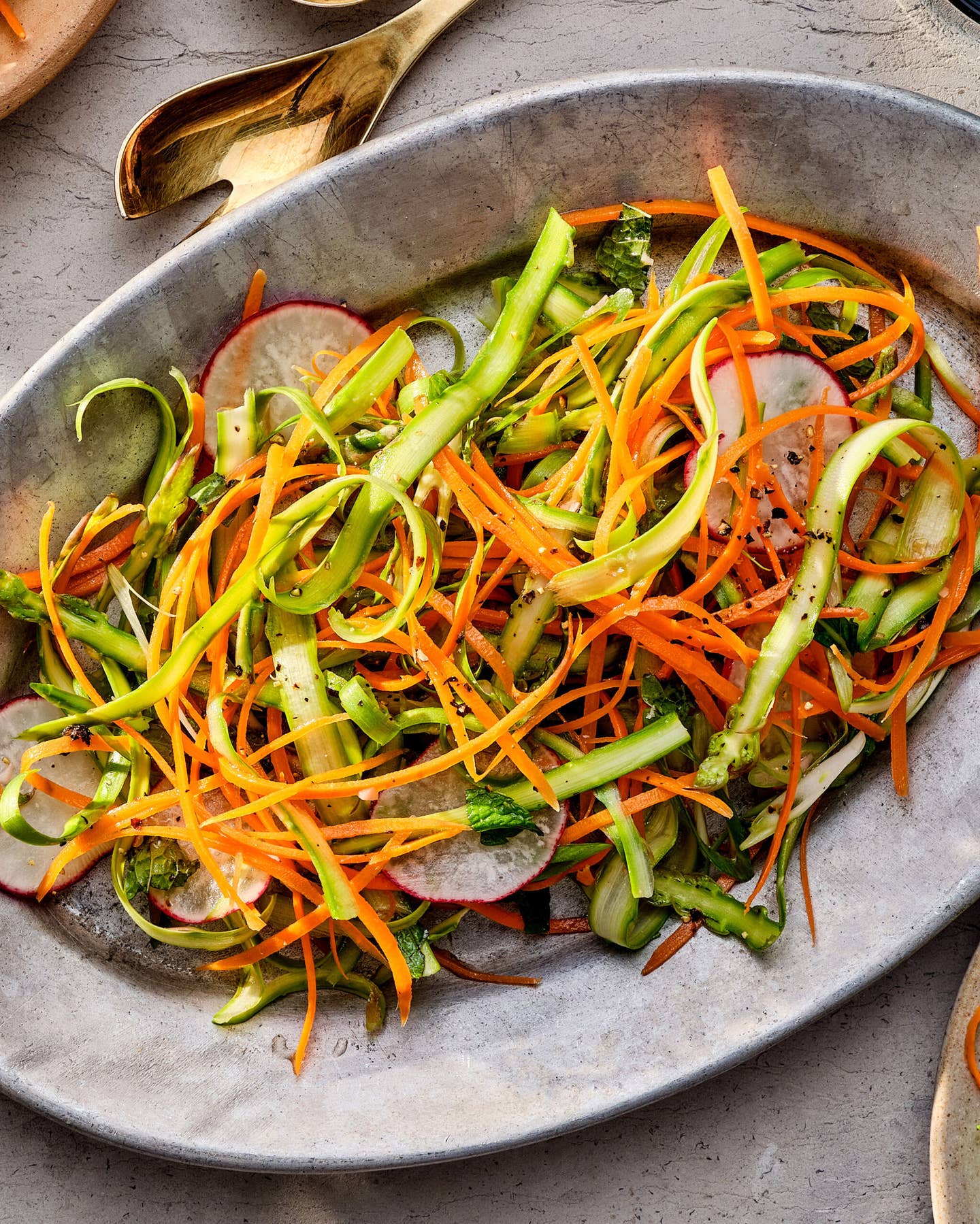 The season's first asparagus, paired with crunchy carrots and radishes, is tossed with mint and vinegar in this spring slaw from cookbook author Leah Koenig. Check out all of our favorite asparagus recipes here. For cooking tips, here is how we like to cook asparagus on the stove.
Ingredients
2 tbsp. extra-virgin olive oil
2 tbsp. red wine vinegar
1 garlic clove, finely chopped
Kosher salt and freshly ground black pepper
¼ cups coarsely chopped mint leaves
5 pink radishes, cut into thin matchsticks or thinly sliced
4 scallions, dark green parts removed, thinly sliced
2 carrots, cut into thin matchsticks or shredded using a box grater
2 oz. asparagus, fibrous bottoms snapped off, shaved into ribbons using a vegetable peeler
Instructions
Step 1
To a salad bowl, add the oil, vinegar, garlic, and salt and black pepper to taste and whisk until sheeny and thickened slightly. Add the mint, radishes, scallions, carrots, and asparagus and toss to coat.