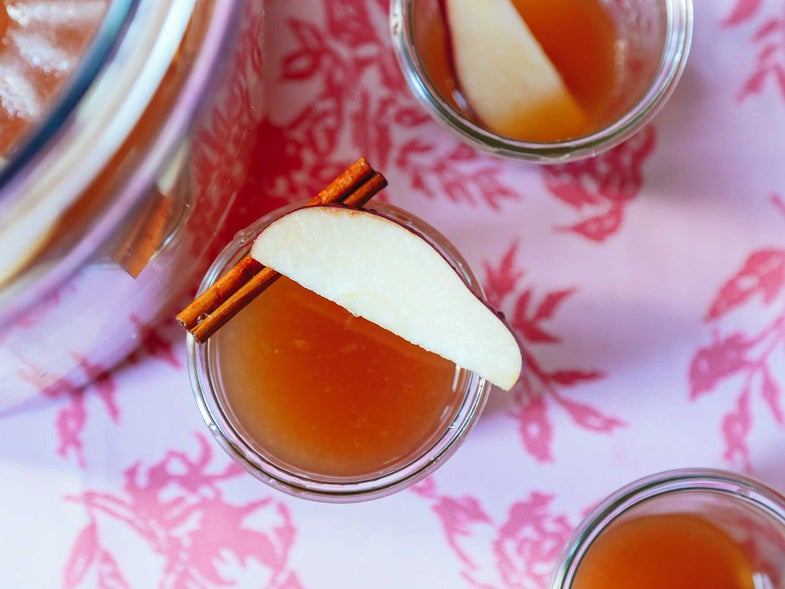 Tempered with crisp apple cider and soothingly sweet Pedro Ximénez sherry, this sneaky applejack-based number goes down deceptively easy. The name nods to the Ohio River Valley, the primary region travelled by folk hero and applejack evangelist "Johnny Appleseed." The drink's sleeper hit is the bonded applejack ("bonded" refers to a government regulation for whiskey products that requires they be bottled at 100-proof), which uses 20 pounds of apple per bottle, resulting in a fruity but dry and stiff-sipping spirit. Serve it to your family members if you prefer talking them after they've got some booze in 'em.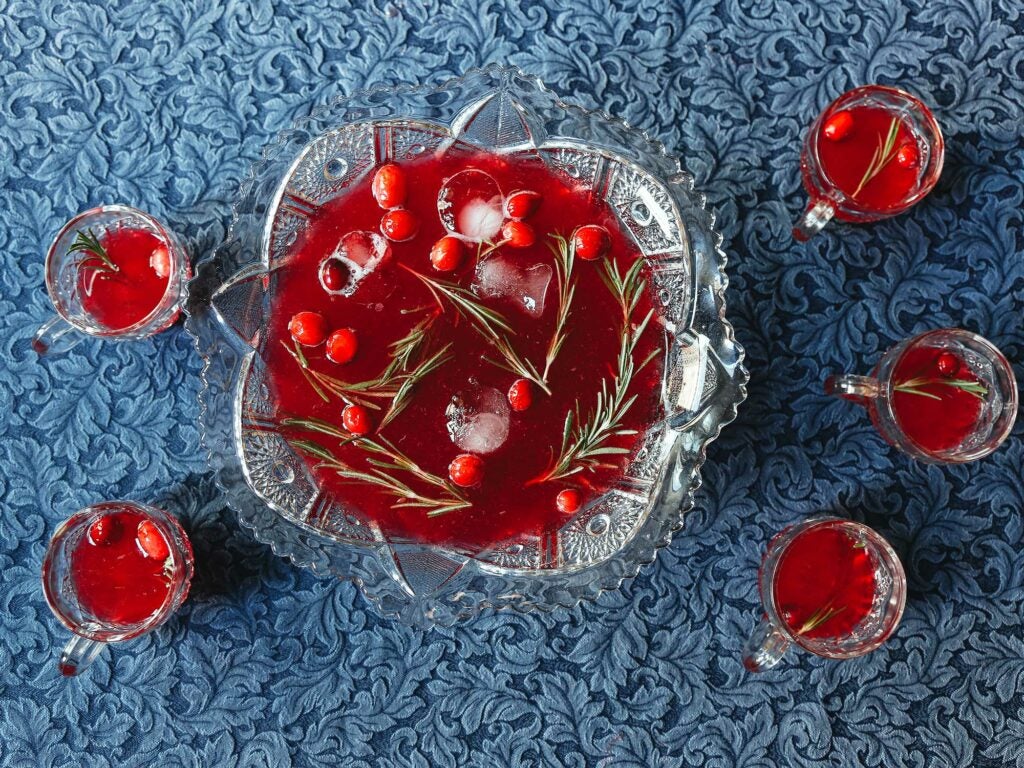 Yield: makes 8-10 cocktails
Time: 15 minutes
Ingredients
1 1⁄2 cups fresh lemon juice
1 1⁄2 cups pressed apple cider
1 1⁄2 cups Pedro Ximénez sherry, preferably Lustau
1 1⁄2 oz. maple syrup
3 cups Laird's bonded applejack
Grated cinnamon and whole cinnamon stick, for garnish
Apple slices, for garnish
Instructions
Combine applejack, cider, sherry, lemon juice, and maple syrup in a punch bowl or large serving jar.
Immediately before serving, add several generous scoops of ice, or one large ice cube frozen in a baking pan, and garnish with grated cinnamon, whole cinnamon sticks, and apple slices.