Shopping & Reviews
Found: The Best Cheese Grater to Level Up Homemade Pasta
Upgrade your kitchen workhorse.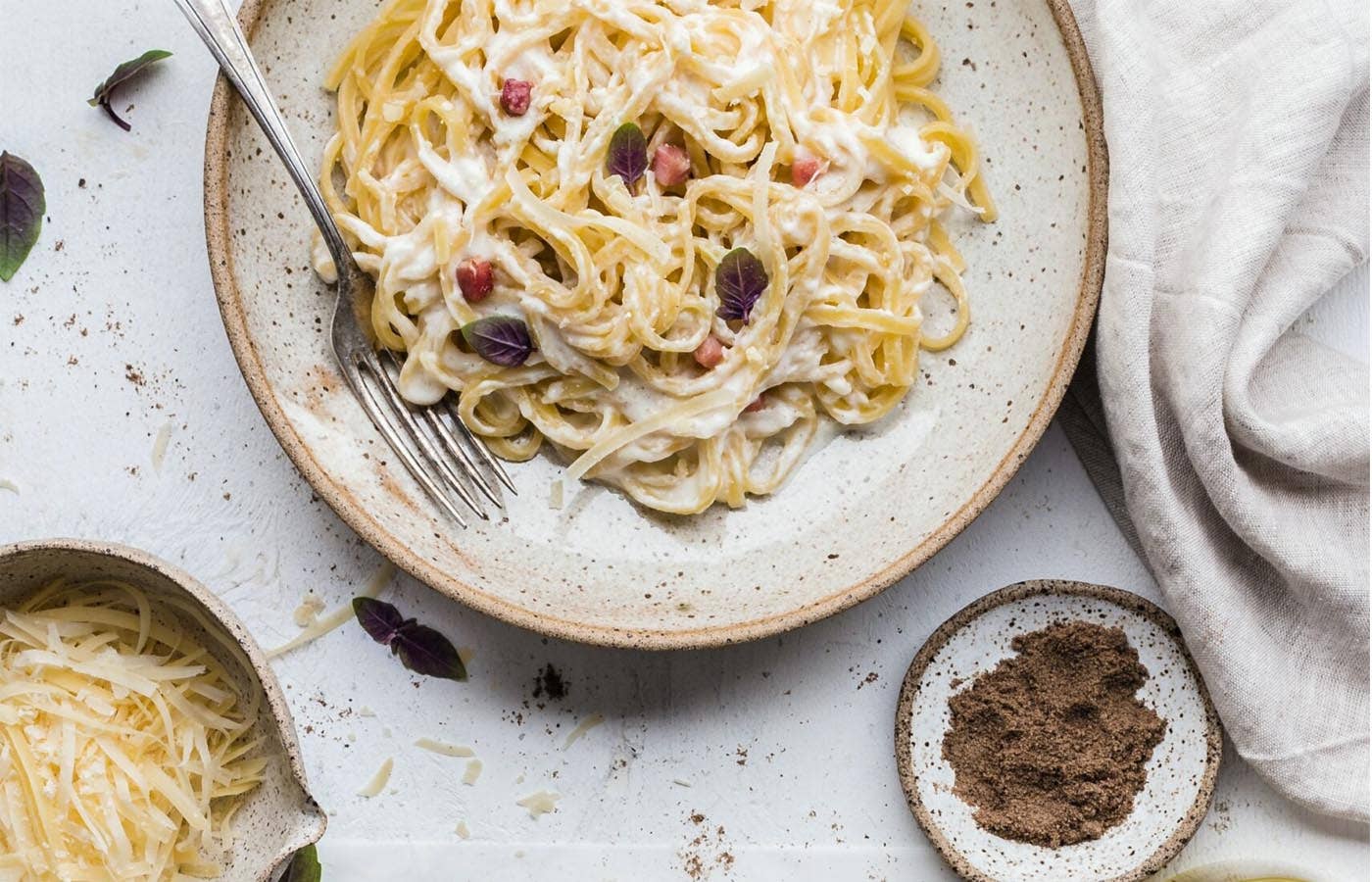 When you think about your most beloved kitchen tools, your sharp chef's knife and your cast-iron Dutch oven probably come to mind. The humble cheese grater, though, can be just as indispensable. After all, a cheese grater is one of those culinary tools that's tricky to substitute or creatively workaround if you don't have it. And a solid grater can be used for much more than a brick of parmesan. Options abound, so whether safety is your top priority or you're looking for a true workhorse of a tool with myriad uses, here's how to figure out the best cheese grater for your needs.
Tips for Buying a Cheese Grater
Besides the style and size of your grater, there are a few additional finer points:
Consider two specialized (and smaller) graters over one large, all-in-one tool. A box grater is bulky, and if you only use one or two of its sides, buying two handheld ones might be a better option.
Besides maintenance, think about your personal cheese preferences. Some graters work well for both soft and hard cheeses, but if you mostly use one or the other, a more specific grater might serve you better.
Take stock of any appliances or tools you already own that have similar abilities. Maybe you've already got other tools that cover your non-cheese grating, slicing, or zesting needs, like a food processor or mandoline? You might instead opt for a single-blade, ultra-nimble grater.
Here are six standout cheese graters that will expertly handle all your zesting, slicing, and grating needs.
Best Overall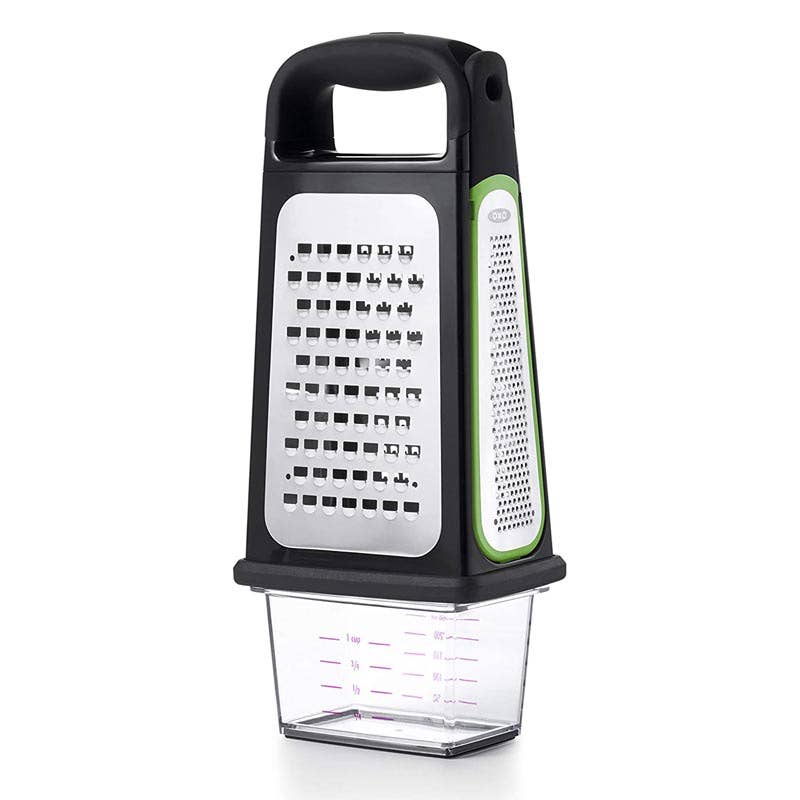 Also Consider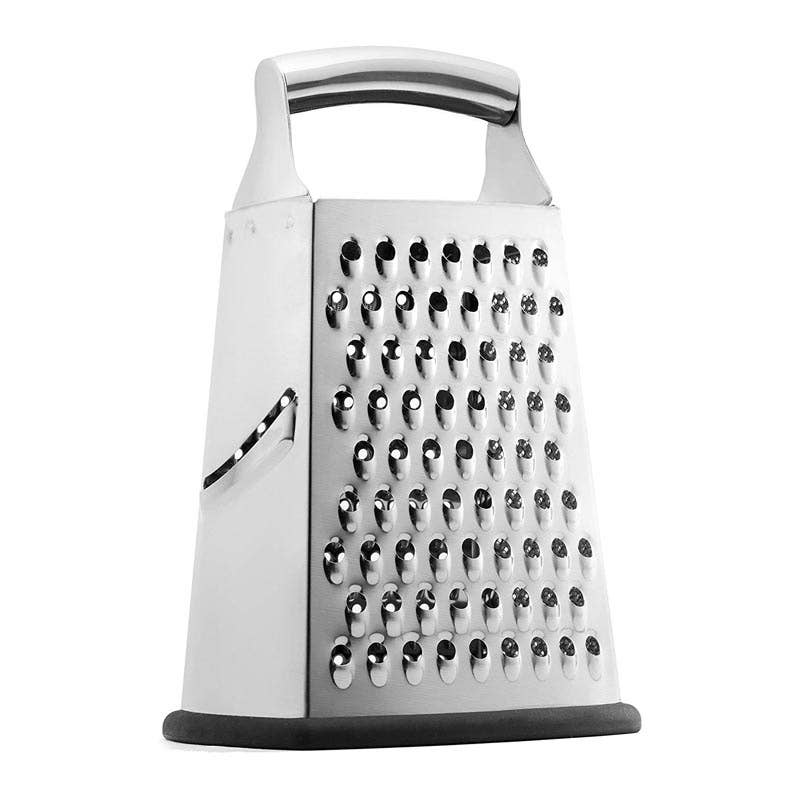 Best Handheld Grater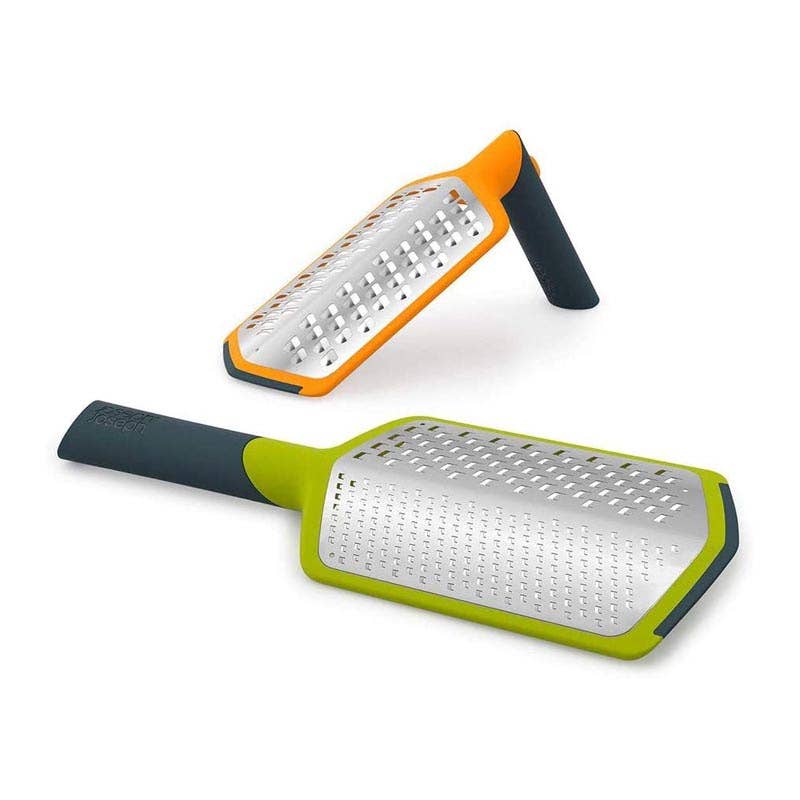 Best Rotary Cheese Grater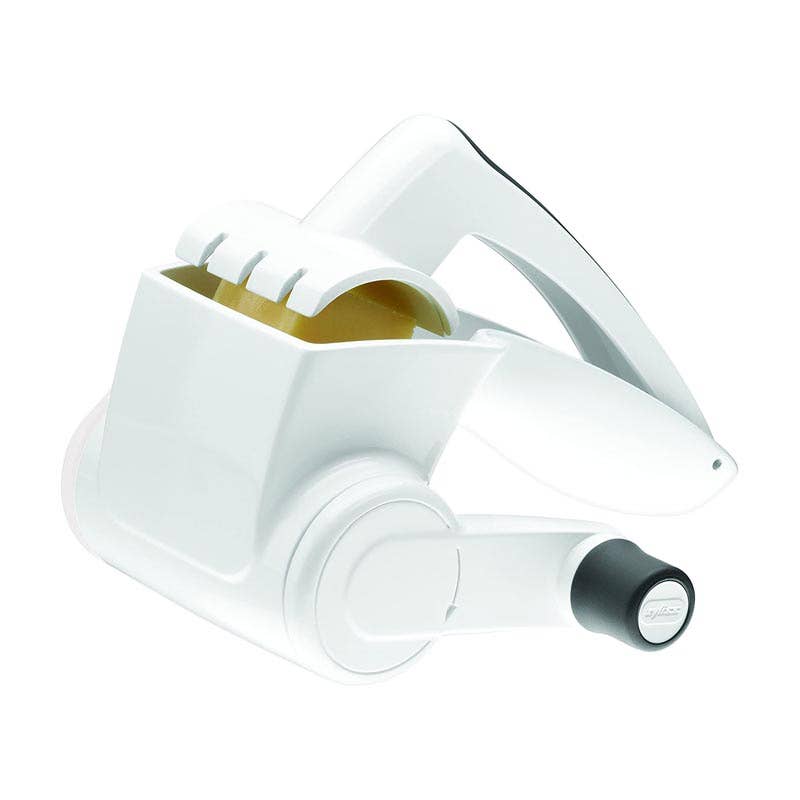 Best Tower Cheese Grater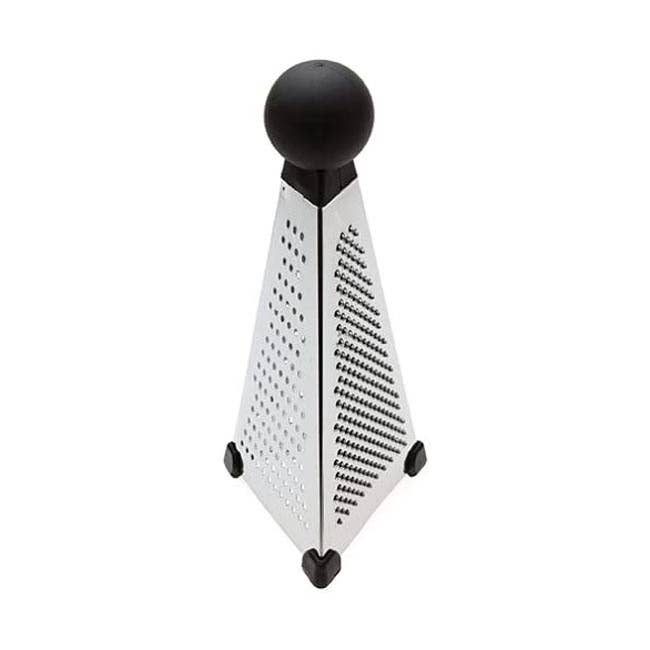 Best Microplane Grater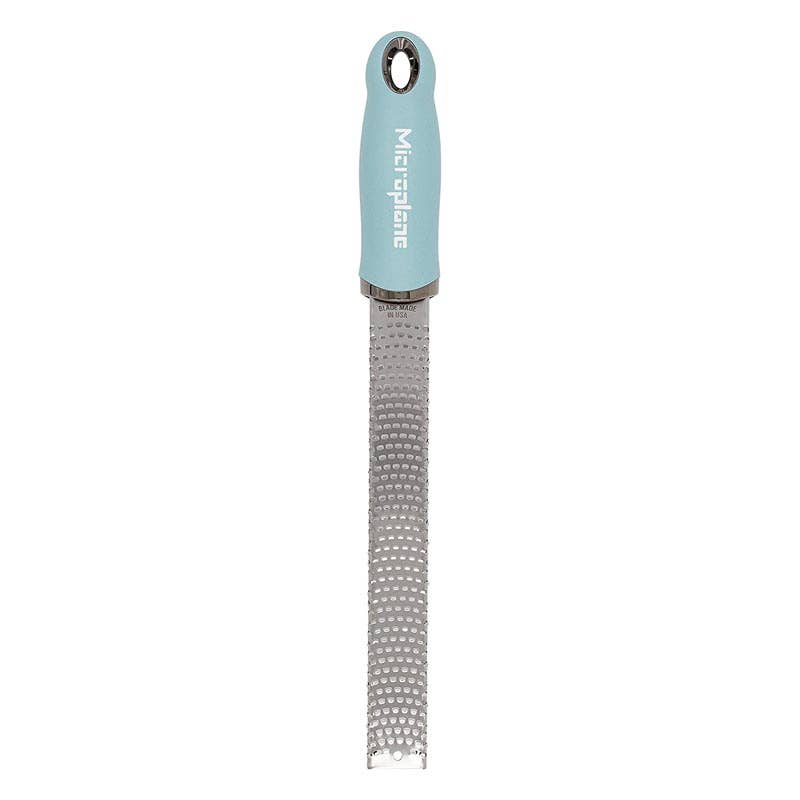 What type of cheese grater is the best for me?
It really depends what kinds of cheese you'll be grating, how much storage space you can allot, and how safe you feel using it.
Are cheese graters dishwasher-safe?
Many graters can indeed be popped into the top shelf of the dishwasher for easy cleaning, though be sure to check first. The tiniest holes on the grater can get gunked up, so it's best to hand-wash zesters, microplanes, or any sort of pinhole-sized blades right after use, even if they're dishwasher-safe.