The 8 Best Non-Alcoholic Beers Have All the Flavor, Minus the Booze
No qualifiers needed.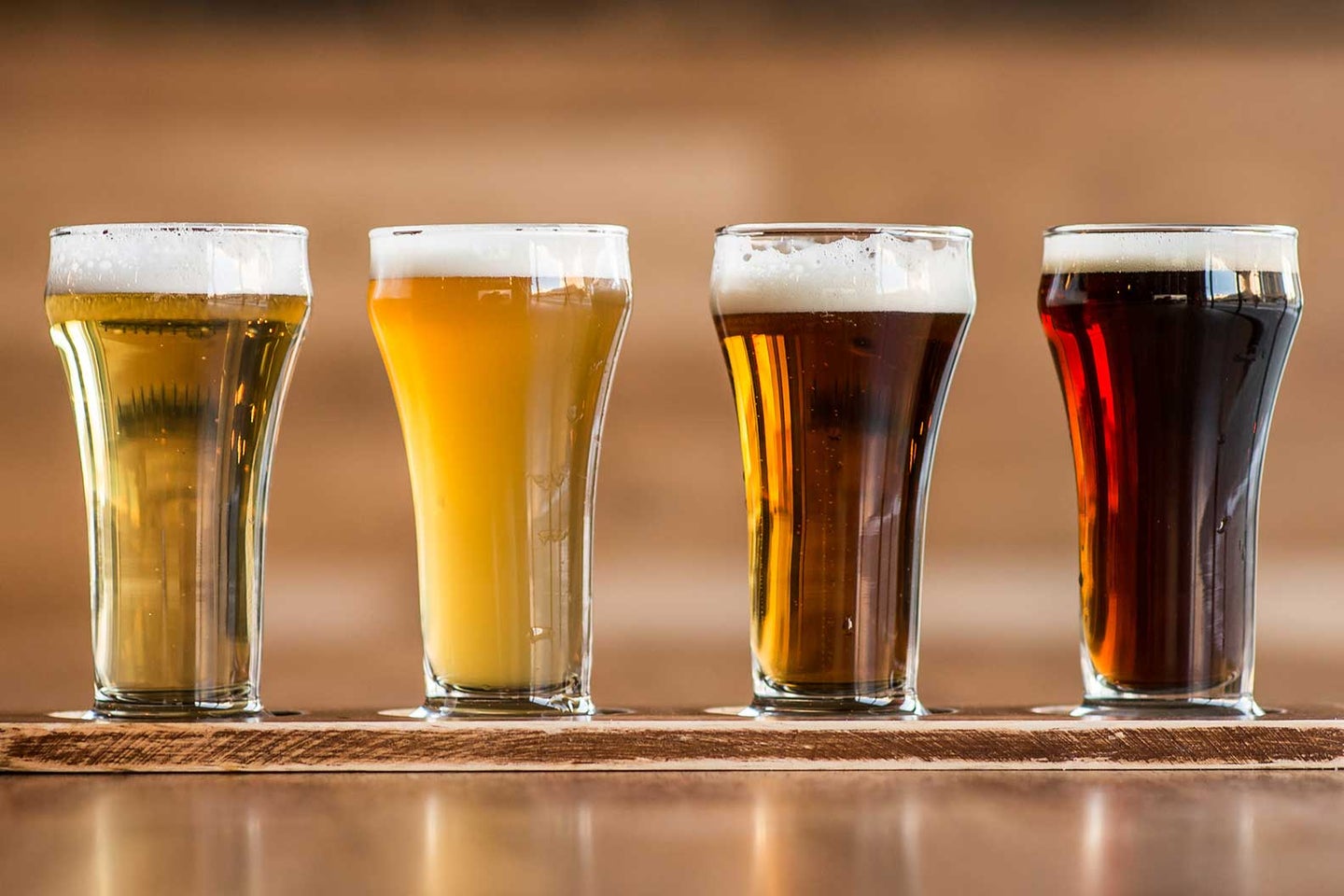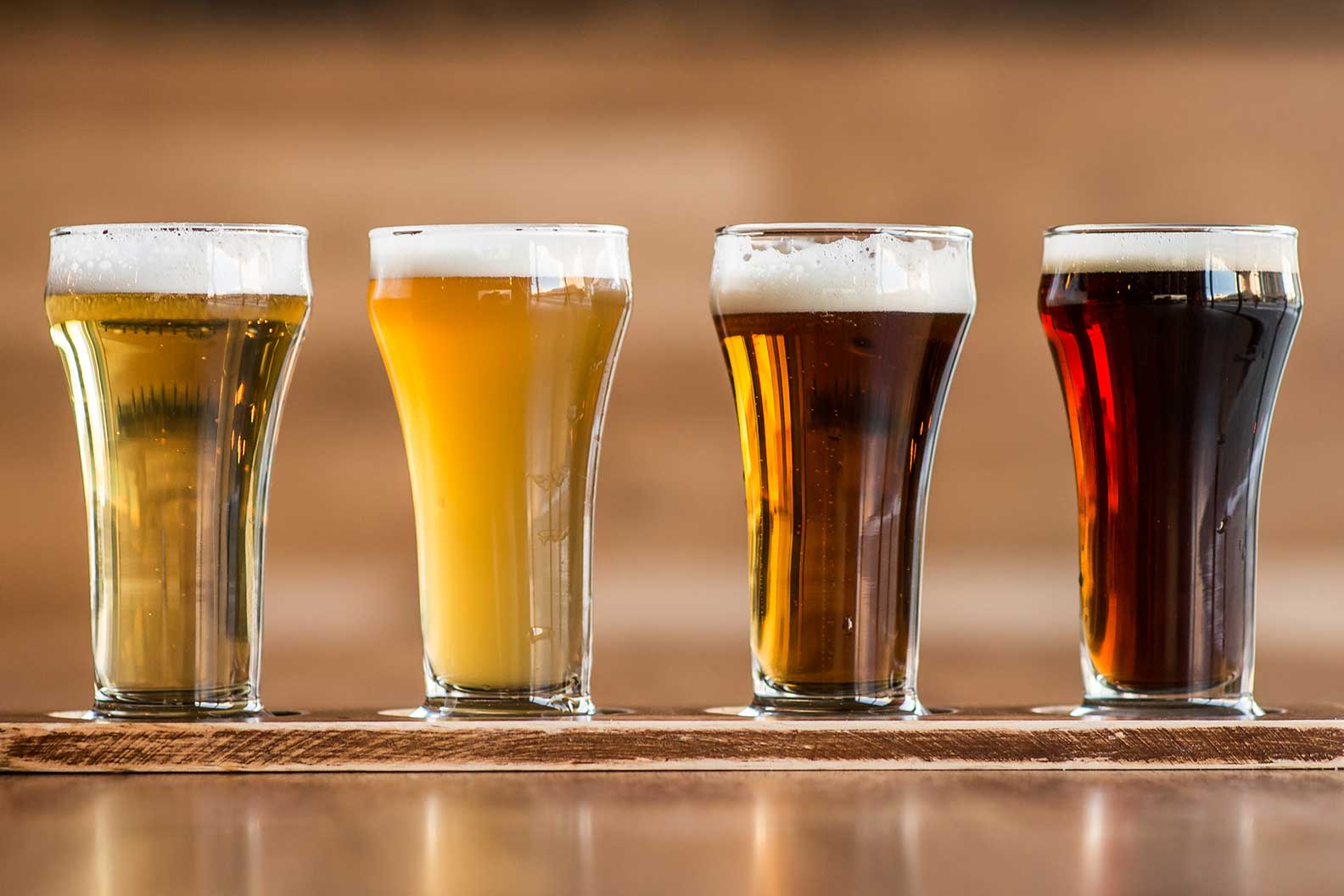 We may earn revenue from the products available on this page and participate in affiliate programs.
The verdict is in: non-alcoholic (NA) beer is better than ever. "If you pick right, the experience of drinking non-alcoholic beer is no longer like sipping hoppy, malty water; it's like drinking a beer, just without the alcohol," says Julia Bainbridge, author of Good Drinks.
NA beer once carried a stigma that is slowly but surely evaporating. There are a million reasons to not drink alcohol, whether sober curious or simply not imbibing for an evening. Brewing solid NA beer is a challenge, as alcohol adds flavor, plus a signature dryness and heat, but luckily, both craft brewers and bigger brands are innovating and turning out some great, delicious drinks, no qualifiers needed.
Jeffrey Morgenthaler, author of Drinking Distilled: A User's Manual, treats NA beer "almost like an energy drink—it has carbs, hydration, and is just a great refreshing thing to enjoy in the middle of the day." Here are our picks for non-alcoholic beers that stand on their own and truly satisfy.
Features to Keep in Mind When Shopping for Non-Alcoholic Beer
Level of Alcohol
To be labeled non-alcoholic, a beverage's alcohol by volume (ABV) has to be 0.5% or below. "Technically, there is some alcohol in a 0.5% ABV liquid, but there's also trace amounts of alcohol in orange juice, some breads, and other items," says Bainbridge. "'Alcohol-free' is a bit of a misnomer."
Ingredients
Most beer is made from four essential ingredients: water, grain, yeast and hops. Non-alcoholic beer is no different, though the brewing process is altered and the brewer removes the alcohol from the beer before carbonating and packaging it.
Process of Making
While methods differ depending on the producer and their recipes, de-alcoholizing "regular" beer is the most popular process for brewing NA beer. Other methods include dilution, using newly discovered yeast strains that produce limited amounts of alcohol, and arrested fermentation. "None of them are perfect or easy," says brewmaster Garrett Oliver of Brooklyn Brewery, which makes an excellent hoppy non-alcoholic lager called Brooklyn Special Effects (our pick for Best IPA).
Country of Origin
Seek out NA beer from around the world. Germany is a hub for quality NA beer, as "most German breweries make non-alcoholic beers, and most of them are delicious," according to Morgenthaler. And American craft breweries like Surreal Brewing, WellBeing Brewing, and Athletic Brewing Company are leading a mini revolution in quality non-alcoholic beers of all styles.
Our Top Picks
It's almost impossible to talk about a NA beer renaissance without highlighting Athletic Brewing Company, which was founded in 2017 in Stratford, Connecticut. Their Upside Dawn Golden is wildly drinkable, with some maltiness, and a hint of sweetness balanced by a great citrus zing (think lemongrass and blood orange zest). Made with organic grains, pair this with a grilled cheese sandwich and/or a sunny day.
Morgenthaler says this NA beer is "like inside baseball—people who know, know. It's a delicious American beer that you would drink at a BBQ that tastes like beer but not too much like beer." In other words, Busch is not terribly complex but it's perfectly refreshing, the sort of drink you can sip all day long. It's smooth and crisp, with notes of corn and just-baked bread.
Beer enthusiasts swear by Clausthaler, brewed by Binding-Brauerei AG in Frankfurt, Germany. With a golden straw body and a thick snow-white head, this wheat brew tastes of barley and Earl Grey tea. It has a nice hoppiness, a bit of a creamy mouthfeel, and is super drinkable without being boring.
Heineken has put a lot of money behind marketing their new NA beer, which launched in 2019, but they backed it up by creating a truly balanced, satisfying drink that tastes a whole lot like the with-alcohol original. It has a lip-puckering brightness and a mellow finish, the archetypical lager that goes down smooth.
Laced with floral hoppy notes, Estrella Galicia 0.0 starts out slightly sweet—then a pleasantly bitter note rounds it out. Made by the Hijos de Rivera Brewery in Galicia, in northwesternmost Spain, this golden, light brew may be too light for some, although perfect for a day at the beach. It's brewed through an interrupted fermentation process, which means the yeast works on a specific wort (grain extraction) for only 12 hours— not long enough for alcohol to develop.
Oliver described taking on the India Pale Ale (IPA) style as an "alluring technical challenge." Could a non-alcoholic IPA stand up against higher ABV classics? Oliver thought so, describing his Special Effects IPA as "a classic West Coast IPA, with good fruit, a nice hop bite, and a floral, citrus hop aroma." It tastes of fresh-squeezed OJ with a bitter kick.
A take on non-alcoholic New England IPA from Scotland's BrewDog, this pretty orange beer is packed with flavors of tropical fruit and pine, with a soft mouthfeel and a lively head—its fresh juiciness makes it a standout.
Philip Brandes was inspired to start a brewery in his garage when his newly sober friend struggled to find something good to drink. By 2015, Bravus set up a proper facility in Anaheim, California. Their oatmeal stout is a perfect choice for Guinness lovers, with hints of rich chocolate, caramel, and freshly roasted coffee. The smooth, velvety body and spicy finish makes this beer a winner.
Ask the Experts
Is non-alcoholic beer made the same way as alcoholic beer?
Pretty much. The short answer is that non-alcoholic beer involves one extra step: removing the alcohol, though each brewery may put their own twist on the process. Bainbridge explains that "Athletic's team has settled on a process they won't reveal, other than to say that it's a convergence of a few methods and its patent is pending. Whatever it is, it's working!"
Is it lower in calories than standard beer?
Usually. Alcohol contains seven calories per gram, and non-alcoholic beer is often much lower in calories than traditional brew. An example: there are 122 calories in a 330ml bottle of standard Carlsberg, versus 73 calories in the same-sized bottle of Carlsberg "0.0."
Is non-alcoholic beer still considered niche?
It's unquestionably a good time for non-alcoholic beer, but according to Good Beer Hunting's Kate Bernot, its market share is still small, only accounting for 0.5 percent of retail store sales by volume in the beer category (which also includes flavored malt beverages such as the widely popular hard seltzer). While nonalcoholic beer has made great strides and deserves love and appreciation, it has a long way to go to reach world domination.