From Cumin to Cloves, No Job Is Too Small for the Best Spice Grinders
Store-bought blends just don't compare.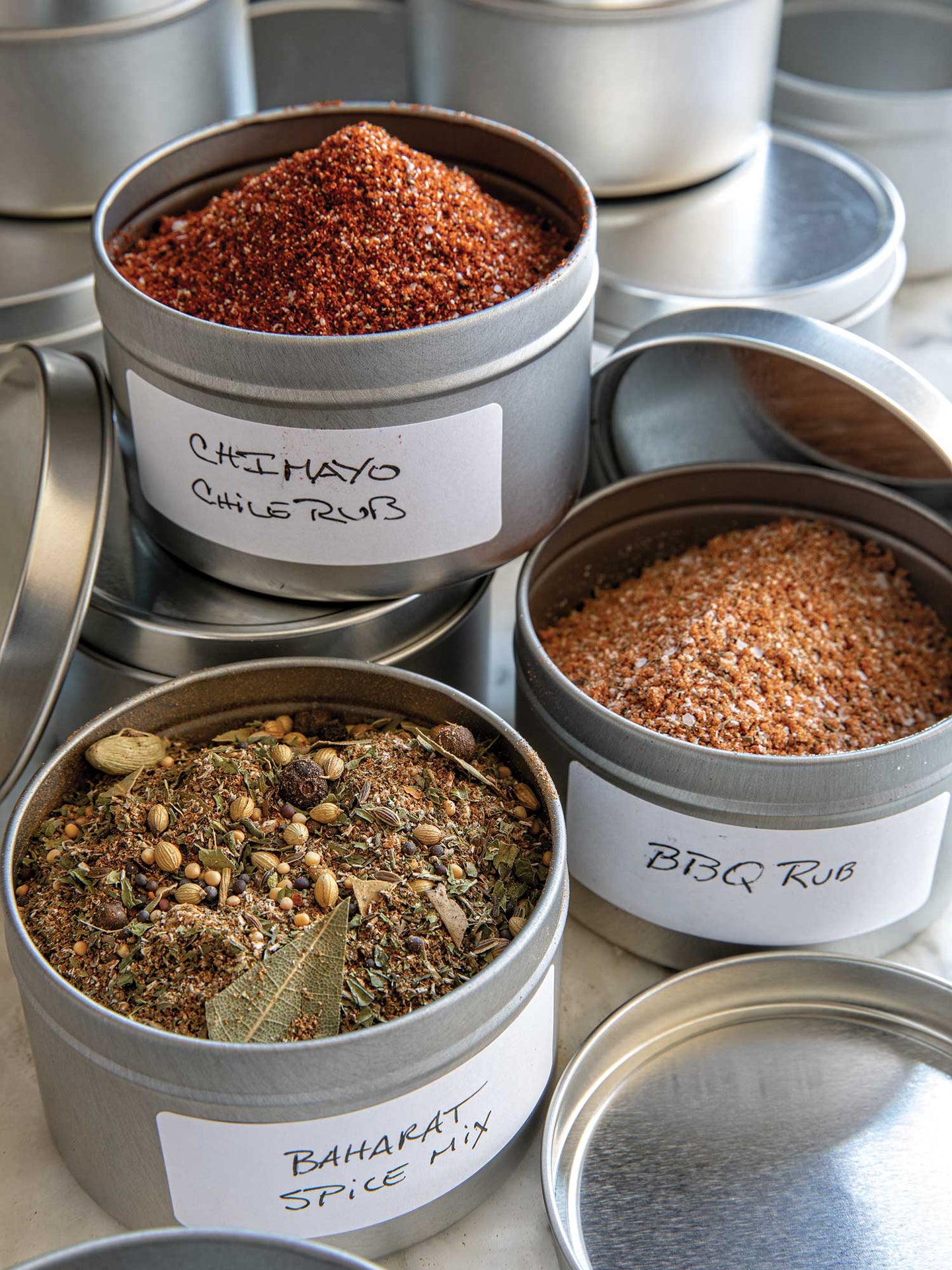 There are few aromas more heavenly—or more enticing—than that of freshly-ground spices. Perhaps that's why chefs often prefer to grind their own; the headier the smell, the more powerful the flavor of the finished dish. "If you have the option of buying whole spices, it's definitely better," agrees Essie Bartels of Essie Spice. "You can't compare store-bought with freshly ground." While you can certainly use an old-school mortar and pestle for small jobs, large batches or spices with unwieldy shapes are much easier to conquer using a proper spice grinder. But—as a cursory search will reveal—the options can be overwhelming. Read on for our reviews of the six best spice grinders a home cook can buy.
Features to Keep in Mind
Electric vs Manual: There are pros and cons to both types of grinders: "A manual grinder has the advantage of being completely portable and not needing an outlet. It's perfect for camping, outdoor grilling, and any kind of 'guerrilla cooking,'" says Meherwan Irani of Spicewalla. "An electric grinder can handle larger spices like cinnamon and different shapes from cloves to cumin. It also has a much larger capacity than a manual hand grinder."
Motor Power: For the most powerful grinding capabilities, look for a motor that operates at 200 watts. That wattage will have enough power to produce an even grind for everything from spices to nuts.
Easy Cleaning: If you're planning on grinding many different types of spices, you'll want a grinder that's easy to clean. "You don't want the flavors to cross-contaminate," says Ethan Frisch of Burlap & Barrel. He recommends purchasing a model with a removable chamber so it can be rinsed clean and popped back in.
Our Top Picks
With over 1,800 reviews and a coveted 4.5 stars on Amazon, Cuisinart's Spice and Nut Grinder is one of the most popular models in the country. And with good reason: its solid construction, powerful motor, and specially-designed stainless steel blades make incredibly quick work of everything from peppercorns to star anise to cinnamon sticks. It's also refreshingly uncomplicated: simply push down on the top of the grinder to activate the blades, then release to stop. We especially love this model's generously sized work bowl; thanks to its included lid, spices can be stored directly inside. It can also go straight into the dishwasher for easy cleanup.
Frisch has sampled many professional spice grinders over the course of his career, but keeps returning to this model, which is actually sold as a coffee grinder. One of his favorite features is that you don't have to babysit it: "It lets you set your grind texture and press a button once, and then it runs on its own so you can go back to cooking while it grinds," he says. It's also easy to customize the texture of what you're grinding: the machine has a simple knob with five settings ranging coarse to fine. The removable bowl is dishwasher safe, and this model even comes with a cleaning brush to make sure the machine stays spotless post-grind.
Are you an early-morning recipe tester? Let your family (and neighbors) get a little more sleep by investing in a quiet grinder. The clear winner in the category is KRUPS, whose proprietary spinning vortex system produces perfectly ground coffee and spices at the volume of a whisper. Other handy features include one-touch button activation as well as a dishwasher-safe bowl and lid.
With a whopping 6,400 reviews and a 4.6 rating on Amazon, this is by far the website's best seller. We like it because it boasts many features that make it a true kitchen workhorse: a two-blade cup ideal for grinding spices; a four-blade version that can handle chopping and pureeing wetter items like garlic or basil; a seal around the top of the cover that prevents splatter; and a powerful, 200-watt motor that ensures everything is properly pulverized. Activating is as easy as pressing down on the lid: five seconds will deliver a coarse grind, while a mere 20 will produce a fine powder.
The Secura's best feature is its ability to chop and grind. This machine comes with two bowls, one suitable for chopping small portions of nuts and vegetables, and another ideal for grinding coffee beans and spices. The Secura is also incredibly safe—not only does it come with a safety-lock lid, but it also boasts a built-in sensor for overheating, which can also help extend the life of the motor. Its ratings on Amazon are also solid. It has a 4.2 average on over 1,100 reviews.
When your recipe calls for just a small amount of ground spice, sometimes the bulk of an electric grinder is too much to handle. Enter the manual grinder—sure, it takes a bit more elbow grease, but it has its benefits. Our favorite is the sleek Kuhn Rikon, which uses a ratchet handle and a ceramic stone grinder to pulverize anything from quotidian salts and peppers to whatever exotic spice blend you're experimenting with tonight. Other features we love include a wide-mouth spout for loading spices into the chamber, and an adjustable grind that changes from coarse to fine with a quick twist of a knob.