Shopping & Reviews
Expand Your Palate and Tasting IQ With the 6 Best Wine Subscriptions
There's a club for every oenophile.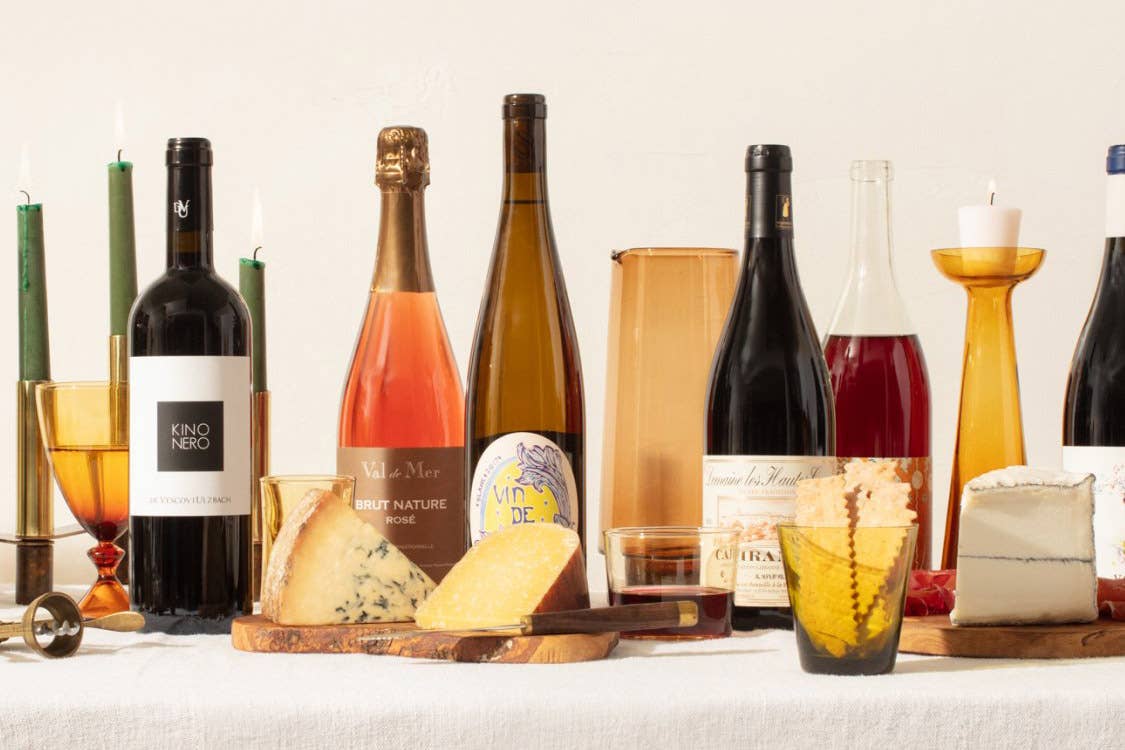 Wine subscriptions were beginning to boom even before the COVID-19 pandemic and unsurprisingly saw continued growth throughout the course of quarantine. Now, there's truly a wine subscription out there for every kind of drinker, from strictly reds and regionally-specific wines to esoteric orange wines and everything in between. The same is true for pricing—while the concept of wine delivered regularly to your doorstep might sound like a luxury, there are plenty of subscriptions out there on the more affordable end of the spectrum (although, if you feel like splurging, there's certainly no shortage of options). And while it's tough to choose the most outstanding, we've done the hard work for you—read on for our list of the best wine subscription services of the year.
Many wine subscription services offer different delivery frequencies, sometimes with the option to pay per shipment or via a one-time fee to cover your boxes over a set period of time. Typically, you'll receive a discount if you pay annually or for multiple orders at once versus paying for individual orders.
Discounts and Loyalty Rewards
Wine subscriptions often provide incentive to new customers to join. This can come in the form of free bottles, reduced shipping, a dollar amount or percentage off, or special gifts with your first order, for example.
Depending on the delivery frequency of the club you choose to join, you can expect your subscription boxes to arrive on a regular basis (shipping often happens around the same time for all members of wine subscription services, although some do allow you to choose your delivery time frame). Just note that you'll most likely be required to sign for the box as most shipping companies won't leave alcohol deliveries unattended.
Plonk Wine Club is a subscription service dedicated to interesting, artisanal, and sustainably farmed (read: organic and biodynamic) wines from across the world. With this membership, you'll have access to natural wines of all styles from around the world, each one free from elements of industrial intervention such as pesticides, acids, artificial sugars, or other chemicals that are often added to wines before bottling. When signing up, you'll first choose your subscription's theme—all reds, all whites, or a mixed bag (including rosé and sparkling)—before selecting from a four, six, or 12 bottle regular shipment. Finally, you'll select your membership duration and payment, which is offered in a month-to-month or prepaid package ranging from three to 12 monthly shipments. If you're looking for undiscovered gems doing right by the environment, this is the club for you—the free shipping and highly customizable membership only sweeten the deal.
So far, over 300,000 members have helped to find Naked Wines' network of independent winemakers upfront while enjoying the same perks as any other wine subscription. Naked Wines essentially funds its producers by selling bottles directly to consumers at a steep discount given the company's model, which is designed to bypass the middleman (sales teams, distributors, and retail buyers) for up to 60% off retail prices. Ultimately, this means more affordable bottles for their members, all while helping to support the small, independent winemakers. To join, answer the brief pop quiz-style questionnaire, then take advantage of your new member offer—this allows you to experience the club at a significant discount (currently $100 off of six bottles) with zero commitment and a 100% money back guarantee.
Founded by star sommelier and natural wine expert Doreen Winkler, Orange Glou is the world's first wine shop and subscription service dedicated exclusively to orange wines. The store, which is located in New York City, stocks around 100 different orange wines and its members receive a hand-selected collection of hard-to-find and highly allocated bottles from within Winkler's coterie each month. Currently, there are two subscription packages to choose from—three bottles for $105 per month or 6 bottles for $195 per month—alongside a handful of "surprise boxes" available as one-off purchases. Other offers, such as virtual events and single bottles, are sometimes available, so keep an eye out for those as add-ons, or to see what Orange Glou is all about before signing up.
Cote is one of New York City's most beloved restaurants, and for good reason—owner Simon Kim and beverage director Victoria James took Manhattan by storm after opening the city's first Korean steakhouse (the killer wine program certainly didn't hurt). Now, after expanding to Miami, Cote is offering a brand new wine club in collaboration with New York-based retailer Convive, bringing "three bottles of badass wine per month" to your doorstep. Additional member perks include a membership card for 10% off at Cote restaurants and Convive's shop, plus priority access to Cote Wine Club tastings (virtual and in-person) and a standing invite to a monthly Zoom with James and fellow top sommelier Mia Van de Water.
The Sip was designed for lovers of bubbles who love to try new things, but also appreciate a good thing when they find one. With this club, you can choose from one of two subscription formats, both of which deliver a box of bubbles (either three 187ml pours or one half bottle and one 187ml pour) on a bi-monthly basis. The key differences between the Annual and Bi-Monthly plan are: a $5 discount on each box when you pay annually and a $75 credit for annual members versus a $10 credit for bi-monthly members. You do enjoy more savings and value as an Annual member, but as a Bi-Monthly member, you can cancel at any time with no commitment, which is nice for those who don't plan on sticking around for a full year. Lastly, shipping for all members is totally free.
The Far Niente family of wineries is, without question, among Napa's most iconic, and although there are plenty of winery-specific clubs to choose from in the area, Dolce Far Niente Society offers its members an impressive variety of wines from across its portfolio versus a range of bottles from one winery exclusively. For fans of Napa Cabs and Chardonnays, this subscription is an absolute treat, bringing you bottles from Far Niente, EnRoute, Nickel & Nickel, and more at 20 percent off standard pricing. All quarterly boxes are customizable and discounts on all additional wines abound, and if you find yourself in Napa, you'll enjoy access to complimentary tours and tastings, plus invitations to exclusive winery events.