We're Using Sourdough for So Much More Than Bread
Get schooled on the art of naturally leavened pancakes and the best waffles ever
Remember when we made the case for raising your own sourdough starter? Today we're here to remind you that raising your own starter is still a great idea: a pet to nourish and love that you then get to cook and eat.
We're also here to say that sourdough starters are good for a lot more than just sourdough bread. And chances are, if you're feeding an active starter, it'll grow faster than your ability to bake it down. It's a problem that Marie C., the writer and filmmaker behind the SAVEUR Blog Awards-nominated My Life in Sourdough, knows all too well.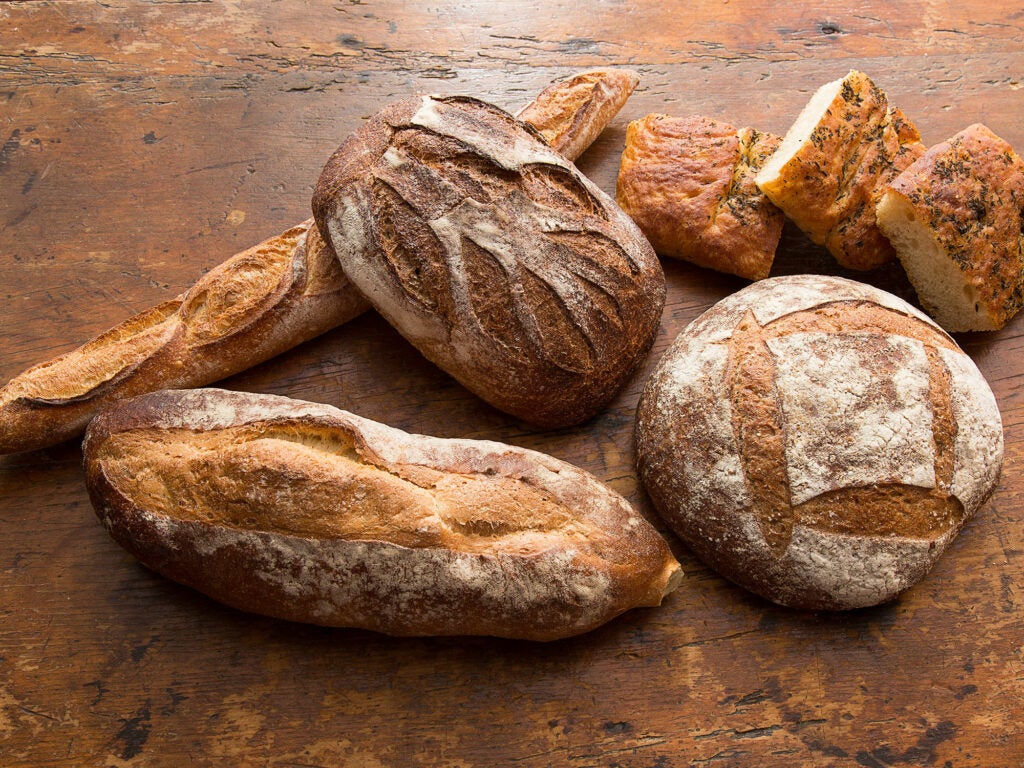 Essential info for filling your kitchen with the bubbly, sour-smelling, long-lasting basic building blocks of better dough
Read More: The Bread Lover's Guide to Raising Your Own Soughdough Starter »
Marie knows her starter so well she figures she's practically dating it, which is the concept behind her comedy series that's about to launch its third season. We were so smitten with her sourdough love that we invited her (and her starter) to meet our test kitchen director, Stacy Adimando, and her very own starter, which she's been feeding in the SAVEUR kitchen for the past few months. Together, they take turns showing off what their starters can do. Bread—natch—but also some so-easy-you-don't-need-a-recipe pancakes and these crisp, nutty, ultra-buttery sourdough waffles that show just how far sourdough can go.
The Art of Sourdough Bread
Sourdough for Breakfast
The Best Waffles Ever