Sponsored Post
The Famous Eldridge Highball
Honey and ginger sparkle in this effervescent riff on the Penicillin cocktail.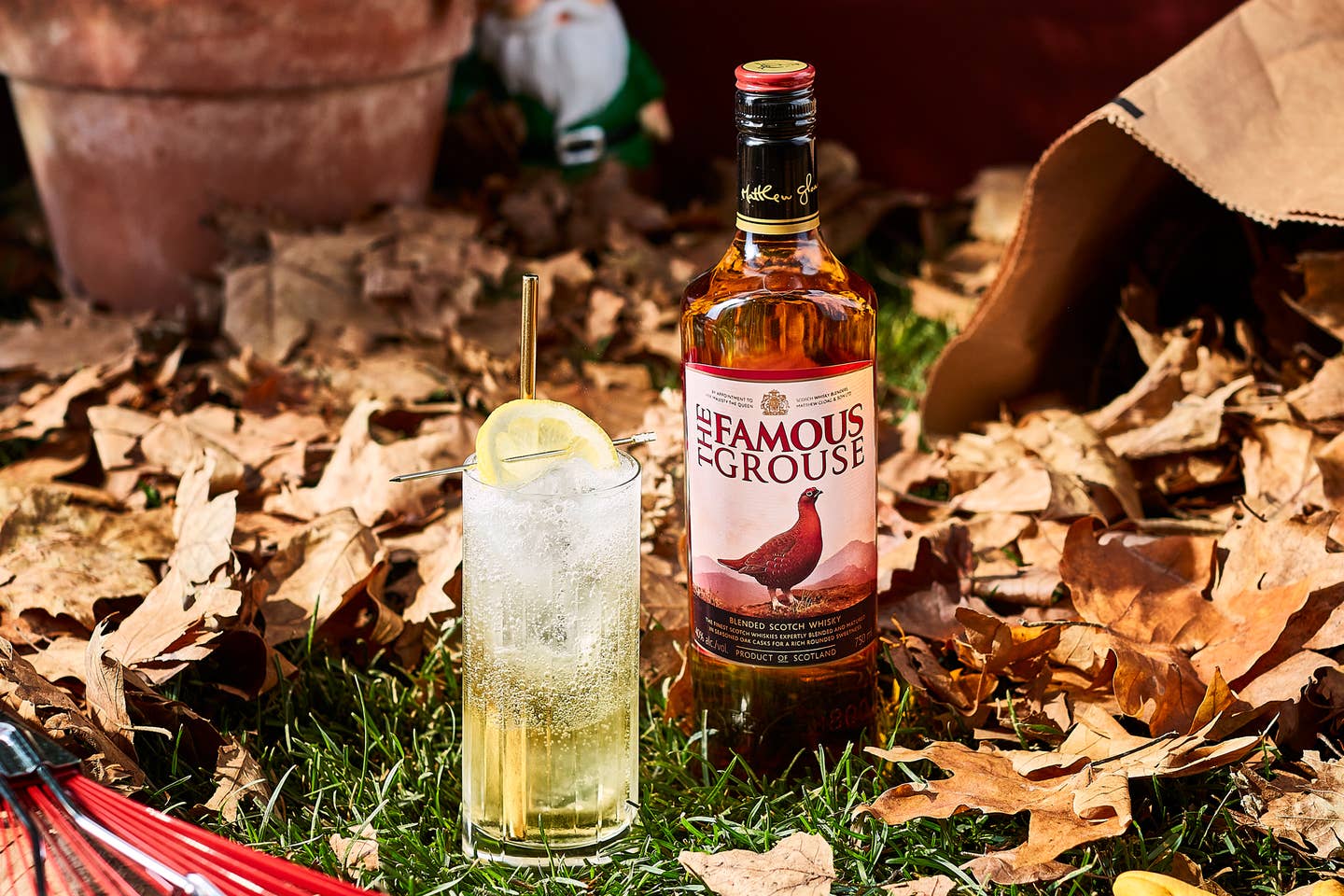 A lightened-up riff on the Penicillin cocktail, this refreshing drink's name is reportedly a nod to Eldridge Street, the former location of New York City's now-shuttered Milk & Honey bar. Ginger ale is a classic highball topper; here, it complements The Famous Grouse's signature, spicy, butterscotch notes. We recommend Fever Tree brand, which is gently sweetened and extra gingery.
Ingredients
For they honey syrup:
For the cocktail:
2 oz. The Famous Grouse Whisky
¾ oz. fresh lemon juice
½ oz. honey syrup
Ginger ale, for topping
Lemon wedge, for garnish
Instructions
Step 1
Make the honey syrup: In a liquid measuring cup or heatproof jar, stir together the honey and ⅓ cup of hot water. Cover tightly and refrigerate until ready to use; honey syrup keeps well in the fridge for up to 2 weeks.
Step 2
Fill a cocktail shaker with ice, then add The Famous Grouse, lemon juice, and ½ ounce of the reserved honey syrup. Shake well, then strain into a chilled Collins glass filled with ice. Top with ginger ale, garnish with a lemon wedge, and serve immediately.