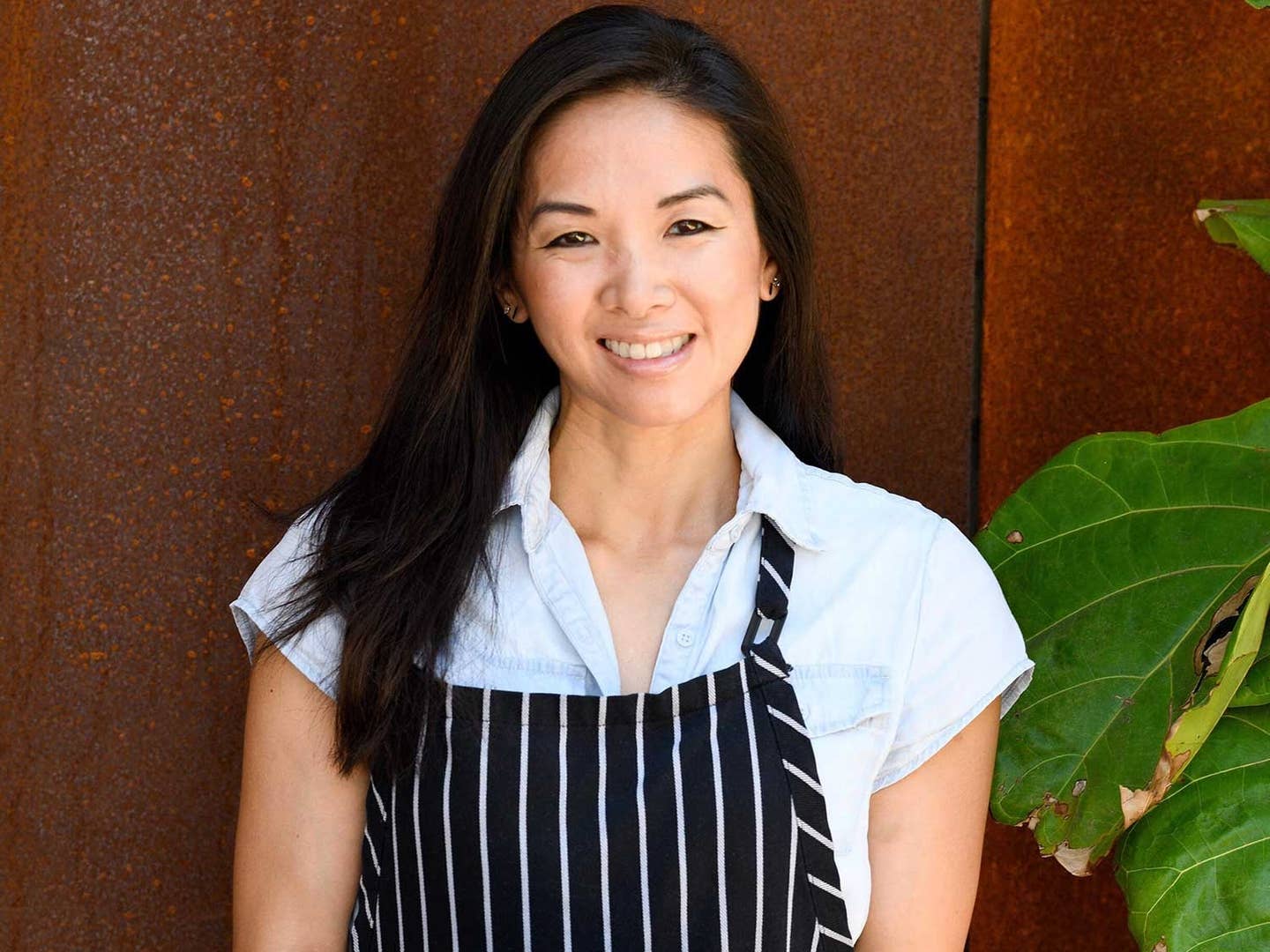 Culture
Authentic Vietnamese Food, By Way of South Carolina
Janice Hudgins, chef-owner of Little Miss Ha, brings a taste of her immigrant mother's cuisine to Charleston.
As part of our "Beyond Borders" series, a collaboration with the Charleston Wine & Food Festival, we spoke with Chef Janice Hudgins about how her Vietnamese roots inform her cooking style. Hudgins—who helped her parents stage a series of pop-ups in Charleston—recently went out on her own, opening the restaurant Little Miss Ha in nearby Mt. Pleasant. Nevertheless, her mother, the original "Miss Ha," comes in every day to make sure the food is up to par. Here, Hudgins details her path from stay-at-home mom to private chef to restaurateur.
"My love of food comes from childhood."
When I was growing up, my parents hosted dinners for the entire extended family every Saturday. All the aunts would make the dishes they were known for, the uncles would smoke cigarettes and play cards, and the kids ran around. I decided to stay at home when I had children, and that's when I began to cook more. But I wasn't cooking Vietnemse food—my mom lived close by and, like most Asian moms, would cook for us, which made it easy to be lazy about cooking her very labor-intensive food. Then, in 2012, my folks started doing monthly pop-up dinners around Charleston, and I began to help in the kitchen and front-of-house. After a year, they got tired and ended the pop-ups, but I was hooked. I started working as a private chef, mostly cooking Barefoot Contessa-type food, but I quickly found that my customers actually wanted my mom's Vietnamese food.
"My mother cooked from muscle memory."
My family emigrated from Vietnam in the late 1970s. When you leave your country, you can't take many physical possessions—only intellectual property, like recipes. My mom told me I needed to start learning her recipes, because they were all in her head. So I began taking notes while watching her. She's known as Miss Ha in Charleston, where people could never pronounce her name. That makes me Little Miss Ha.
"Vietnamese food isn't typically spicy, but bun bo hue will punch you in the mouth."
This spicy lemongrass noodle soup with pork is not well-known to Americans, but once you try it, you'll fall in love with its bold flavors. When I was growing up during the '80s, there wasn't a lot of access to Asian produce in Charleston. My parents loaded up every time we went to Atlanta. Lemongrass, for example, which is so important in Vietnamese cooking, wasn't readily available. My parents grew it at home instead. I would grow it myself now, but I can't keep plants alive.
"We cook in the South to show our love. It's the same in Vietnam."
When I was young and visited my friends' homes here in Charleston, I felt warmth and comfort through the food their parents made for us. Vietnamese culture isn't very expressive through words and emotions, so love is also shown through food. Labor-intensive cooking translates to love and care—it's all about the heart.