The Best Instant-Read Meat Thermometers
Monitor the temperature of your food with this essential kitchen tool. Here are our top picks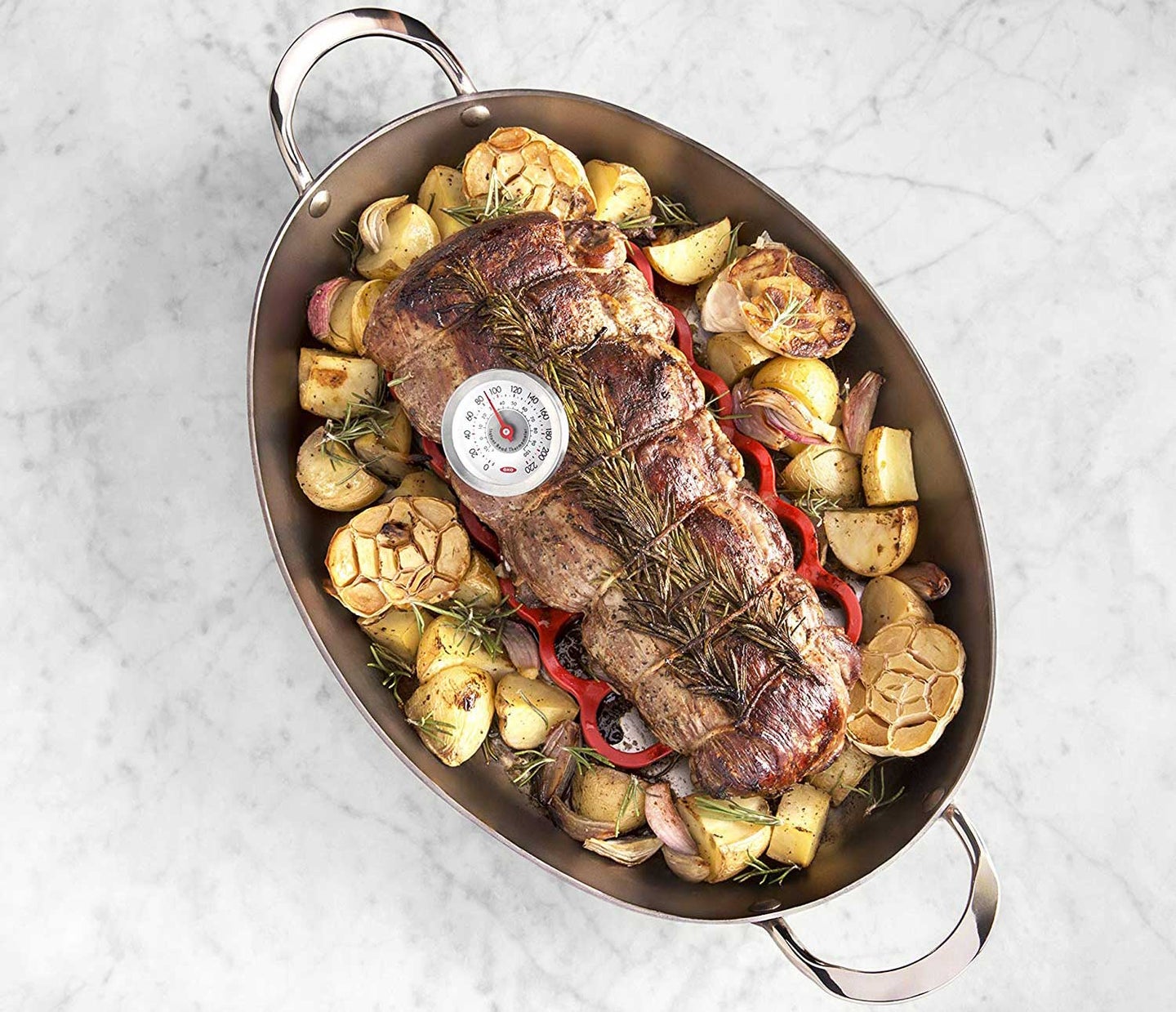 Perhaps one of the most underrated kitchen tools, an instant-read thermometer takes the guesswork out of cooking any meat—whether you're grilling, roasting, or deep-frying. Hosting a dinner party and simply want the peace of mind that your main dish adheres to food-safety recommendations? Checking the temperature of your frying oil before adding your battered chicken? Or forget meat altogether—churning a batch of ice cream and need to make sure your custard base is the right temperature? These speedy and accurate food thermometers have got you covered.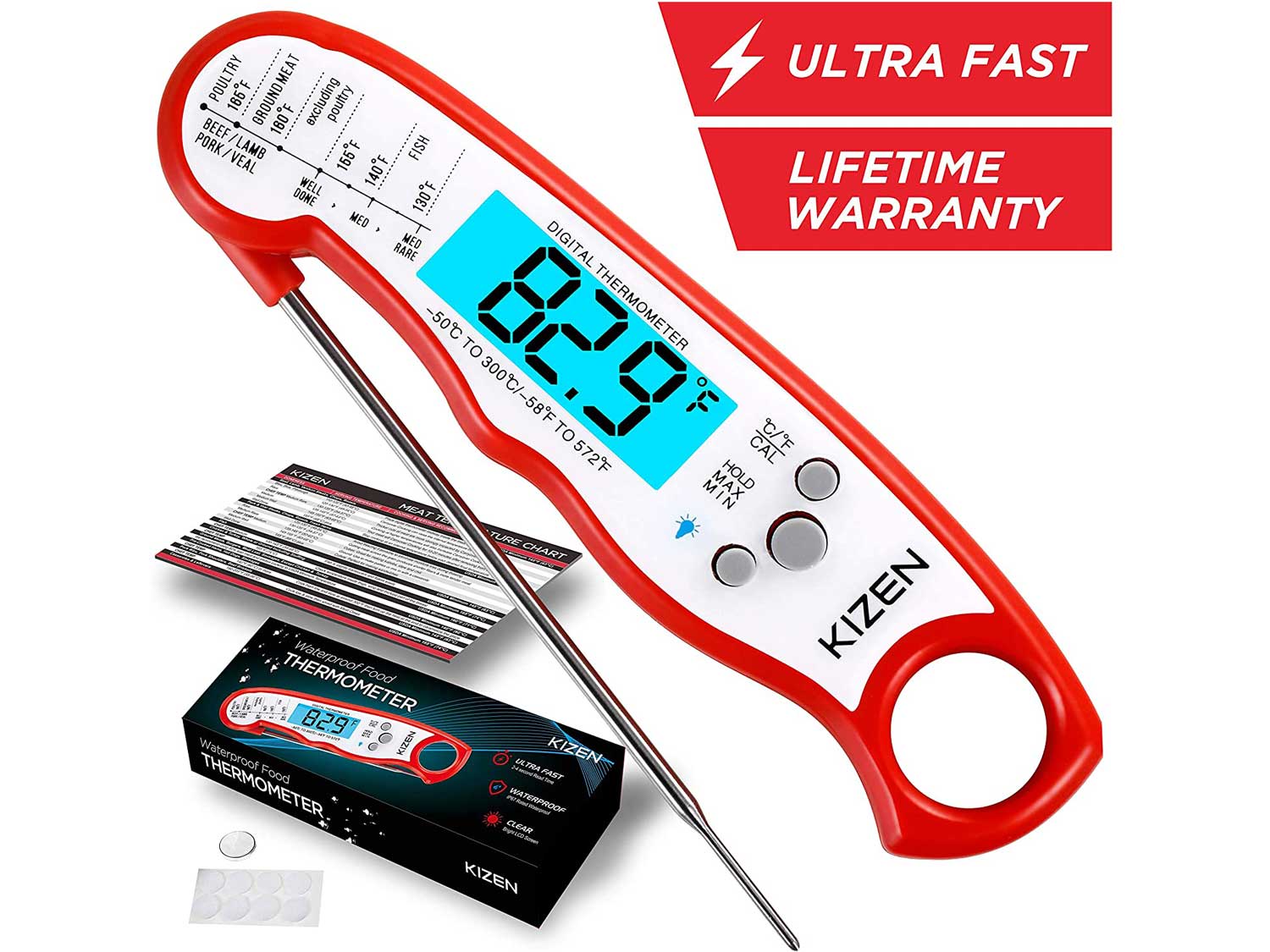 This instant-read thermometer can take your chicken's temperature in 2 seconds. Amazon
Check Price
Kizen's instant-read digital thermometer can measure your food's temperature, from -58℉ to 572℉, in a speedy two seconds. Recommended by both home cooks and professional chefs, the tool features a fold-in, rotating probe, Celsius mode, and long battery life. Plus, the waterproof thermometer can withstand the elements, from a rainy barbecue to zealously boiling toffee.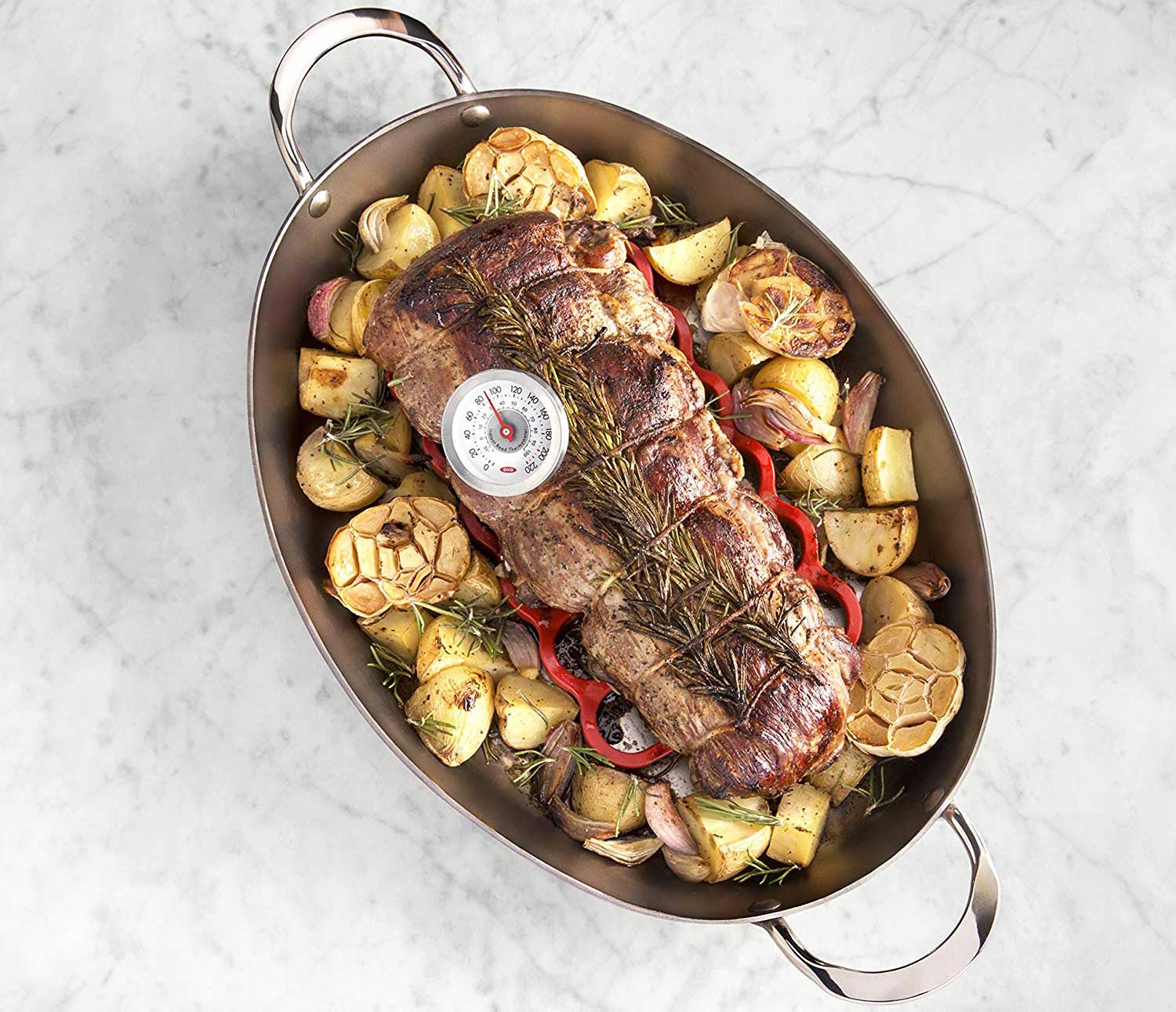 If you'd rather go old-school or are looking for a more budget-friendly option, OXO's analog thermometer is a solid choice. Thought not digital, this thermometer is still fast-reading and has a clearly labeled display. It is a little bulkier than other models, as the probe can't be tucked in, but we love that the probe is marked so you know exactly how far to insert it.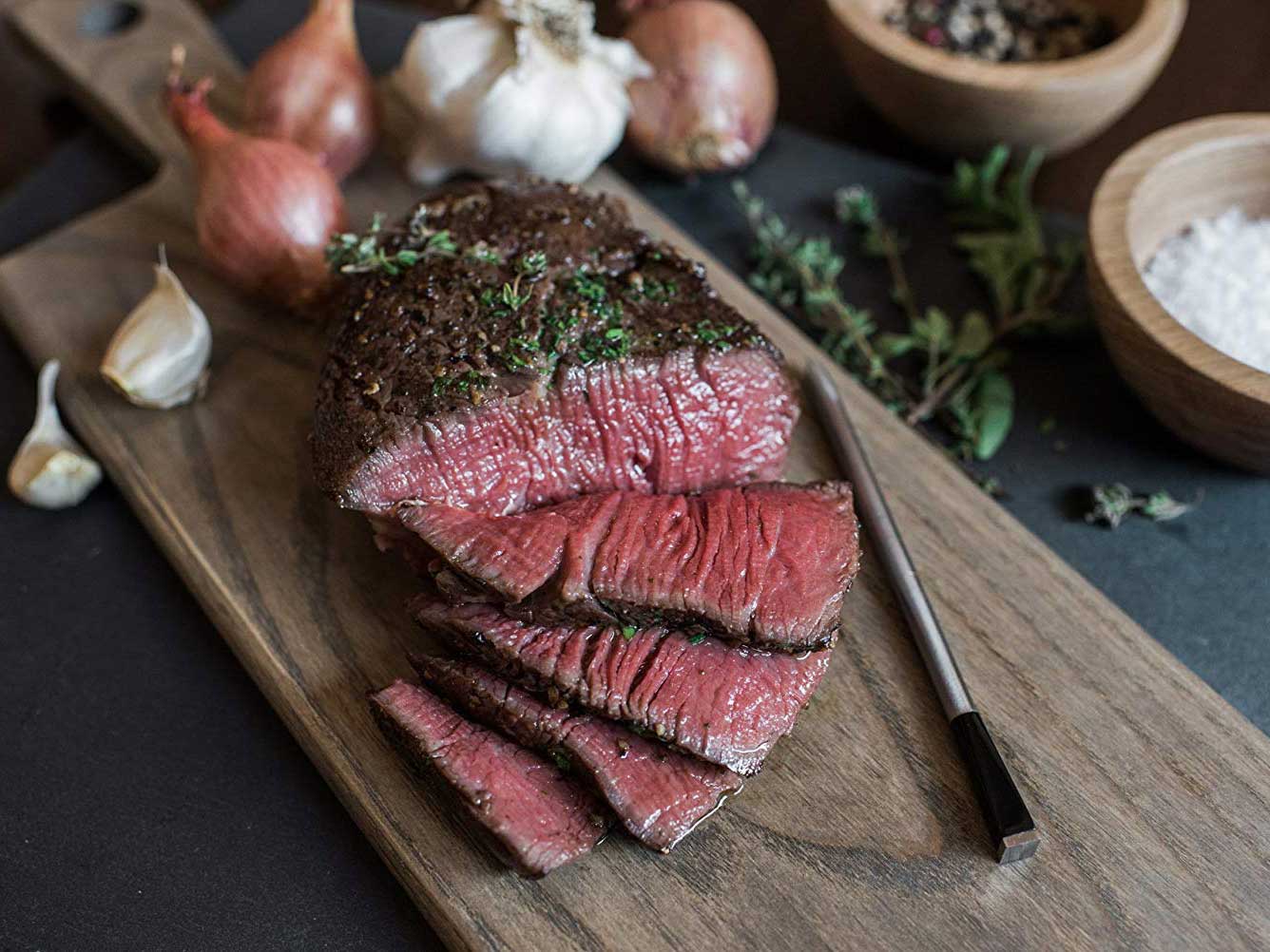 Another digital instant-read thermometer, this one comes with a futuristic twist: it's wireless. The MEATER thermometer allows you to monitor your meats on the grill or in the oven from up to 33 feet away. Once you download the MEATER app on your phone, it'll work in conjunction with the thermometer's sensors and metallic probe to deliver accurate temperature readings every time.