One Good Find: Instant-Read Pocket Thermometer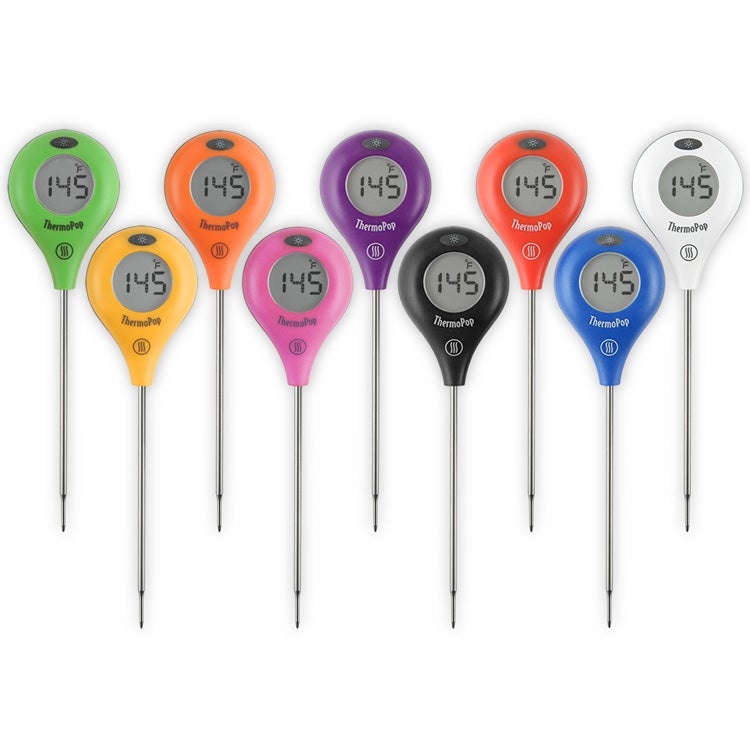 We may earn revenue from the products available on this page and participate in affiliate programs.
On special occasions like holidays or birthdays, my aunt cooks a beautiful beef tenderloin for the entire extended family. The finished dish is truly awe-inspiring, but unfortunately, the process of getting there is not so picturesque; my aunt, my mom, and their sisters engage in passionate debate over the oven temperature, the cooking time, and, perhaps most heatedly, the final internal temperature of the meat. This past Christmas was no exception, so I made it my New Year's resolution to help them come to a consensus once and for all. Just recently I found the answer: the Thermopop by Thermoworks. This brightly colored, sleek, multipurpose thermometer has a huge display that even my grandmother can read. And when checking the temp on any item, the final degree pops up almost immediately—definitely quick enough to silence bickering sisters in an instant. You can guarantee Christmas will come early for my aunt this year—I'll be sending her one of these ahead of the next big family gathering!
Thermopop pocket thermometer, $24 at Thermoworks.com