The Best Crackers to Stock Your Snack Drawer
The best crackers are the ones you can't put down.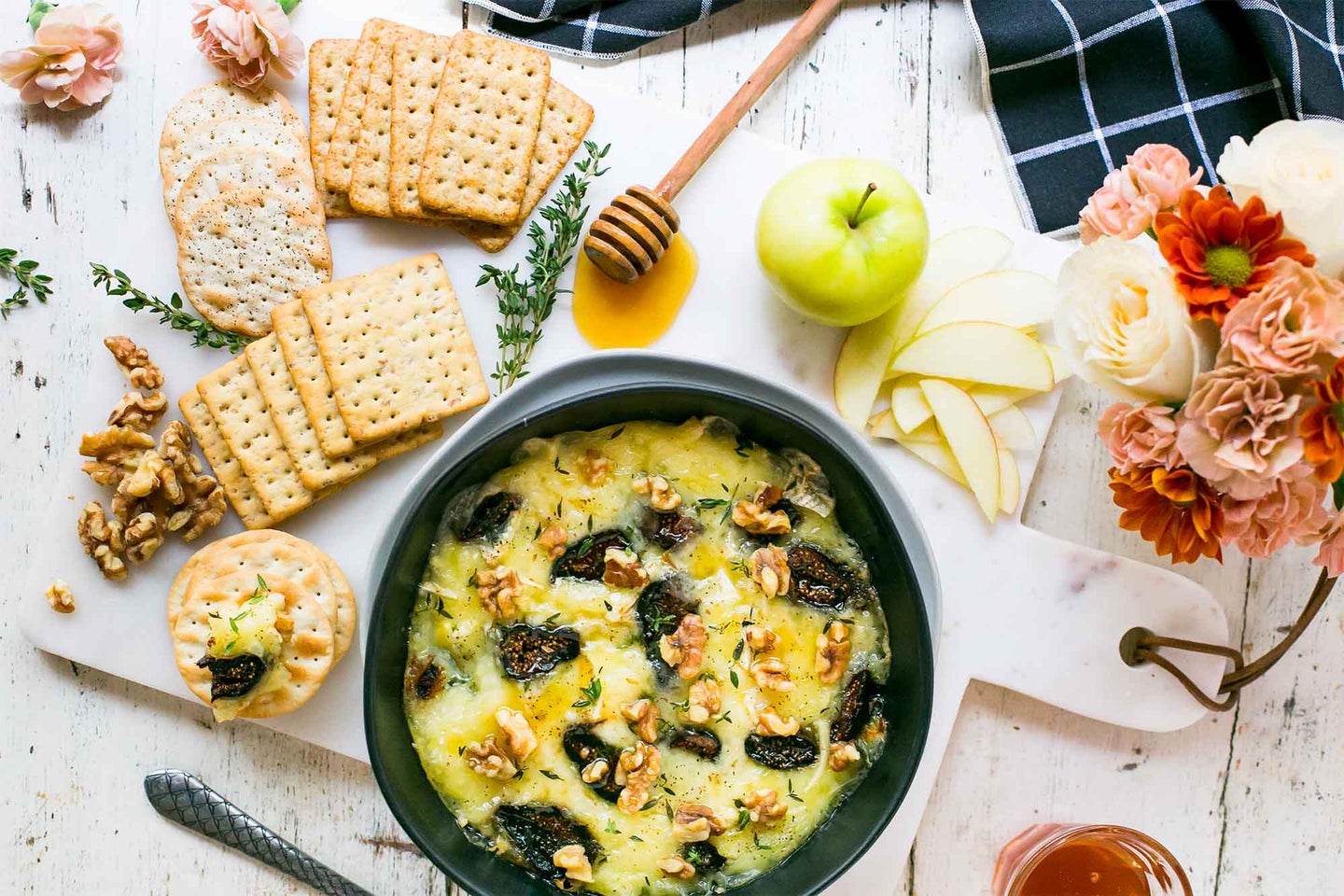 We love snacking on a good cracker. Some only come out when guests are over, like salty, snappy flatbreads that double as hors'devours. Others are best eaten when no one's around, like a rich butter cracker or a cheesy, nostalgia-inducing childhood snack. Then there are those that put on a good face — vegan! gluten-free! low-cal! — that are likewise addicting. Either way, crackers in your pantry are a must. These are our favorites.
Schmear them with goat cheese. Smother them with hummus. Speckle them with leftover chicken salad. Or just eat them straight out of the box. These pantry staples are so simple (just whole wheat, oil, and salt), there's really no end to what you can do with them.
This tasty, vegan, gluten-free option might actually drive you crackers. (In a good way.) The savory, sesame-studded crisp adds dimension to everything from smoked salmon to peanut butter and, unlike many gluten-free options, doesn't crumble under pressure.
The perfect runway for a gooey glob of Brie? A salty, sourdough flatbread. It's like a cross between a cracker and a breadstick, and it most definitely deserves a spot on your cheeseboard.
The salty, crunchy, cheesy crackers of your childhood are just as addicting as an adult. Good luck putting the bag down once you open it.
Conveniently packed in a portable pouch, these go-with-everything butter crackers are ready to travel at a moment's notice.
Made with a heart-healthy blend of almond flour, sunflower seeds, and flax seeds, these gluten-free crackers are great for snacking throughout the day, guilt-free. They come in a variety of flavors, including cheddar, which is reminiscent of a not-so-bad-for-you Cheez-It.
These petite toasts make a great foundation for bite-sized bruschetta, a touch of tapenade, or a dash of caviar. Leave it to the French to make a cracker this cute.
The classic butter crackers need no introduction. Whether you're covering them with Cheez-Whiz at 3 a.m. or knocking them back by the stack-full, these salty circles always hit the spot.
When it comes time for entertaining, you want a cracker that pleases the crowd — and looks good on a platter. These Scandinavian flatbreads fit the bill, whether you doll them up a la avocado toast or just schmear them with some cream cheese and top with cucumbers.
Can't decide between Wheat Thins, Goldfish, and Ritz crackers? Get 'em all. The 40-pack comes with two single-serve bags each of a variety of classic crackers and is perfect for packing lunch boxes, keeping the office snack drawer stocked, or just nibbling throughout the day.
Maybe it's because they remind us of old diners. Or maybe it's because they're always there for us when we need to jazz up a sad desk lunch. Either way, we have a soft spot for soup crackers, pun intended.