The Best Olive Oil
Our favorite olive oils for cooking and garnishing.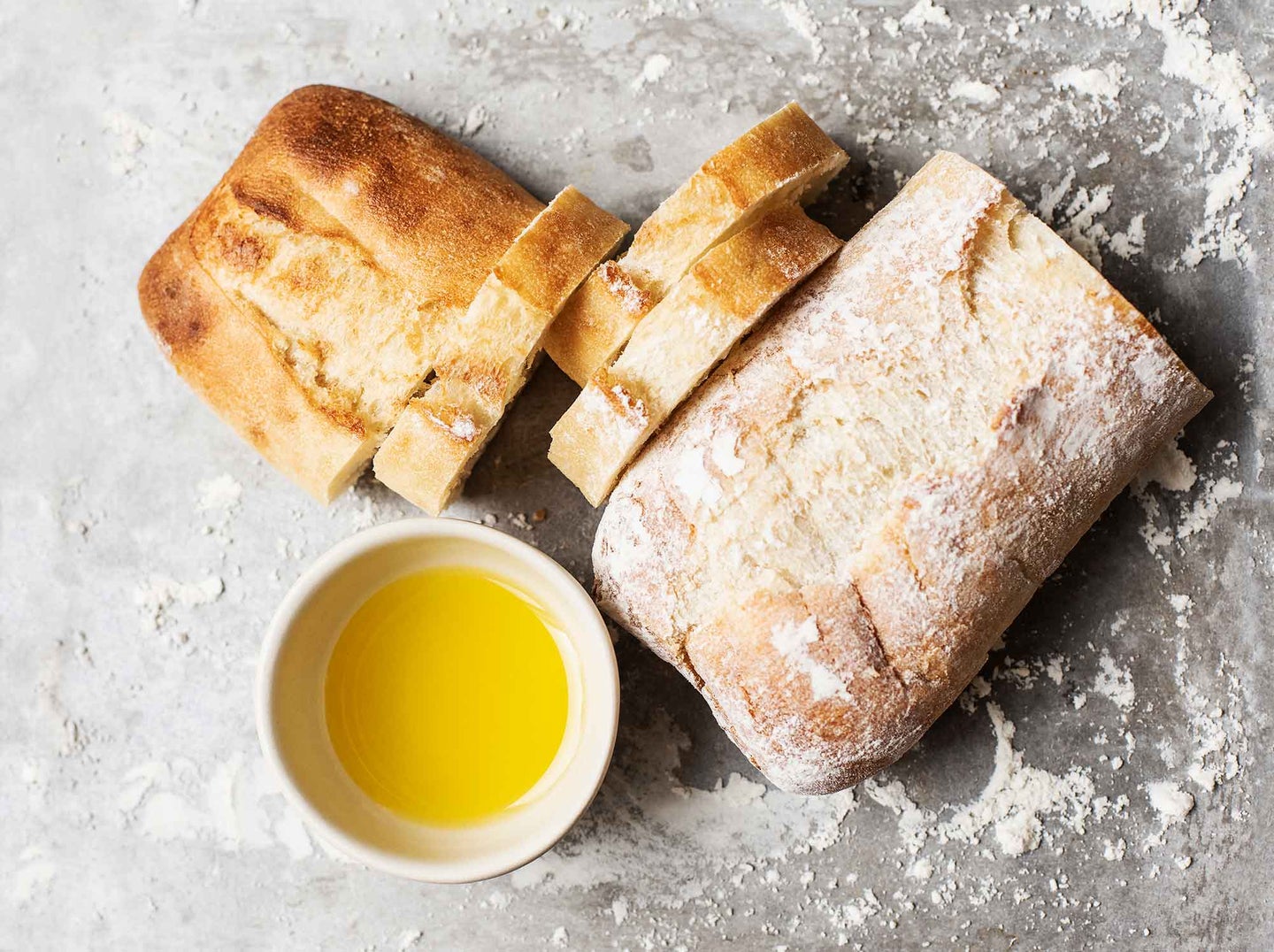 When it comes to buying olive oil, taste is more important than how it's processed. If you prefer intense olive flavor, virgin or extra virgin is the one to reach for, you'll recognize its strength by the greenish tone. For daily cooking needs, "pure" olive oil or light olive oil is the best choice. Here are our favorite olive oils for cooking, dipping, and drizzling, from organic extra virgin to blended and refined.
This piquant "first cold-pressed" (which is a fancy way to say "extra virgin") Italian oil is made from just one olive varietal, Nocellara del Belice. It's also unfiltered, resulting in a cloudy green hue and zingy olive flavor the Italians call "pizzicante."
Also "first cold pressed," this organic olive oil has a strong olive flavor but less of a kick. With a smoke point of 405ºF, it can be used for cooking, but we're more likely to reserve it for dressing salad, garnishing soup, and dipping crusty Italian bread.
This "pure" Spanish oil is a blend of refined olive oil and extra virgin olive oil. Slightly more acidic than 100% extra virgin olive oil, it has a light olive taste and is perfect for everyday cooking.
Sporting the Whole Foods store brand label, this formula is made from a blend of extra virgin olive oils from a variety of Mediterranean countries. The flavor is vibrant but not overpowering, and it's quality certified by the North American Olive Oil Association to meet international olive oil standards.