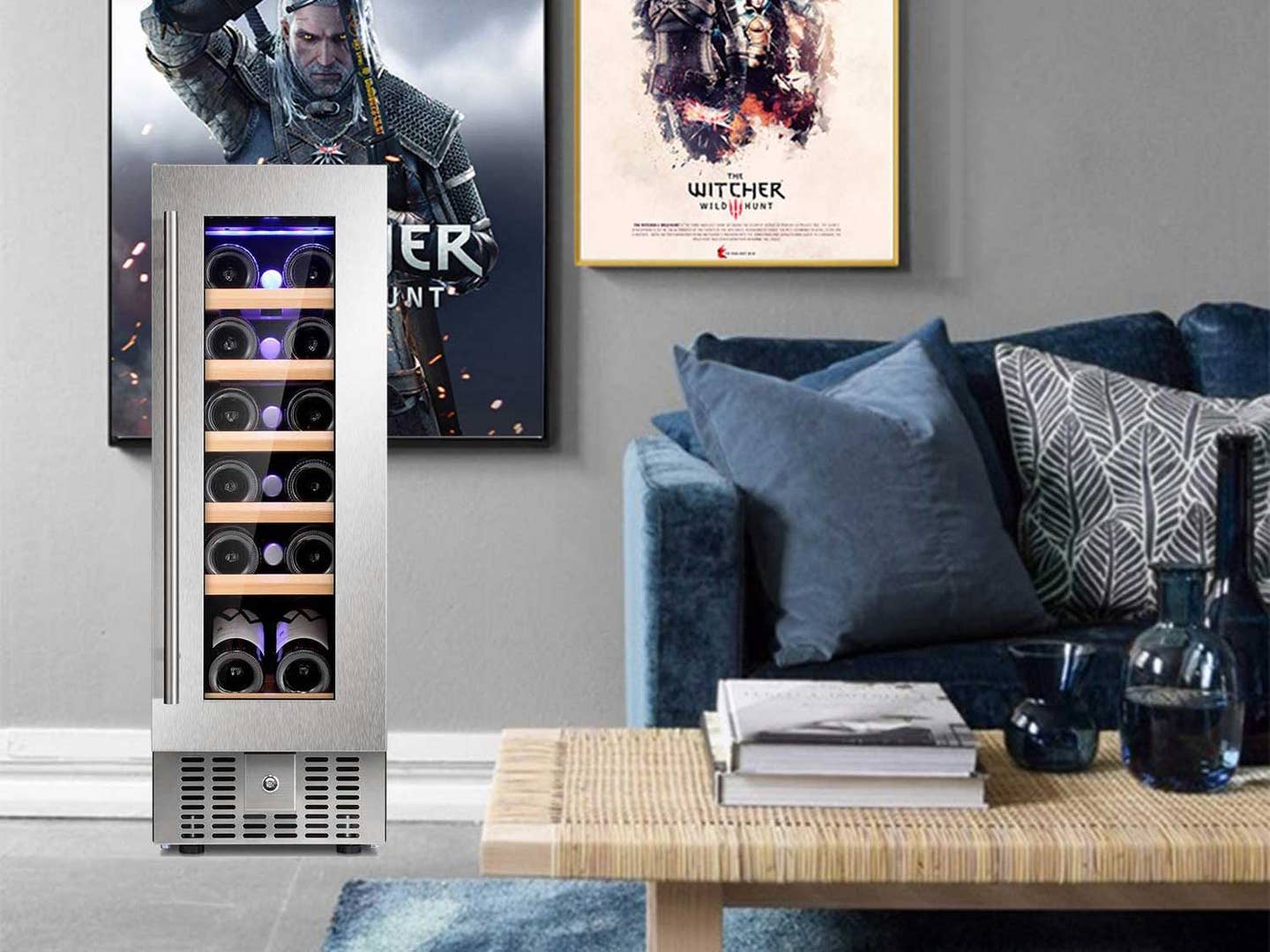 A beverage refrigerator can quickly go from a "nice to have" accessory to an essential. Whether it's keeping water bottles cool in a home office or having a wet bar readily stocked for evening cocktails, a beverage refrigerator serves two purposes: Not only does it hold chilled beverages at the ready, but it frees up storage space in your primary refrigerator. And while anything can "be" a beverage fridge, specially designed beverage refrigerators have unique components, including specially calibrated temperatures to hold your favorite beer just above freezing. From low-key to luxe, here's the best in keeping every drink — from your ales to your zinfandels — at the exact right temp.
This low-key model offers 3.2 cubic feet of storage, including a small freezer that's ideal for holding ice. Door can attach to swing in either direction for maximum flexibility. Can easily hold beers, wine, and other beverages in a wet bar or garage or can be used as spillover storage to keep snack supplies cool.
This model can instantly upgrade the decor of the wet bar. But it does more than look cool. A precise temperature calibration is created by circulation fans working in tandem with the unit's compressor. Unit can be set via a touchscreen to as low as 36 degrees, so you can keep up to 140 standard-size beer or soda cans perfectly chilled.
Displaying the wines you are serving is helpful to guests — and giving them access to choosing their own pours brings the party to the next level. This vertical wine refrigerator makes all bottles easy to access via sliding racks. Temperature setting runs between 41 to 68° allows you to pick the ideal temperature for your bottles.
A beverage fridge doesn't have to take up major real estate to make a difference. This 1.7 cubic foot model has a footprint just under 2x2 but can hold up to 65 cans. A removable shelf allows you to customize your storage space, although the model is designed primarily for standard size beer and soda cans. Temperature ranges from 37 to 60° F with seven different thermostat settings give you options in just how cool you want your beverages.