Shopping & Reviews
Cook's Hand Soap
Our favorite liquid soaps for clean hands in the kitchen.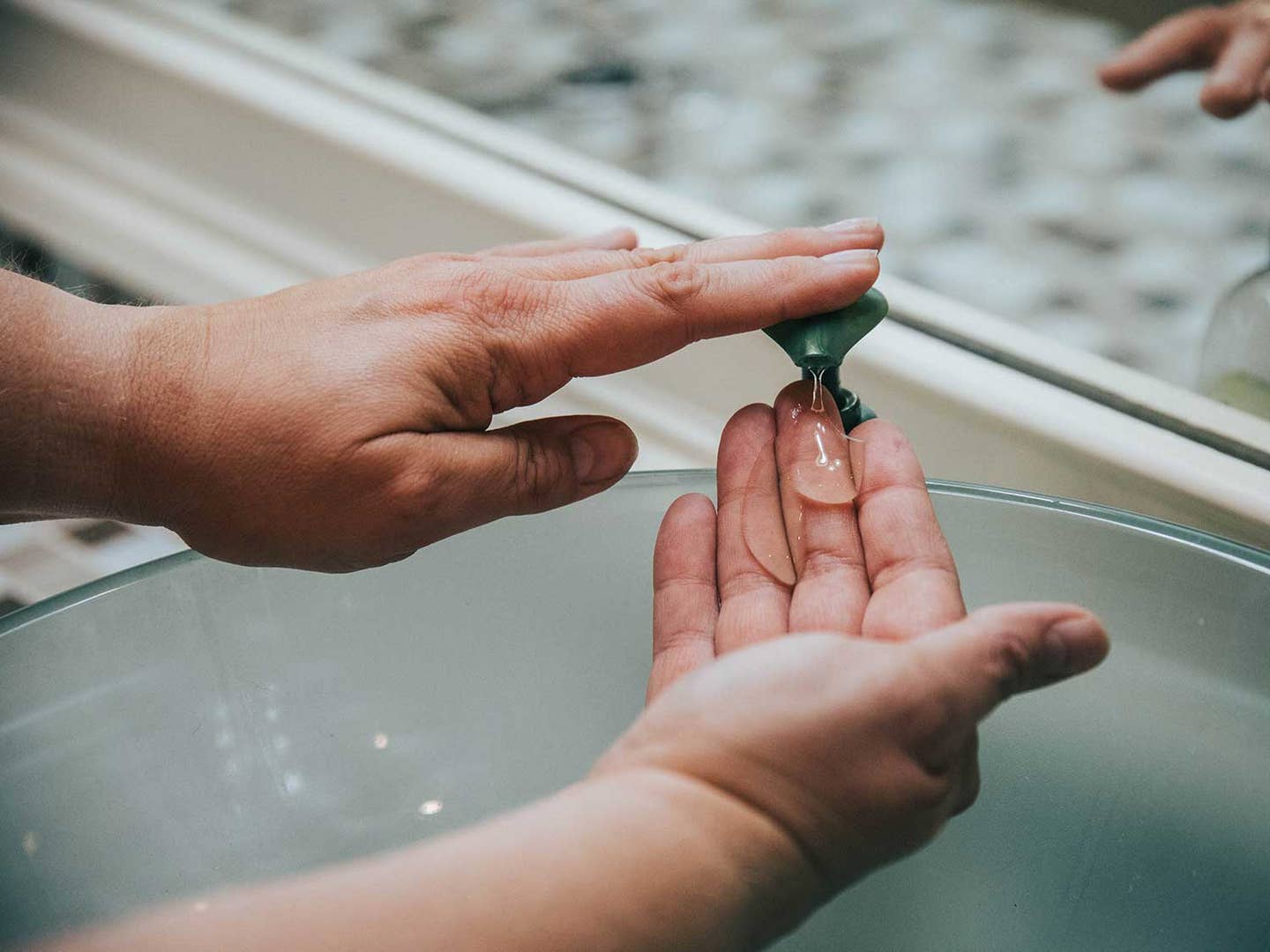 Cooking dinner means scrubbing your hands clean at least once during the meal prep. Why not choose a soap that's a treat to both your skin and your senses? Fragranced, anti-bacterial, good for the environment—whatever your guidelines, pick one that can lift this several-times-a-day task out of chore territory. Here's a roundup of our staff's favorites for keeping the cook's hands clean in the kitchen.
Rhubarb, peony, honeysuckle, lemon verbena—we're smitten with the range of scrumptious scents offered by the Mrs. Meyer's brand. This thick gel soap lathers nicely and rinses squeaky clean. The fact that the smart-looking packaging is eye candy on our counter doesn't hurt, either. We usually indulge in the matching-scent lotions, too.
Cruelty-free, non-GMO, made without "chemicals of concern"—the Everyone brand is all the good stuff. In six scent combinations that sound more like slushie flavors than suds (lime + coconut strawberry, apricot + vanilla), these soaps appeal to, well, everyone. We like the reasonable price point, so we put them in the kids' bathrooms, too.
Another organization with the goal of a "cleaner, greener" world, Method is an easy company to get behind for both its product—a mild soap made of naturally derived ingredients—as well as for its packaging. Sold in a recycled (and recyclable) sleek and modern pump, this soap has both style and substance. We go for the French Lavender scent every time.
This company has a decades-long history of doing the right thing, both by the environment and by their employees. Though their hand soaps come in a range of great scents (black currant and rosewater, lavender and mint), we like the fresh lemon and tea tree as a natural alternative to harsher antibacterial cleaners. It's mild enough to leave your hands feeling soft, so go ahead and use it lots during the messier dinner prep jobs.