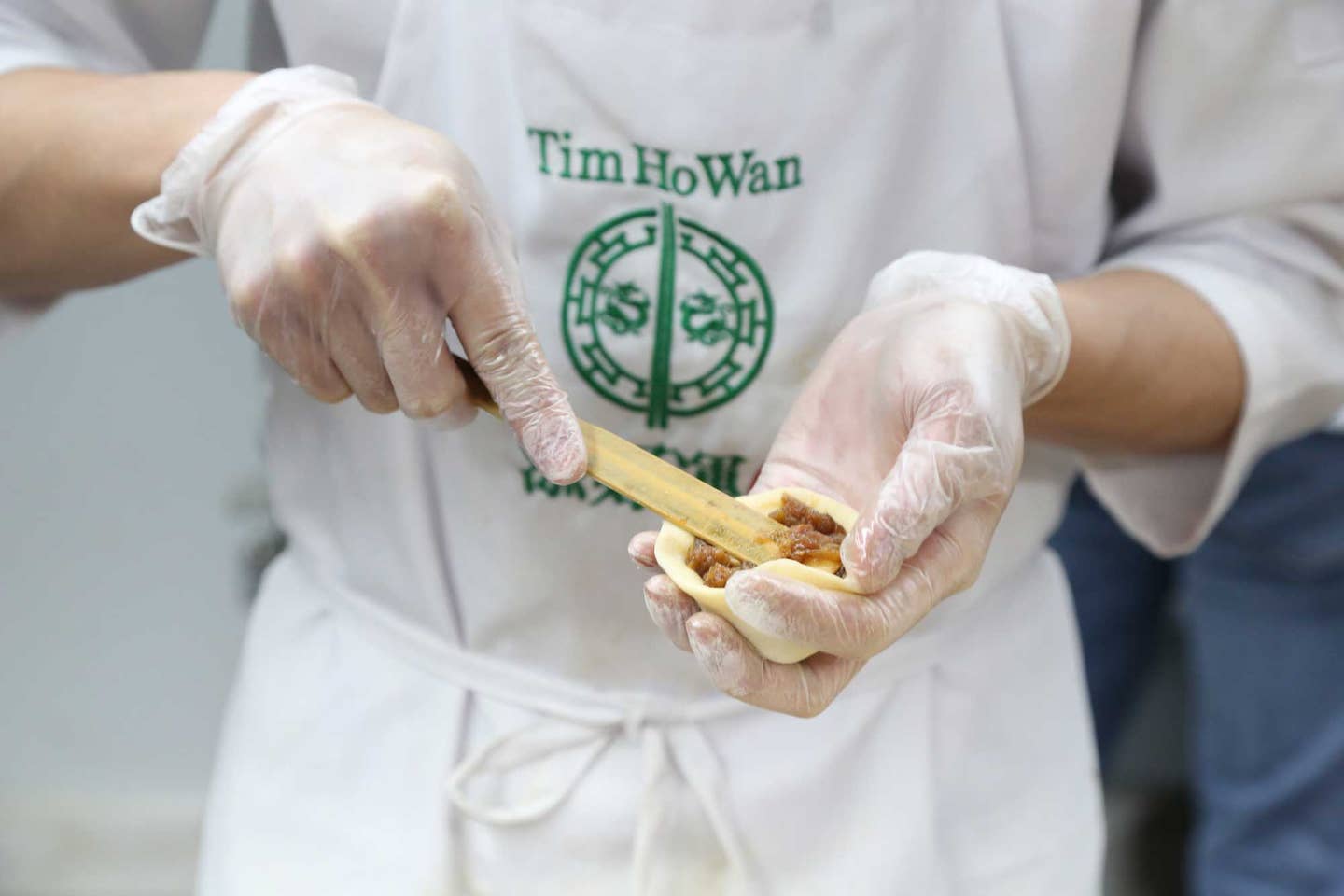 Culture
How the World's Cheapest Michelin-Star Restaurant is Adapting its Dim Sum Menu for its New York Branch
Hong Kong's Tim Ho Wan brings its famously cheap, famously good dim sum to American eaters for the first time
If you've traveled to Asia, you've probably heard of Tim Ho Wan. Opened in Hong Kong in 2009, the restaurant won a Michelin star in its first year, becoming the world's cheapest eatery to do so. Now, with a whopping 44 locations across East Asia, Southeast Asia, and Australia, co-founders and chefs Mak Kwai Pui and Leung Fai Keung are finally serving their first plate of dim sum in America.
Opening this month in New York City's East Village neighborhood, the restaurant will offer all of the favorites from its Asian counterparts. Unlike at most large-scale dim sum operations, dishes here are all handmade to order—including the flagship's signature barbecue pork buns. Dim sum fans will recognize other classics ranging from steamed rice rolls (shrimp, beef, or pork), pan-fried turnip cakes, and even steamy congee with pork and preserved egg.
In traditional dim sum fashion, diners order their dishes off of a checkbox menu. After the meal, they can wash down their dumplings with a selection of six hot teas, including oolong and pu-erh. In not-so-traditional fashion, the NYC location is the only one to currently offer beer and wine, along with a custard-filled French toast for dessert. The American menu also includes more vegetarian options, which a representative says are geared towards health-conscious New Yorkers.
Tim Ho Wan USA soft-opened on December 16th at 84 Fourth Avenue in New York City. The grand opening will take place on January 18th, 2017.