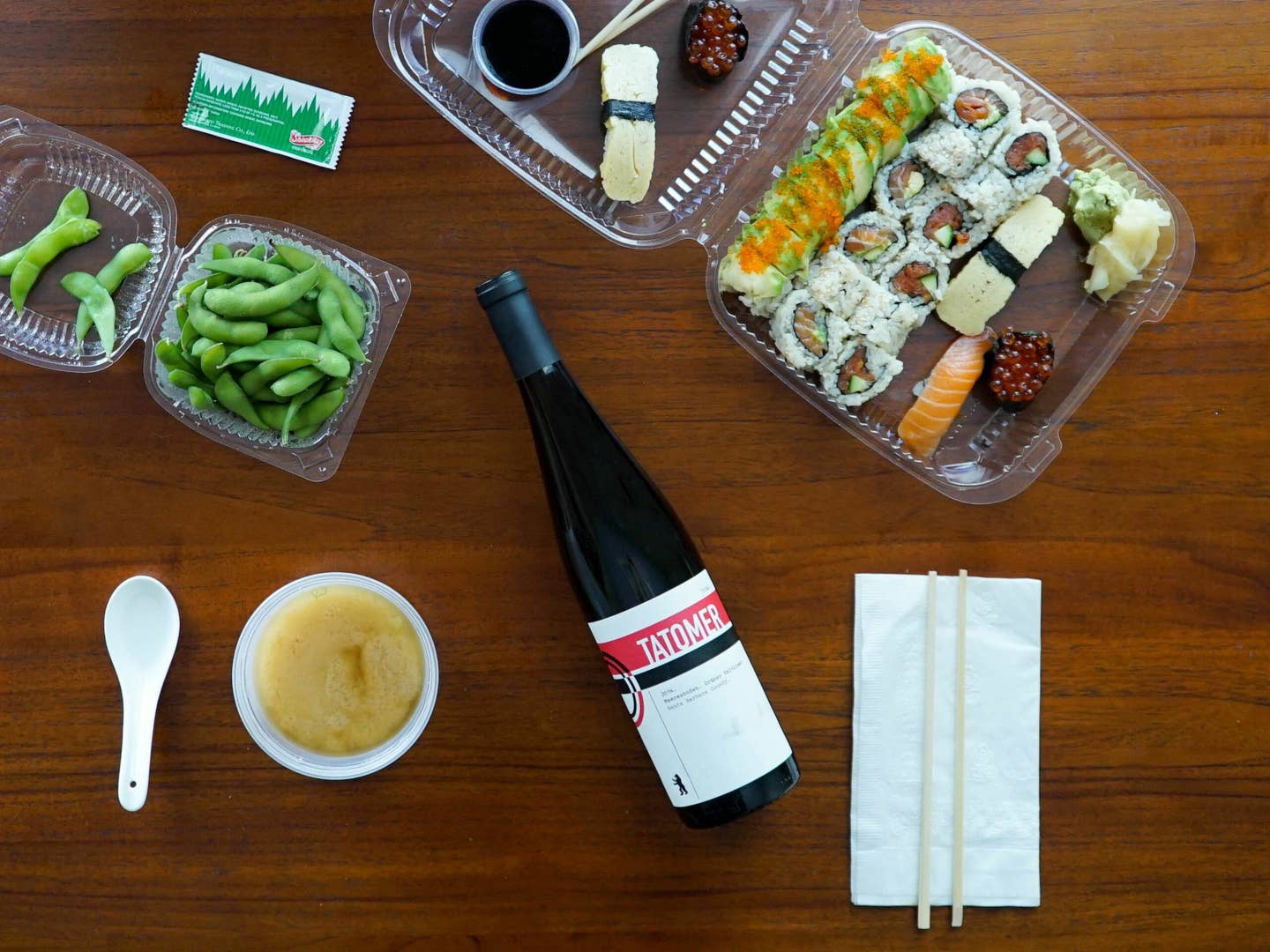 Drinks
A New Millennial-Friendly Wine Algorithm Wants to Become Your Netflix of Drinking
Wine retailer Verve is analyzing your drinking habits and ratings to recommend your next favorite bottle
If we've learned anything from this election news cycle, it's that modern algorithm-based software is pretty on point: it will show you exactly what you want to see and hear, and nothing else. And while it can be argued that this is dangerous when it comes to filtering out opposing political views for the American electorate, it's great news for entertainment curation platforms like Netflix and Spotify, which translate your viewing and listening habits into reliable movie and music recommendations.
Now, according to Bloomberg Businessweek, the same concept will be applied to your wine-drinking habits thanks to a new retailer called Verve Wine. The brainchild of master sommelier Dustin Wilson, one subject of the 2013 documentary Somm, as well as veteran wine merchant Derrick Mize, the company includes something nearly archaic for modern business ventures—a physical store. It opened this week in Manhattan's Tribeca neighborhood. Here, wine lovers can sit down with Wilson or one of the shop's six certified sommeliers for a quick tasting Q&A that will help them analyze drinking preferences.
The digital side of the business, which will go live on December 7th and debut the algorithm program in early 2017, will replicate that process with an online questionnaire for drinkers outside of NYC. Whereas Netflix would evaluate categories that range from general genres to the types of actors in a film or show, Verve will assign values to different components of a wine's profile such as acidity, tannins, earthiness, and spiciness. Consumers can rate wines after trying them to improve their own profile and help the system provide more accurate suggestions.
For users looking for the equivalent of a boozy Spotify playlist, Verve will offer several curated lists for occasions ranging from "holidays" to "dinner parties," as well as pairings for foods like sushi pasta, and pizza. There will also be more conventional descriptors, such as flavor, grape, style, or region for the traditionalist.
The platform will be entering a crowded field, facing competition from more established players like Delectable and Vivino, which have accumulated millions of users over the years. Verve will feature wines ranging from $15 to thousands of dollars and aims to help its users discover wines they might not otherwise know, build a repertoire of favorites, and take advantage of price bargains that are tough to come by in-store. And while finding a new favorite show on Netflix can lead to binge-watching, which is sometimes excusable, we caution users from doing the same with their new favorite wine.