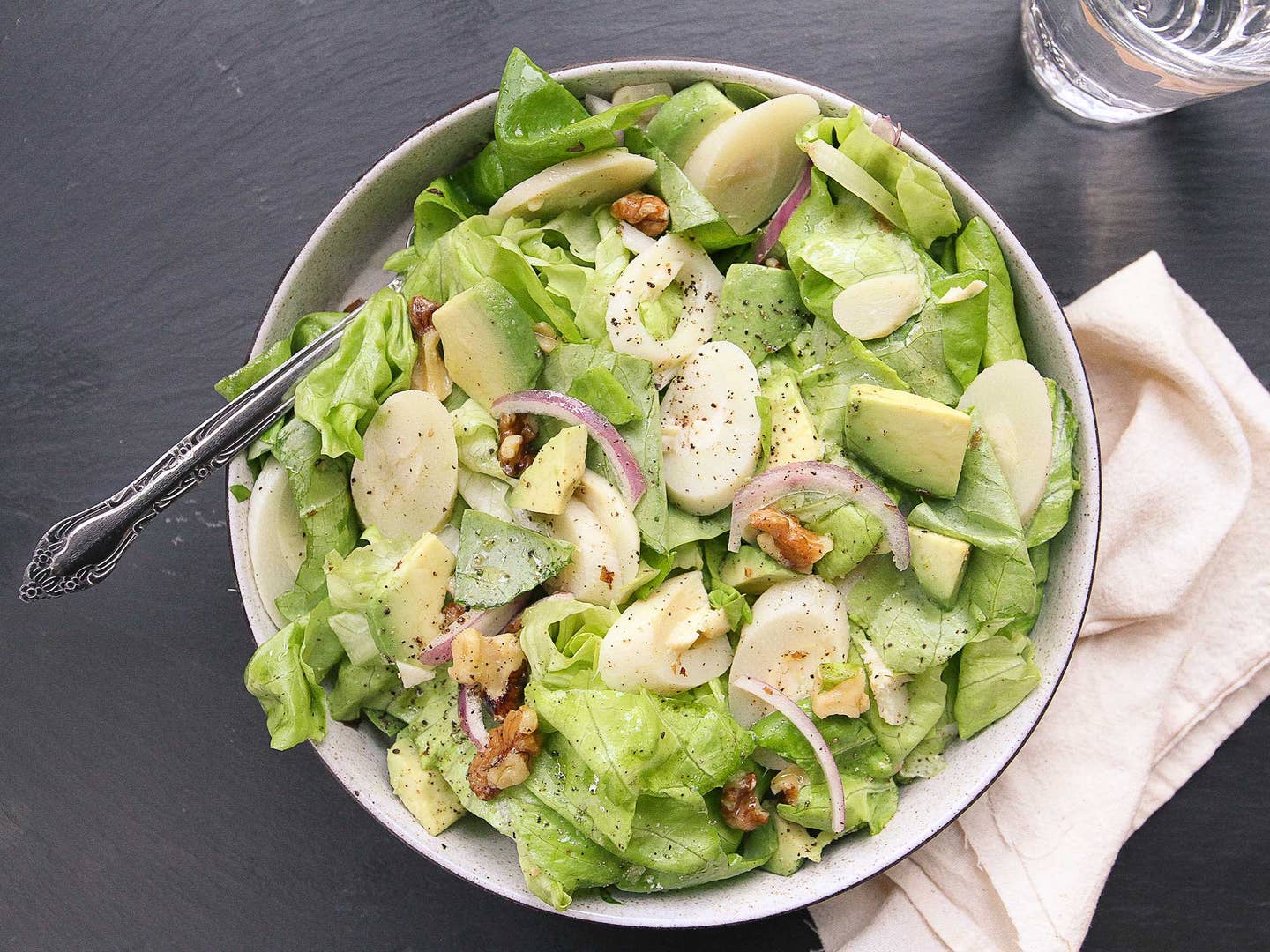 Techniques
Give Canned Hearts of Palm a Chance
The crunchy, ubiquitous vegetables taste a little like artichokes and are perfect salad fodder
I always saw cans of them, sitting there on the shelves in the grocery store, staring back at me blankly. I never knew what people did with them. Pale and white, thick little batons. Let's be real: They don't look too appetizing or appealing. I'd managed to avoid them for much of my life, until I learned of a friend's love of them and request for them at my house.
I'm talking about hearts of palm—the inner core of palm trees. I had no idea what to do with them, but I was willing to give it a whirl. A quick search on our site pulled up some deep-fried goodies, which I'd have to try sometime. But what I found them used for quite often was in salads, and I liked that sound of that. Light, healthy, a bit of mild flavor with a slight crunch, good for combining with all kinds of vegetables.
I was told hearts of palm taste similar to artichokes, and that wasn't far off. They're vegetal and nutty with a slightly creamy center. I sliced them up and tossed them with butterhead lettuce, avocado, and nuts, while a lemon vinaigrette brightened the entire dish.
With a simple grilled chicken, this salad becomes a full meal, and one of my new favorites. Though, to be perfectly honest, I'm also completely content eating them straight out of the can with nothing at all.