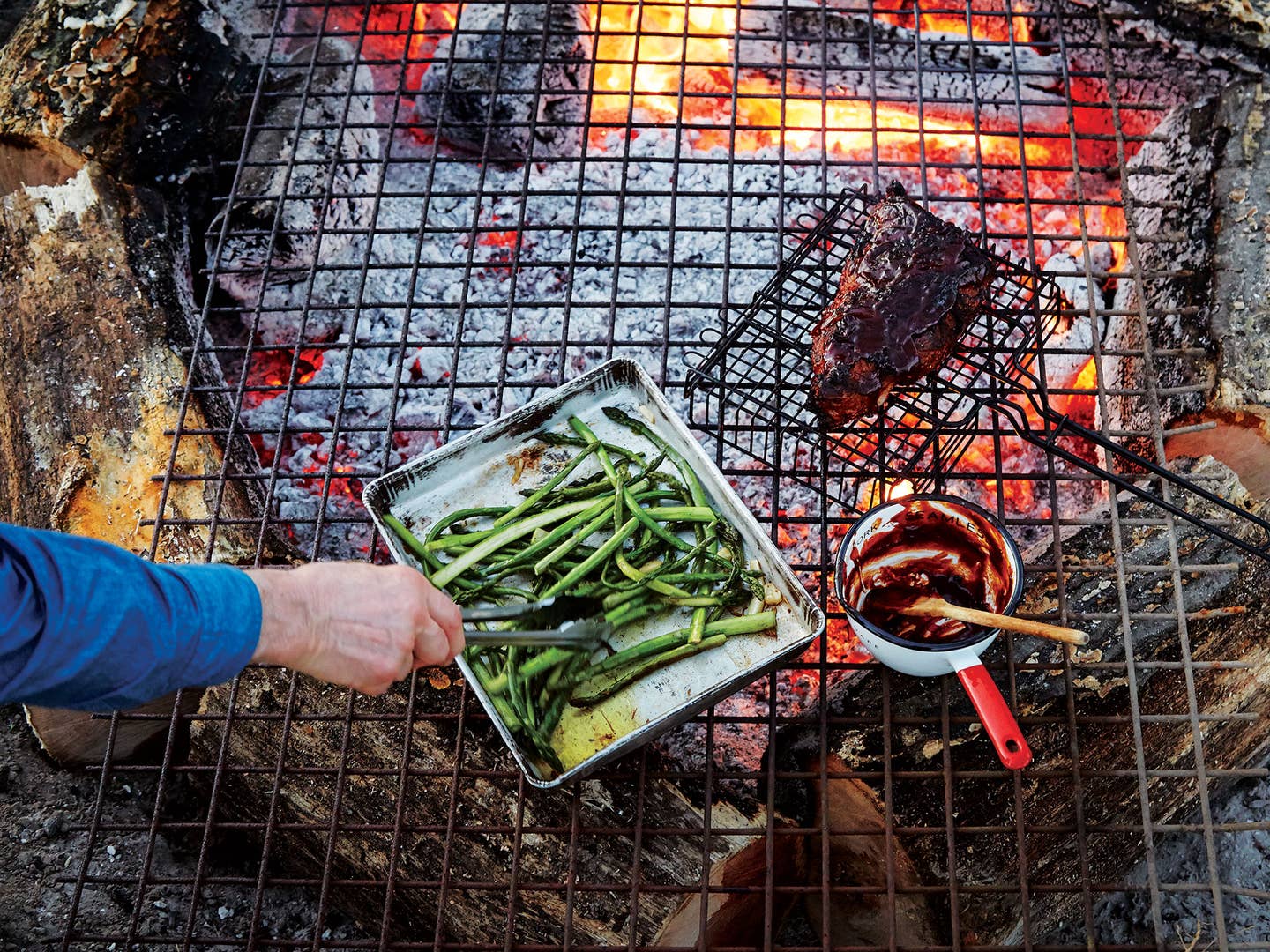 Techniques
Where There's Smoke (We Are Happy)
An Ode to the Eternal Allure of Summer's Most Primal Scent
Our sense of smell is strongly connected to the part of the brain that governs memory and emotion—a bridge between neuroscience and poetry. That would explain the flood of feeling that comes over us when we smell smoke, the seductive aroma of food being cooked on a fire. It reaches back to our earliest memories and possibly further back still, to some primal part of our psyches that knows: This is how the world smelled when our ancestors made dinner. When I try to imagine the lives of the cave dwellers, or the daily routine of a postlapsarian Adam and Eve, what comes to mind is the scent of meat roasting over a flame, calling the hunter home from the hunt, the gatherer home from the wild berry patch: Food's on!
Nothing except a gorgeous face, outfit, or dog can so sharply turn our heads as we walk down the street. Nothing so inspires us to follow our noses to the food truck, the backyard barbecue, the parking lot where someone's smoking brisket in a metal drum. The tendrils of smoke reach out and pluck us from our reveries. (Of course, hidden deep in that smell is also the implicit hint of danger, a pulse-quickening, elemental shriek of volcano! or house on fire! But generations of flame tamers have quieted all that.) The aroma of fresh baked bread is attractive, but we can't see the effusions of the bakery the way we can see smoke. Its smell and sight—and the promise of taste—excites a range of nerve endings at once. It's the perfect synesthetic experience.
I happily enter houses and restaurants where I know that someone in the kitchen is working magic with a grill. Desperate, in an airport, I can easily succumb to the smokelike aura of the pulled-pork stand. But it's not the same as smoke outdoors. The memory trigger is specific: childhood picnics, barbecues. The smell of smoke reminds me of home—our two sons serving as grill masters at our country house—and of travel: carnitas cooking over an open flame in a village in Morelia, Mexico. The smoke of cooking in the bright warm air—that's the smell of summer.