Where to Eat in 2016
From the next great coffee city to Vietnamese noodles in Alaska, where we're eating this year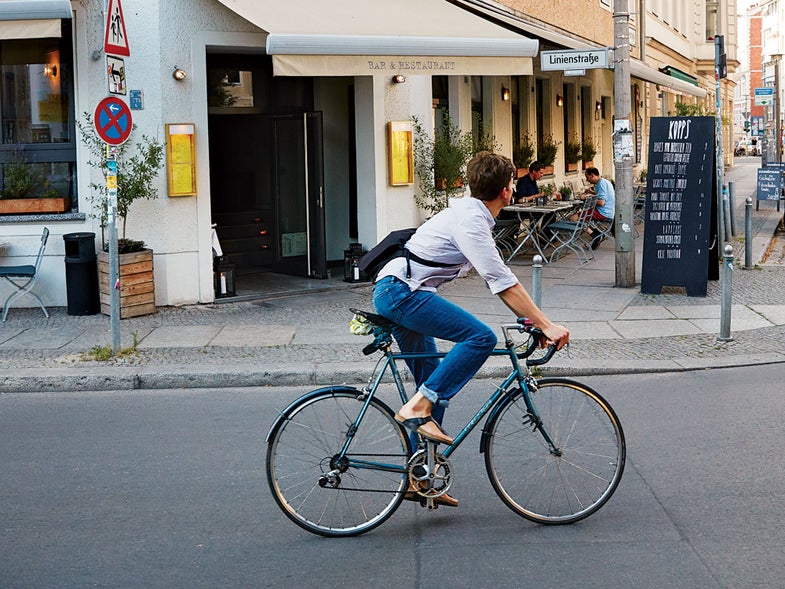 Taiwan is best known for its tea culture, but ever since Starbucks landed on the island in 1998, coffee has been on the rise. Today, the capital city of Taipei is home to one of the most dense and diverse café scenes in the world, with influences from Australia, Norway, Italy, and America. At Luguo Café, you can drink coffee made from beans grown on Taiwan's Alishan mountain range (a tea region famed for its high-altitude climate) that presents the same delicate florals as the country's signature oolong teas. For something less orthodox, try GaBee, a specialty coffee shop that's employed nearly every winner of Taiwan's Barista Championship. There, the house specialty is an espresso enriched with sweet potato purée and topped with a thin slice of caramelized sweet potato: a coffee dessert you'll actually want to drink. And for a taste of classic Taipei coffee, visit Fong Da, the 60-year-old coffee shop that still serves charming drip the old-fashioned way.
Fong Da
42 Chengdu Road, Wanhua District
GaBee
No. 21, Lane 113, Section 3, Minsheng East Road, Songshan District
Luguo Café
2F, No.1, Lane 32, Section 1, Dihua Street, Datong District
Read more about Taiwanese coffee culture »
Traditional German cuisine epitomizes meat-and-potatoes eating: schnitzel, potato dumplings, Schweineschmorbraten mit Rübengemüse (braised pork with root vegetables). But in Berlin, the Western world's finest vegetarian restaurant scene has taken root, and the city's locally minded, vegetable-focused restaurants rival—even surpass—any of the country's meatier offerings. Prenzlauer Berg's Lucky Leek draws on Turkish, Greek, Italian, and Japanese influences for a menu that may include curry leaf oils, miso-mushroom pickles, and buttery macadamia nuts, but still represents Germany proudly with comforting bread dumplings and sweet carrots. At Cookies Cream, crunchy potato lasagna is the hearty comfort-food dish you never knew you always needed. And for an affirmation of how good vegan cooking can be, visit Kopps, where a kohlrabi soup gets an unexpected dose of saffron, and sweet potato and leek pâté is enlivened with orange and fennel.
Cookies Cream
Behrenstrasse 55
Kopps
Linienstrasse 94
Lucky Leek
Kollwitzstrasse 54
Read more about Berlin's veggie-forward movement »
In Anchorage, Alaska, which is increasingly a destination for Southeast Asian immigrants and Californians, you can't get far without running into a shop selling pho, anise-scented Vietnamese noodle soup. Several have opened in recent years, and standout bowls include pho tai with rare steak at one of the five restaurants in the local Pho Vietnam empire, and Pho Lena East's Lao-style pho, chock with house-made meatballs and topped with a sprinkling of fried garlic. And then there's the popular combo pho with oxtail at PhoNatik, where owners Tony Chheum and Kimtra Nguyen build their broth's signature flavor in a secret two-day process. Chheum believes the city is a natural market for big, steaming bowls of soup: "Pho is comfort food, especially in this cold weather," he says, "People want to warm their bodies up." – Julia O'Malley
Pho Lena East
360 Boniface Parkway, #A22
Pho Vietnam
3030 Denali St., Unit 1
PhoNatik
901 E. Dimond Blvd.
In the past five years, the number of Chinese students studying in Pittsburgh has quintupled, and this growing population in the city's colleges and universities is bringing a hunger for xiao long bao from Shanghai, lamb noodles from Shaanxi, and regional cooking from all over China. Visit Everyday Noodles in Squirrel Hill for a taste of porky soup dumplings and hand-pulled-noodle soups made from dough twisted theatrically in the open kitchen. Down the street at Sakura Teppanyaki & Sushi, Americanized Japanese classics share menu space with traditional dishes from the city of Xi'an in central China. Smoky, spicy, cumin-blitzed lamb skewers are a must-order here, as is a flaky flatbread stuffed with marinated pork and vegetables called, delightfully, the eight-treasure sandwich. Finish your crawl at Chengdu Gourmet for a miniature tour of Sichuan; the numbing tingle from the smoldering beef hot pot will stick with you all day.
Chengdu Gourmet
5840 Forward Ave.
Everyday Noodles
5875 Forbes Ave.
Sakura Teppanyaki & Sushi
5882 Forbes Ave.
Read more about America's next great Chinatown »
America's Koreatowns are some of the most exciting places in the country to eat. Whether housed in storefronts on a few crowded city blocks or within a more spacious set of suburban strip malls, the restaurants these enclaves maintain serve the unheralded traditional dishes of the Korean peninsula—food that has not yet achieved the nationwide acclaim of Korean barbecue and kimchi. The variety of restaurants is staggering: In Los Angeles, home to some 100,000 Koreans and Korean-Americans, a take on a pojangmacha (a tented sidewalk bar) called Toe Bang serves jogaetang (spicy clam stew) with copious amounts of soju just three blocks away from the swanky, boutique Line Hotel, where star chef Roy Choi makes his version of "army stew"—a bubbling pot of noodles, anchovy broth, pork stock, and Spam—and bossam. New York's K-Town (really two pockets in two boroughs, Manhattan and Queens) includes a rare open-flame grill joint specializing in marinated short ribs and a high-end restaurant with beloved Chinese-influenced dishes like jjampong, a spicy seafood noodle soup. In Atlanta, a strip of Buford Highway is the place for bulgogi and dumplings, and Chicago and Washington, D.C., have their own Koreatowns worth exploring as well. Here are some places to raise a glass and toast (gunbae!) Korean food's arrival on the national stage. – Matt Rodbard
Atlanta
Sobban
1788 Clairmont Road, Decatur
Woo Nam Jeong Stone Bowl
5953 Buford Highway NE
Yet Tuh
3042 Oakcliff Road, Doraville
Chicago
Dancen
5114 N. Lincoln Ave.
Mott Street
1401 N. Ashland Ave.
Parachute
3500 N. Elston Ave.
Washington, D.C.
Bul
2431 18th St. NW
Honey Pig
7220 Columbia Pike, Annandale, Virginia
To Soc Chon
7031 Little River Turnpike, Annandale, Virginia
Los Angeles
The Corner Place
2819 James M. Wood Blvd.
Dha Rae Ok
1106 S. Western Ave.
Pot
3515 Wilshire Blvd.
Soban
4001 W. Olympic Blvd.
Toe Bang
3465 West 6th St.
New York City
Arang
161-16 Northern Blvd., Flushing
Hanjan
36 W. 26th St.
Her Name Is Han
17 E. 31st St.
Kang Ho Dong Baekjeong
1 E. 32nd St.
Mapo BBQ
149-24 41st Ave., Flushing
Read about more of Matt Rodbard's adventures in our Asian Drinking Food series »
Brussels gets all the glory, but Bruges is actually the world's chocolate capital. Known as "The Venice of the North," it's filled with picturesque canals that wend their way through a city so charming and magical it looks like it could have been plucked right out of Disney World. But the real reason you should visit Bruges? There are more than 50 chocolate shops in town, one on top of the other. It's nonstop chocolate. You want a body part made from chocolate? Your name spelled out in fudge? A giant mouse? Or maybe you prefer to snort your chocolate instead of eating it? Look no further than Bruges.
There are tons of shops I go to when I'm visiting, but one of the most creative makers in the city is Dominique Persoone of The Chocolate Line. He's the one who invented the chocolate shooter, which allows you to snort cocoa-herb powder directly into your nose, if that's up your alley. When I dropped in during a recent visit, he was concocting something with chocolate and dried shrimp. To be honest, it wasn't that good, but that's not the point. If he's pushing his R&D that far, he's inevitably going to hit some pretty spectacular inventions along the way.
When I find myself in need of a break from eating chocolate, I head to Choco-Story, the chocolate museum, which is housed in an exquisite building that dates to 1480. I am a bit of a history geek, and it traces the history of chocolate starting with the Mayans and Aztecs, with a superb collection of chocolate-based artifacts dating all the way back to the eighth century. It's astonishing, to look at those tools hours after trying a shrimp-chocolate truffle, and realize just how far chocolatiers have come.
But don't spend too much time indoors. Go outside, where the air smells of cocoa beans! Visit in the spring and there will be flowers everywhere. Visit in the winter and it'll be like a fantasy holiday wonderland, filled with chocolate. – Jacques Torres
The Chocolate Line
Dominique Persoone's creations, from edible chocolate lipstick to a "chocolate shooter," which allows you to inhale a cocoa-herb mix, are cutting-edge and delicious. Simon Stevinplein 19
Choco-Story, The Chocolate Museum
This exquisite 15th-century building houses one of the most comprehensive collections of chocolate-making artifacts in the world.Wijnzakstraat 2 (Sint-Jansplein
Chocolatier Dumon
Traditional bars and classic truffles, often made with seasonal flavors, abound at this refined shop; there's a smattering of figurines (St. Nick for Christmas, a bunny for Easter) on display as well. Simon Stevinplein 11
Pralinette
This shop's chocolatier, Fangio De Baets, developed his own dark chocolate base, which he uses in his signature hand-rolled truffles. Wollestraat 31b
Until you can make it to Belgium, content yourself with some of our favorite chocolate desserts »
The first time I went to Moscow, it was in the dead of winter. I'd packed my warmest, bulkiest things and schlepped them on the plane with me, but a few hours after I landed, I found myself cozied up at Delicatessen, a hidden bar-restaurant with phenomenal drink-slingers and snacks, and forgot immediately about the many-degrees-below-zero cold outside. As I soon found out, Moscow's winter restaurant culture is one of the best in the world. People who go out to eat stay put, and a run-of-the-mill weeknight dinner may well stretch for four or five hours, with some after-dinner drinks, then an after-dinner drinks snack, and then some more drinks—Moscow's cocktail culture is cutting-edge, with bartenders who have worked at spots in Sydney, London, and New York—simply because no one wants to face the world again. Restaurants will often cover their frontages floor-to-ceiling with fairy lights, and when the snow falls outside, they reflect off it. You feel like you're right at the center of a shimmering snow globe, as you take the last sip of your warming drink and order another round. – Brad Farmerie of PUBLIC and Saxon + Parole
Café Pushkin
Pretend you're Russian royalty at this decadent, 24-hour restaurant with impeccable service. Dine in the library surrounded by books, or outside on the terrace during summer months. 26a Tverskoi Bulvar
Danilovsky Market
This Soviet-era market is enormous, packed with vendors hawking everything from dried fruits and homemade honey to premium dairy and fresh meat. Bonus tip: It's one of Farmerie's favorite places to Instagram. Mytnaya ul. 74
Delicatessen
It might take a few tries before you finally find this basement restaurant-bar, but keep looking until you do: The custom-made drinks and inventive dishes are worth the hunt. Sadovaya-Karetnaya ul. 20, cmp. 2
Saxon + Parole
The Russian offshoot of Brad Farmerie's downtown Manhattan equestrian-themed restaurant serves oysters, cheeseburgers, and a Soviet-American style brunch (think sirniki, fresh cheese pancakes, with blueberry compote). Spiridonyevskiy per., 12/9
When Myanmar (formerly Burma) opened its borders to tourists a few years ago, I hopped on a plane as quickly as I could. I'd traveled extensively in Southeast Asia before opening Pig & Khao, my Southeast Asian restaurant in New York City, eating fresh spring rolls at market stalls in Vietnam, plopping down at divey restaurants in Thailand, and inhaling steaming bowls of noodle soup laced with lemongrass, bringing back the best of what I'd learned to my diners back home—but Myanmar was still an enticing mystery to me.
When I hit the ground there, the first thing I noticed was the tomatoes. Sure, there were the chiles, the cilantro, and mint I'd seen in neighboring countries, but the base for many Burmese dishes was a vibrant quartet of ginger, garlic, onion, and tomato. Perhaps this appealed to me so much because in my first professional job as a young cook, years before heading for more exotic cuisines, I worked the line at La Madia, a Michelin-starred restaurant in Sicily. Nix the ginger, and you've got yourself the three main building blocks of most Italian dishes. Traversing the country of Myanmar from top to bottom, I cooked crispy rice cakes with a local vendor by Inle Lake, slurped wheat noodles out of a crisp green shredded papaya salad, and scarfed up crunchy tempura-battered scallions.
When I came home, I brought those flavors back to my menu, as I'd done before. My Shan noodles, inspired by the flavors of the Shan state in the East of the country, were an instant hit. They're made with ground chicken, turmeric powder bloomed in peanut oil, and Shan spice—a heady mix of cloves, star anise and black peppercorn—and built upon, of course, that glorious base of garlic, ginger, onions, and tomato. It's my way of bringing a little bit of Myanmar back to the States, but if you ever find yourself in this country, go visit a few of my favorite places and taste the flavors at the source. – Leah Cohen of Pig & Khao
Bogyoke Aung San
Hawking everything from antiques to clothing to food, this giant bazaar is a must-visit. Bo Gyoke Road, Dagon, Yangon
Chauk Htat Gyi
Head to this temple to see a reclining Buddha that's more than 200 feet long. Shwe Gon Taing Road, Tamwe Township, Yangon
Five-Day Market
This rotating market—so named because it moves every five days among villages that ring Inle Lake—is the place to go for fresh produce and handicrafts. Locations rotate
Inthar Heritage House
Feline lovers, take note: Among the attractions at this upscale resort is a Burmese cat sanctuary. Inpawkhon Village, Inle Lake
Mr. Toe Restaurant
Accessed by boat, this beloved restaurant showcases fish caught in Inle Lake. Thar Lay village, in front of Phaung Daw Oo Pagoda, Inle Lake
Shwedagon Pagoda
The most sacred Buddhist pagoda in the country. Singuttara Hill, Dagon, Yangon
Read about the street foods of Myanmar »
Islamic and secular, provincial and cosmopolitan, gritty and glamorous, Istanbul keeps one's senses on edge with its constant juxtapositions. Now, thirty years after her first visit, the city that spans two continents—and is home to 13-million food-loving people—continues to captivate cookbook author Anya von Bremzen.