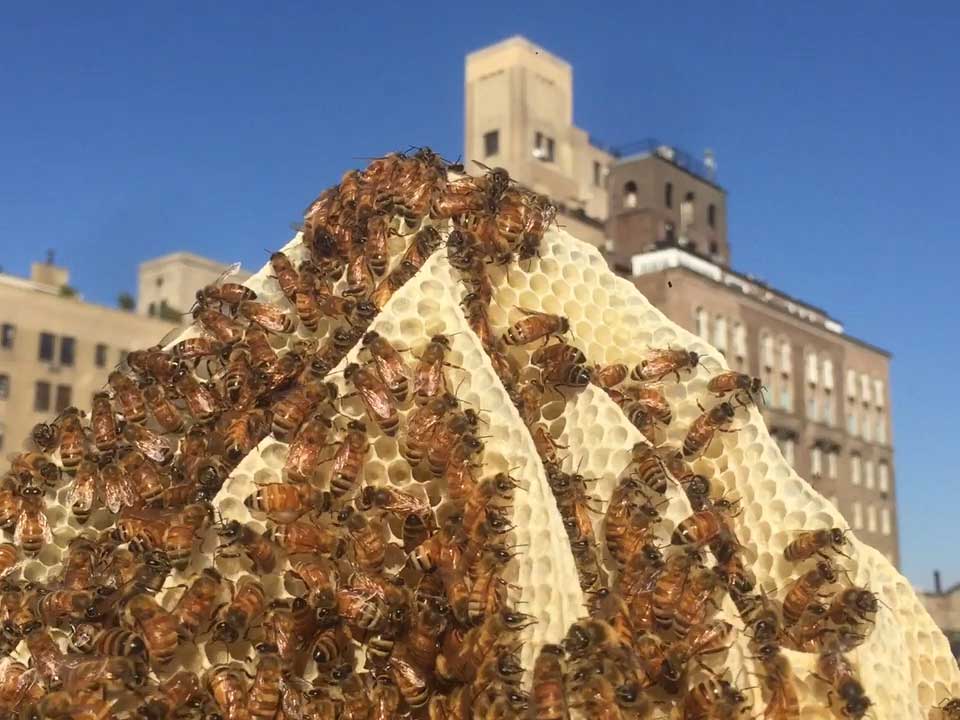 Culture
This Urban Beekeeper is Making Honey So Local it Tastes Like Your Neighborhood
Andrew's Honey in New York is showing how sweet the five boroughs can be
You probably know that local, single origin honey is a wonderful thing. But in New York City, family-run beekeeping business Andrew's Honey is taking the concept of local honey one big step further, keeping bees in four of the city's five boroughs to produce honeys exclusive to specific parts of the city.
From Bedford-Stuyvesant to the Bronx, in hidden gardens and even on top of landmark buildings, Andrew's now makes 15 New York neighborhood honeys, imbued with the local flora of each neighborhood. The family, which has been keeping bees and making honey since the 1800s, supplies several top New York restaurants and sell their honey at the Union Square Greenmarket.
See how they do it in the video above, and if you want to dig even deeper, check out the family's rooftop honey tours, where you can see New York City from a whole different vantage point—and taste some honey along the way.