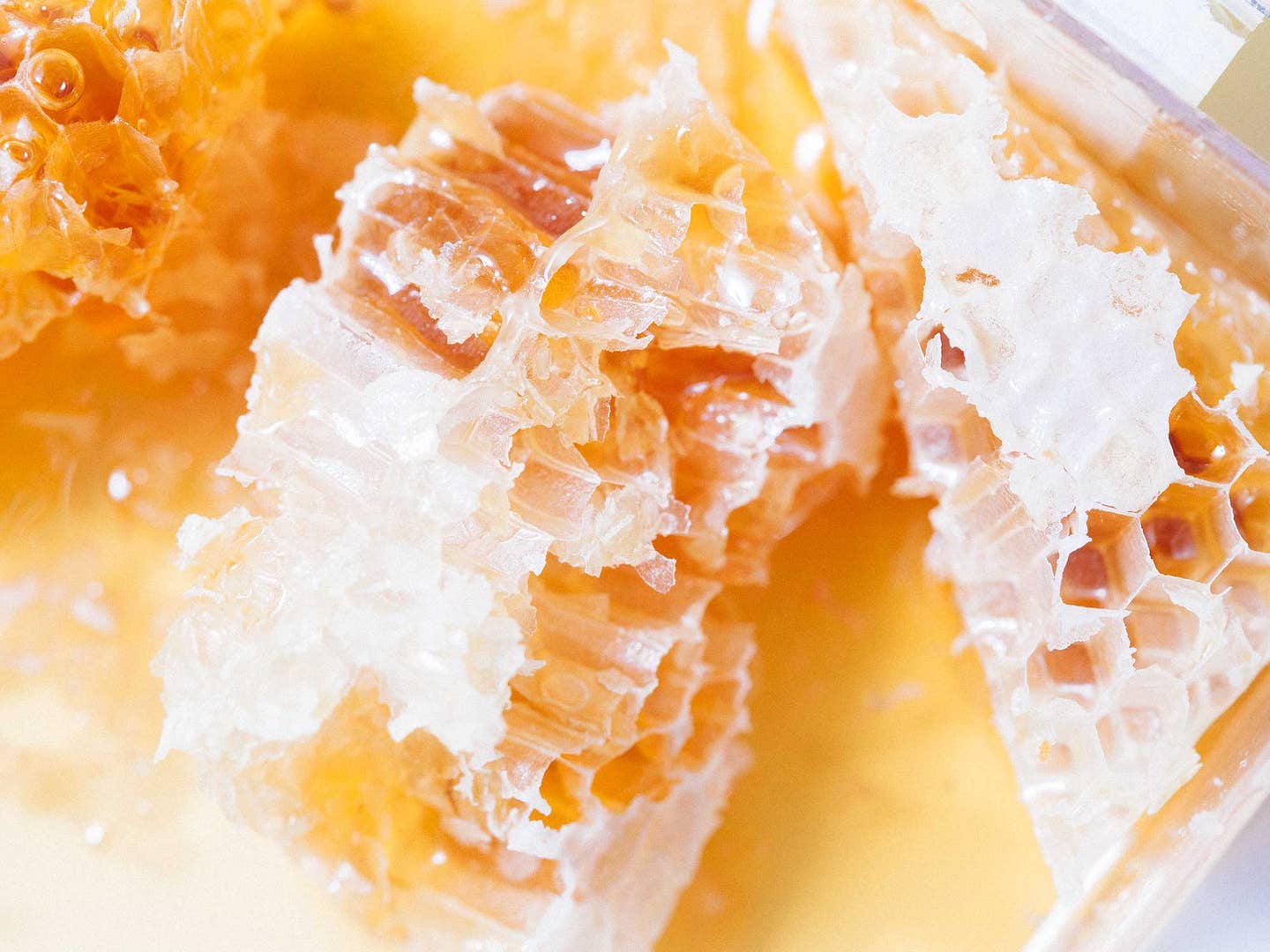 Shopping & Reviews
5 Rare, Outstanding Honeys You Need to Try
No offense to the plastic bear, but we have something more sophisticated in mind
It's all about the flowers, as a particular honey, if minimally processed, will take on whatever flavors and aromas of the plants that go into it. Are your bees collecting nectar near a watermelon patch? Expect some melon notes to show up in your honey. Ditto for blueberries. Lime blossoms. Lavender. You get the idea. Honey bees are one of the purest ways to transmute the essence of the earth into a specific food product, which makes honey an endlessly fascinating topic, and collecting it a terrible hobby for completists who suffer from the urge to try them all.
Recommending a favorite honey is like recommending a favorite coffee mug: something of a fool's errand, since there are so darned many and each has their own positive points, and each has its own fans and detractors. But We Have Opinions at SAVEUR, especially about honey, which we're known to hoard on our travels as essential souvenirs that capture a sense of place like nothing else. So with that in mind, here are five standout honeys we think you really ought to try.
Chestnut: Thanks to a blight that hit the U.S. in the early 1900s, few American chestnut trees ever reach maturity, which means few of our local beekeepers have access to the glory that is chestnut honey, the dark, almost savory sweetener popular in parts of Italy and Spain. This honey is big and bold with a moody dark touch underlying a bright, almost juicy bite. Just a dab'll do you, but a dab on some good ricotta with a sprinkling of cracked black pepper? Yes please.
Tupelo: The sweet pride of Georgia and Florida, tupelo honey is tricky to obtain as the trees only bloom during a short period. That's just one reason this regional honey enjoys such a cult following across the South; it's also just freaking delicious. Buttery and potent but not overpowering, this is definitely a honey to sample straight, but its floral touches of orchid, vanilla, and chrysanthemum play especially well with the savory-nutty tastes of semi-firm cheeses.
Heather: Scotland—good for more than whisky and haggis! It's also home to heather honey, perhaps the most difficult-to-obtain honey on the planet, as the heather plants that grow all over Scotland only blossom for a couple weeks, during a time when the bees that harvest said heathers' nectar are already dormant. Producing heather honey is a serious labor of love for Scottish beekeepers, but the reward is something intensely aromatic that smells a bit like lying face down in a hay-filled barn, if that hay were also slathered in toasty caramel and scattered with bundles of fresh mint and sage.
Oaxacan: Of course there is no one Oaxacan honey; as one of the most biologically diverse regions in the Americas, no two beehives in Oaxaca are collecting nectar from the same array of flowers. But there is only one Marina Marchese, a Connecticut-based honey expert who literally wrote the book on beekeeping. And the honey she procures from Oaxaca is as complex and layered as the state's famous moles. Nutty, savory, with dark fruits and light florals, this beguiling honey will keep sending you back for more spoonfuls just to figure out what the hell you're tasting.
Miele Italia: Sorry, we're cheating here. This isn't a single type of honey, but a single producer of honey worth getting to know. Honey guy Mario Bianco could identify a honey's geographic origin and floral makeup like a master sommelier could detect regions and grape compositions. He was also a bee whisperer. The honeys he produced were strictly from a single type of plant, and always produced as vintages. His honeys from various years differed in color and taste, even if they were from the same plants. He taught his sons his secrets of beekeeping, and they carry on his tradition, producing some of the most impeccable and rare honeys available. You'll want to poke around his collection for a while.