Cook Up Something Special for Mom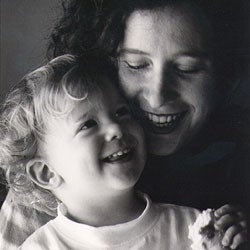 Handcrafted chocolates are a sure bet to bring a smile to Mom's face, especially when they come from America's finest chocolatiers. We sampled dozens of bonbons made by chocolate makers from sea to shining sea, and came up with a list of 10 Chocolates Mom will love. If you really want to indulge her, give her something sparkling to drink with all that chocolate—select the bottle that's perfect for her taste with Mother's Day Bubbly recommendations from SAVEUR's former wine editor Paul Lukacs.
Of course, what mothers everywhere really want is something that comes from the heart. Show her how much you care by preparing a sumptuous meal that makes her feel truly pampered. To make it both easy and delicious, we'ce created two special menus: our over-the-top Breakfast in Bed, filled with decadent dishes, and a rich Elegant Evening meal that will leave her speechless.
Breakfast in Bed:
Elegant Evening