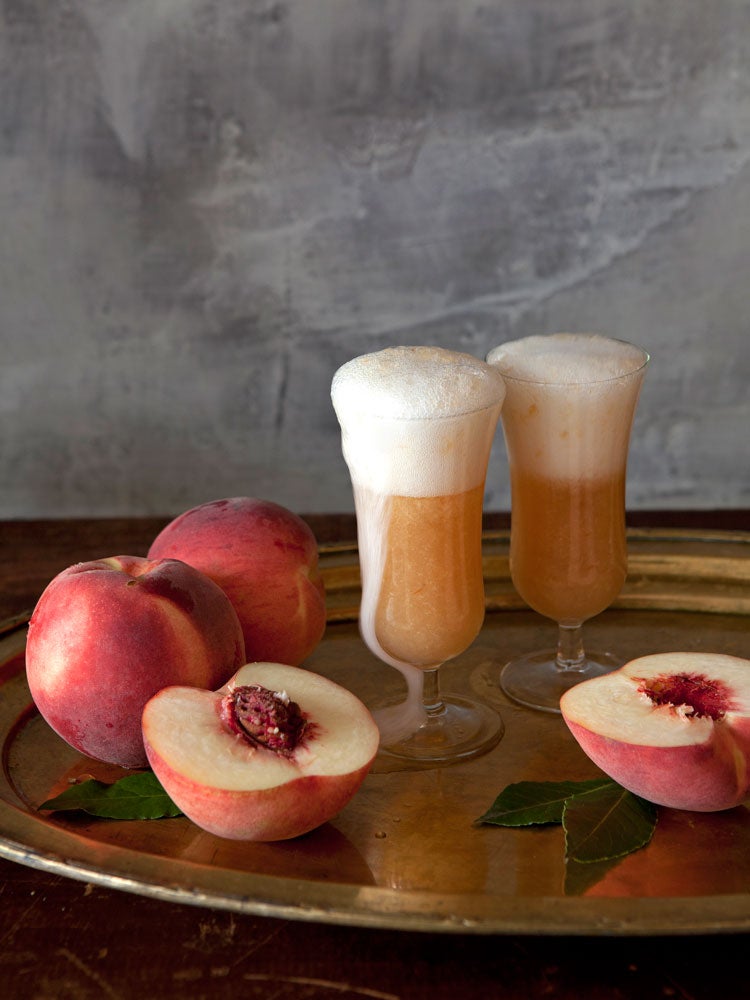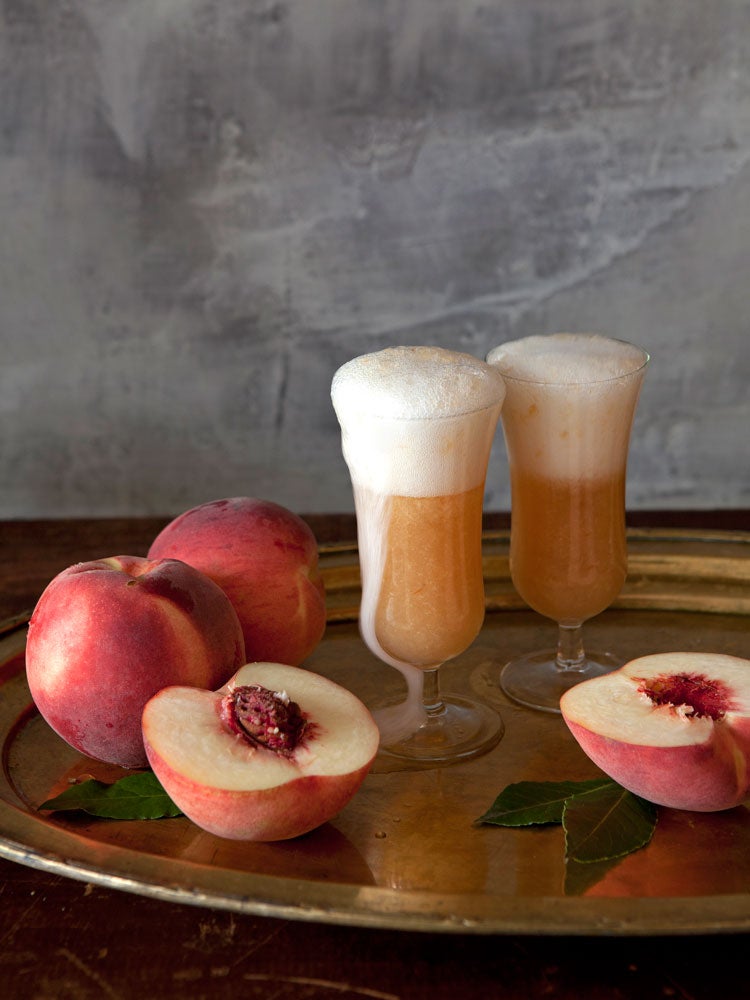 The traditional Bellini is made with white peach puree and sparkling wine, but the addition of a high quality peach brandy intensives and sweetens the cocktail. This recipe was shared with us by Stacey Harwood in her article Late Summer Fruits With Wines and Spirits. For the best way to peel peaches, see our video »
Bellini
The traditional Bellini is made with white peach puree and sparkling wine, but the addition of a high quality peach brandy intensives and sweetens the cocktail.
Yield:
makes ONE COCKTAIL
Ingredients
1 1⁄2 oz. white peach puree
1 1⁄2 oz. peach brandy
Sparkling wine, to top
5 white peaches, peeled and pitted for the peach puree
Instructions
Make the puree: Slice the peaches, and blend thoroughly in a blender. You will have about 1 1⁄2 cups of puree, which makes about 10 cocktails. If not using right away, the puree can be frozen in an ice cube tray then stored in an airtight container in the freezer to be used for individual cocktails in the future.
Combine the peach puree and brandy in a flute, top with sparkling wine, and serve.