Chocolate Panettone with Orange Peel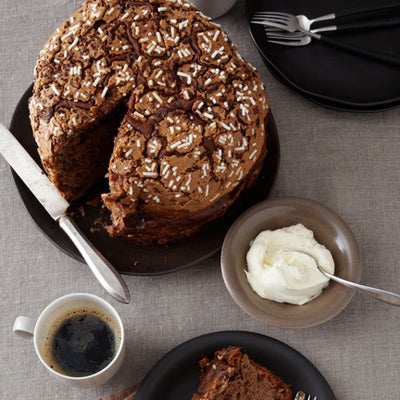 We may earn revenue from the products available on this page and participate in affiliate programs.
Dry, bland panettone is right up there with fruitcake in the pantheon of holiday gifts everyone winds up getting, but no one really wants. But a Christmas cake that's worth the shiny paper it's wrapped in is a wonderful, wonderful thing, and so I was thrilled — and not a little surprised — when this orange peel-studded, deeply chocolatey panettone from Emporio Rulli was almost instantly devoured by a horde of delighted SAVEUR editors. It's sweet but not dense, rich but not cloying, and absolutely perfect for your holiday dessert table. I'm ordering one to give, and one to keep.
Chocolate Panettone with Orange Peel, $52.95 at gilttaste.com